Last Updated on September 1, 2022 by Sarah Jaffe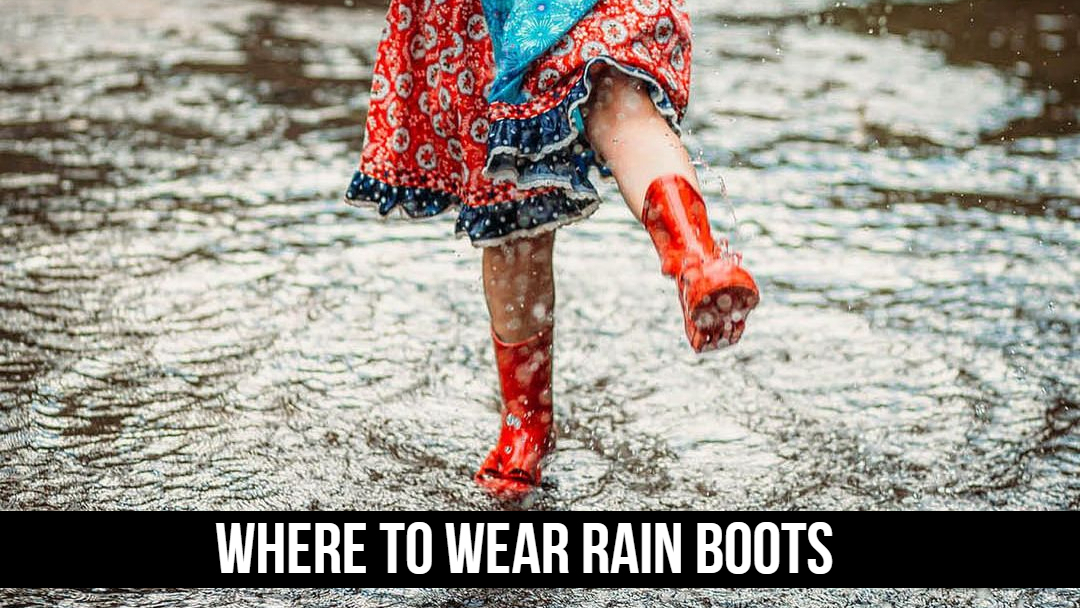 Most people just end up wearing the same thing over and over again with their rain boots, but that gets boring fast. It's hard to know what to wear with rain boots. You don't want them to just sit in your closet and never be worn because you're not sure how to style them.
Rain boots are a fun, stylish way to keep your feet dry during the rainy season, but it can be hard to know what to wear with them. Do you pair them with jeans? A dress? Leggings?
We've got you covered! Whether it's a day at work, a night out on the town, or a casual weekend get-together. With this guide, you can get the most out of your stylish new rain boots so let's begin. 
Where to Wear Rain boots?
The best place to wear rain boots is anywhere that you might get wet or muddy. This includes places like the beach, puddles, and even rain. If you are going to be walking in any kind of wet or muddy condition, it is a good idea to wear rain boots to keep your feet dry and protected.
Rain Boots Styling Guide for different occasions 
For a day at work:
If you want to wear your rain boots to work, it's best to keep the rest of your outfit simple.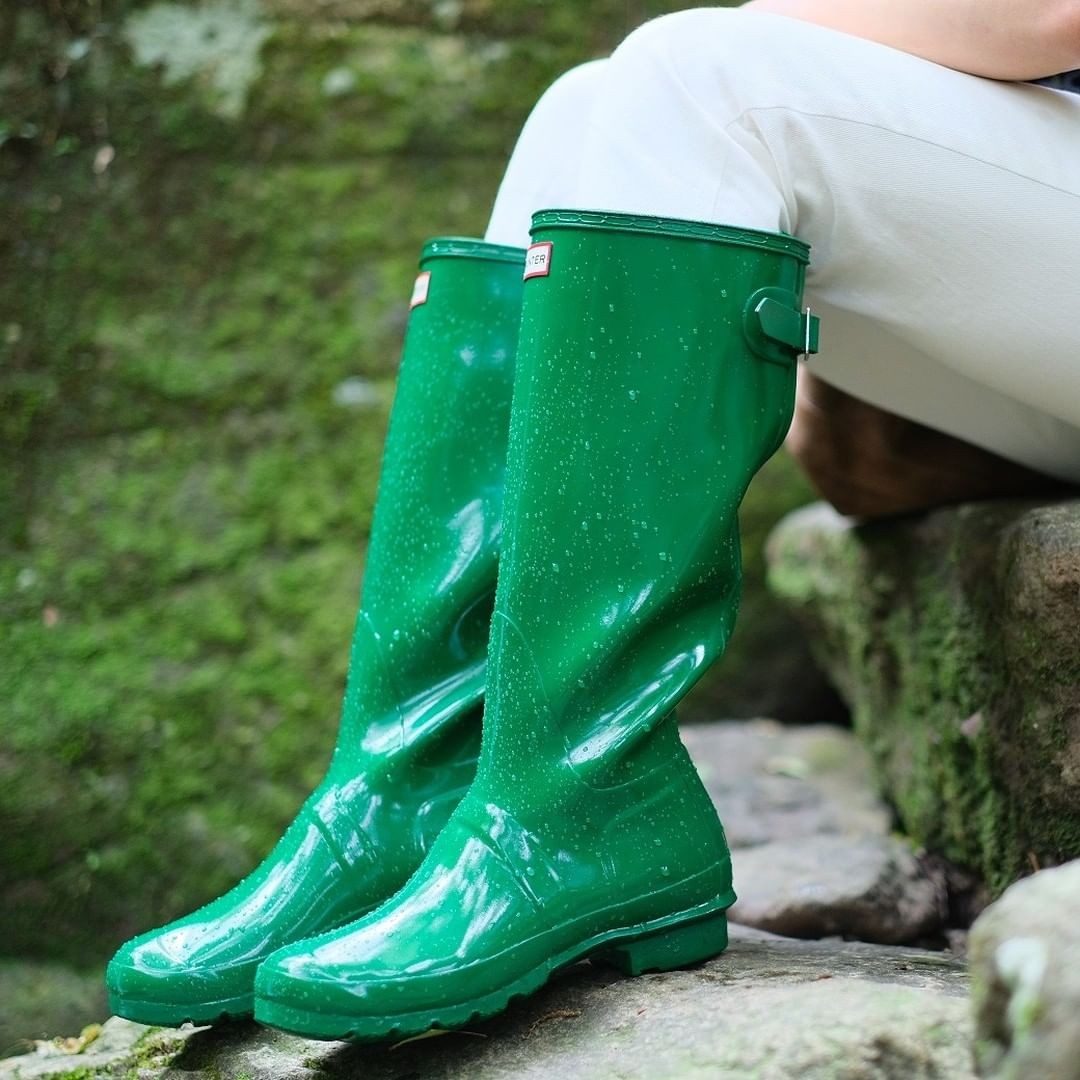 A pair of dark wash jeans and a button-down shirt will do the trick. You can also add a cardigan or blazer to keep you warm and dry. Add a colorful scarf for a pop of color and you're good to go!
For a night out:
If you're headed out for a night on the town, don't be afraid to dress up your rain boots. A pair of black skinny jeans and a flowy top will look great with your rain boots. Add some statement jewelry and a fun clutch to complete the look.
For a casual weekend:
For a casual weekend look, pair your rain boots with a pair of leggings or joggers. Add a cozy sweater and a scarf for chilly days.
If you're feeling extra brave, try pairing your rain boots with a dress or skirt. Just make sure to wear tights or leggings underneath so you don't get cold.
Now that you know how to wear rain boots, it's time to put your new knowledge to the test. Go forth and conquer the rainy season in style!
Rain Boots Styling Guide for Stying In Summers 
The summer months are ideal for wearing rain boots since you are more likely to encounter rain showers.. But how do you style them so they look chic and not just practical? Here are some tips:
Pair rain boots with a sundress or skirt, this is a great way to keep your legs protected from the elements while still looking feminine and stylish.

Try tucking skinny jeans or leggings into your rain boots, this will help keep you warm and dry while still looking put together.

Wear a chambray shirt or denim jacket over a summer dress to add a bit of edge to your look.

Layer a lightweight sweater or scarf over your outfit to keep warm on cooler days.

Accessorize with a cute rain hat or umbrella to complete the look.
5 Ways to Style Your Rain Boots In Winter
It's no secret that rain boots are a staple in any cold-weather wardrobe. They keep your feet dry and toasty, and they're often stylish too. But what if you're bored of wearing them the same way every day? You can wear rain boots in five different ways this winter:
1. With skinny jeans and a cozy sweater
This is a classic cold-weather look that will never go out of style.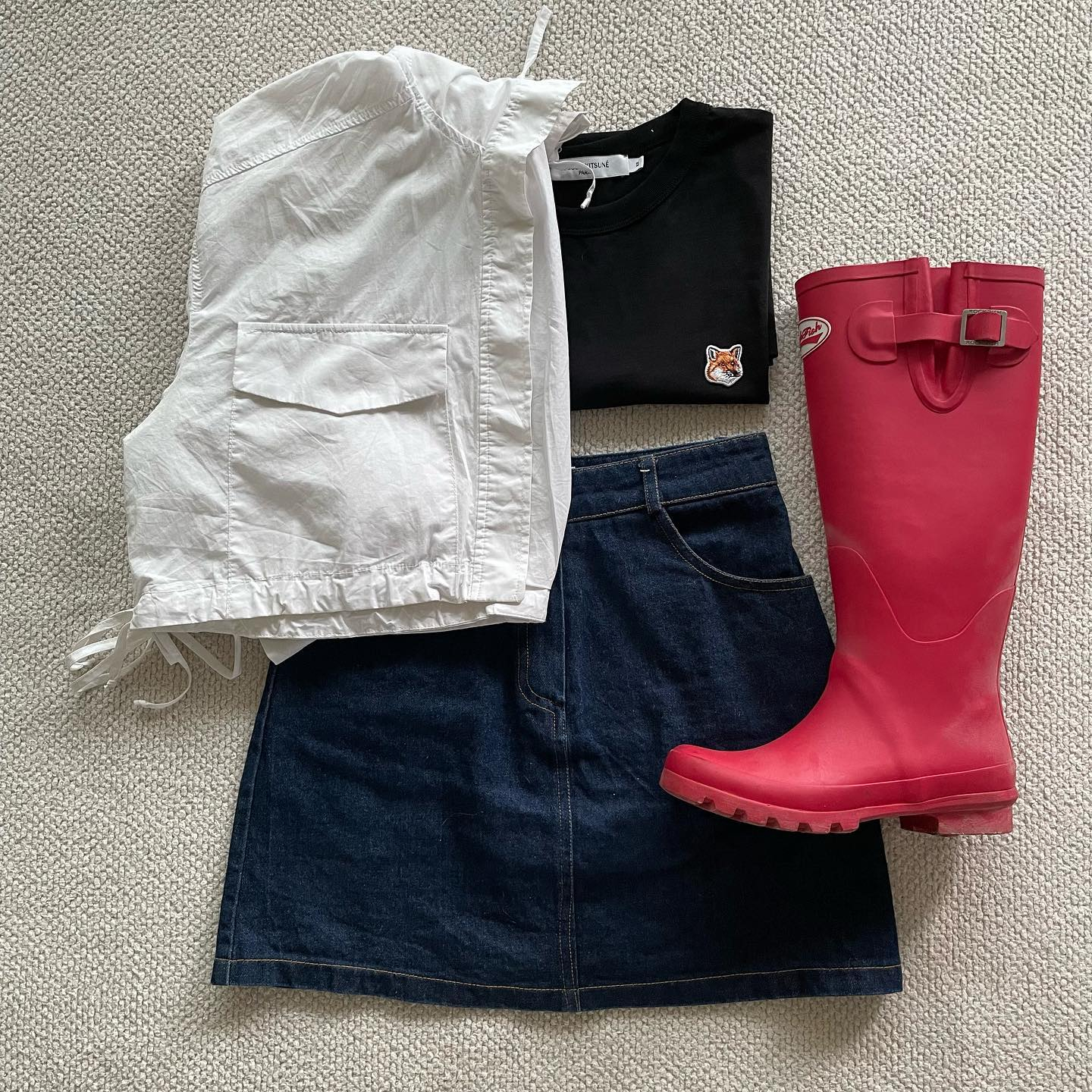 Simply pull on your favorite pair of skinny jeans, wear them with rain boots, and pull on a cozy sweater to finish the look If you want to add a bit of extra warmth, throw on a scarf or hat as well.
2. With a maxi dress
Rain boots are the perfect way to transition your summer maxi dresses into fall and winter. Just add a pair of leggings or tights underneath for extra warmth, and you're all set.
3. With a skirt and tights
This is a great option for days when you want to show off a little bit of leg. Just pair a skirt with tights and rain boots, and you're good to go. Add a cardigan or jacket on top if it's particularly cold out.
4. With shorts and a warm coat
Believe it or not, you can totally rock shorts in the wintertime as long as you style them correctly.
Pair them with rain boots and a warm coat, and you'll be good to go. Just make sure your shorts aren't too short, or you'll risk looking inappropriate.
5. With joggers and a hoodie
You can do this when you just want to lounge around the house in comfort. Throw on a pair of joggers, tuck them into your rain boots, and top off the look with a hoodie. You'll be comfortable and stylish all day long.
No matter how you style them, rain boots are a must-have for rainy days! With our styling guide, you can rock your rain boots with confidence no matter where you go.
Conclusion 
It doesn't matter what you wear, so long as you have the right rain boots. As winter gear essentials, don't be afraid to mix and match. The best thing you can do is wear the right clothes in the right conditions. Rain boots are a great way to stay warm and dry, but it's important that you pair them with the right clothing to keep yourself warm and cozy.
Moreover, rain boots can be a big investment, but they're an investment that will pay off if you know what to look for. 
The best rain boots are durable, flexible, and comfortable. Make sure they have the right amount of traction, while still staying true to the outdoors. you can look great without spending a lot of money. In fact, with these simple tips, you can wear a casual outfit that costs less than $50.
Hope you liked it. Thanks for reading.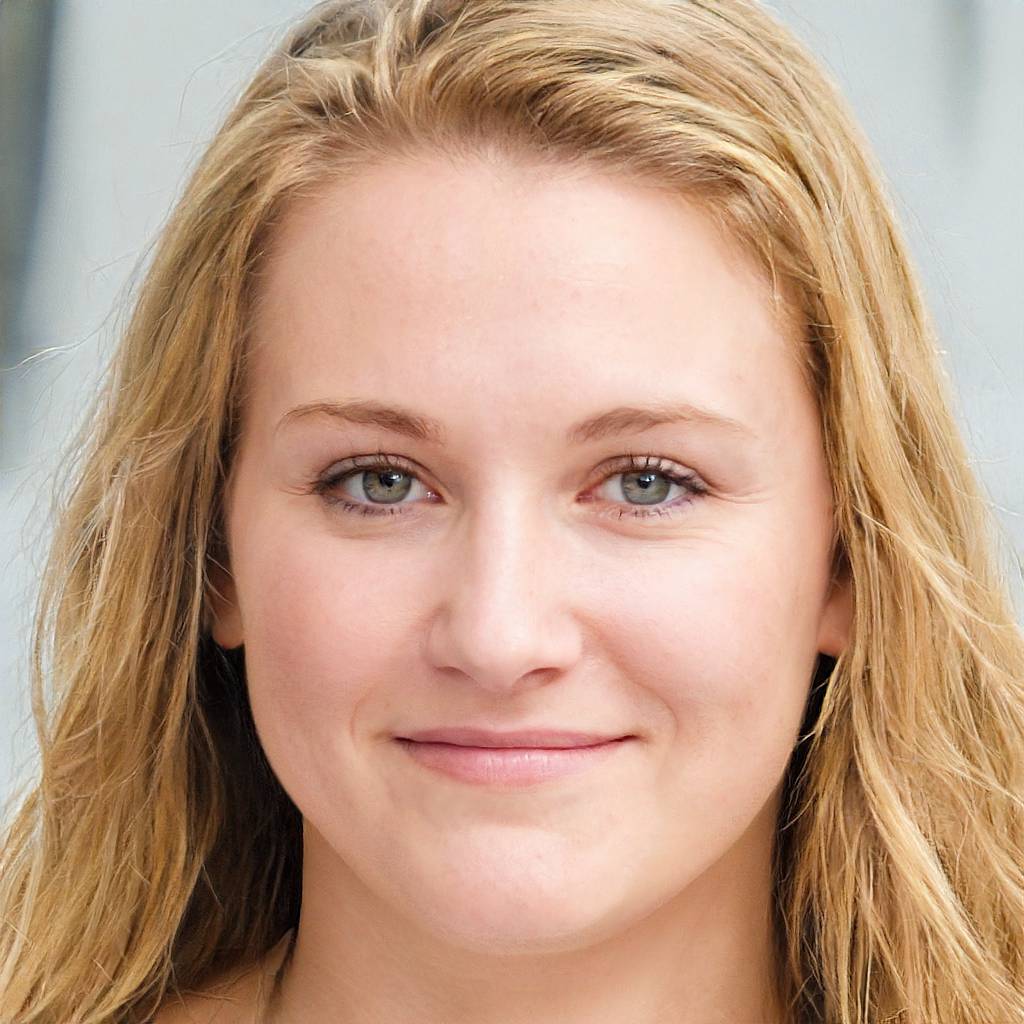 Sarah is the brains behind BootsNerd. Sarah Jaffe is a writer, editor, and boots lover based in Brooklyn, New York. She has done BA (Hons) in Footwear Design from De Montfort University, UK. She loves to write about boots and has a particular interest in vintage and sustainable fashion.