Last Updated on July 3, 2023 by Sarah Jaffe
Hiking is an exhilarating activity that promotes physical fitness and mental well-being. However, hiking without proper footwear can lead to blisters, ankle sprains, and other foot-related injuries.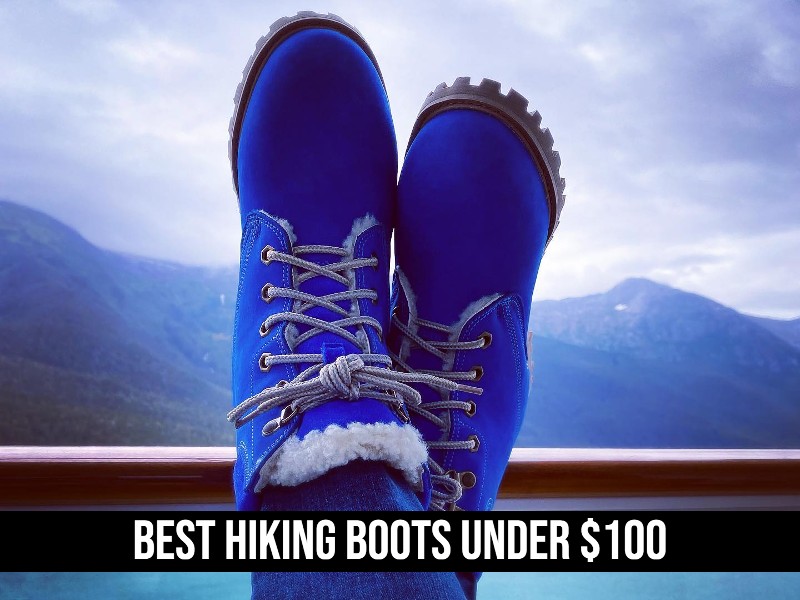 That's why choosing the right hiking boots is crucial for a safe and enjoyable experience. But what if you're on a budget? Can you find high-quality hiking boots under $100? The answer is yes, and we're here to help you find them.
The Foot and Ankle Center of Washington recommends that for a comfortable hiking journey, your feet deserve the best hiking boots. And what does that entail, you wonder? The perfect pair of hiking boots should provide your feet with adequate arch support, cushioned insoles like custom or orthotic insoles, and a snug fit that is not too tight, nor too loose.
Best Hiking Boots under $100 – Our Top Picks!
With years of experience studying the foot and ankle, we've put in the research and testing to find the best hiking boots that won't break the bank. So whether you're a seasoned hiker or a beginner looking to hit the trails, you can trust our recommendations to keep you comfortable, supported, and safe on your next adventure.
1. Timberland Hiking Boots (Best Overall for Men)
Timberland White Ledge is made of premium full-grain waterproof leather. That means that they are not only incredibly durable and long-lasting, but they're also waterproof. So, you can cross streams, hike through rain, or jump in puddles without worrying about wet feet. Plus, the leather gives them a sleek and stylish look that is sure to turn heads on the trails.
Next up, let's talk about seam-sealed construction. This is a fancy way of saying that the boots are designed to prevent water from seeping in through the seams. It's a small detail, but an important one when it comes to keeping your feet dry and comfortable on those wet and muddy hikes.
Furthermore, they have multi-directional rubber lugs on the outsole. The soles are crafted to cling to the ground in a variety of directions, ensuring unparalleled grip and stability on any surface. Whether you're scaling a steep slope or traversing a treacherous path, these shoes will keep you steady and sure-footed every step of the way.
And of course, we can't forget about the rustproof hardware. The eyelets, hooks, and lace loops are all made with rustproof materials, ensuring that your boots will look and function great for years to come. No need to worry about those pesky rust stains on your boots.
2. SALOMON LG4629 – (Best Overall for Women)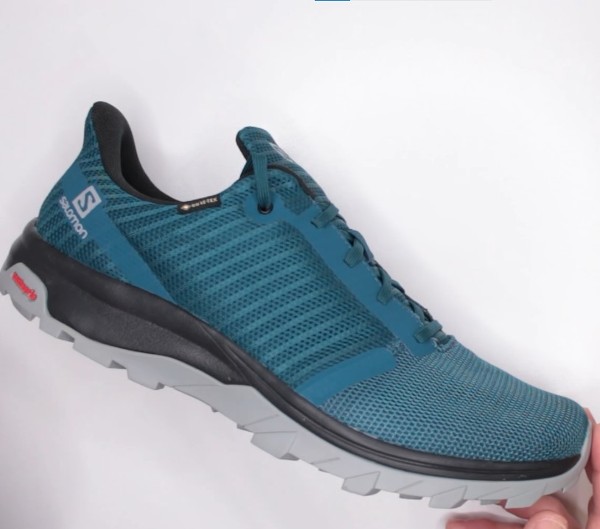 First things first, let's discuss the grip. SALOMON LG4629$ Outbound Prism boasts a Contagrip outsole that is top-notch. It's made with high-quality rubber and features an aggressive lug pattern that provides excellent traction on a variety of surfaces. No matter if you're hiking on slippery rocks, loose gravel, or wet mud, these boots will keep you steady and secure.
We love that it has a synthetic mesh upper that is both breathable and durable. The mesh allows air to circulate around your feet, keeping them cool and comfortable even on hot summer days. And the synthetic materials are tough enough to withstand the wear and tear of hiking and scrambling over rough terrain.
But what really sets this unit apart is the Prism Midsole. This innovative technology provides a combination of cushioning and support that is unmatched by other hiking boots. The midsole is made with a dual-density EVA foam that absorbs shock and reduces fatigue, so you can hike longer and harder without feeling like you're punishing your feet.
Last but not least, they are constructed with a slightly wider toe box, which permits your toes to spread out and provides a more comfortable fit for those with wider feet. And because they are true to size, you don't have to worry about ordering a size up or down to get the perfect fit.
3. Adidas Terrex AX3 Hiking Boot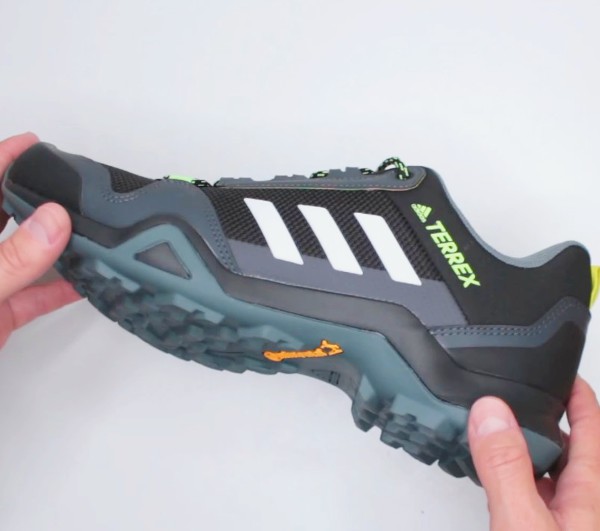 Adidas Terrex AX3 is outfitted with a state-of-the-art Continental rubber sole, that ensures you don't have to worry about slipping and sliding on wet or dry surfaces. The deep lugs on the sole offer unparalleled traction and stability on any uneven surface, be it rocky trails or steep mountains.
As we ascend to its upper part, we come across a sturdy and robust mesh and synthetic layer that is both featherlight and ventilated. This ensures your feet remain serene and relaxed, even when treading through the sweltering trails on a scorching summer afternoon. Moreover, the upper is embellished with a sculpted TPU toe cap that acts as a shield against boulders and other obstructions, urging you to trek with conviction.
One of the standout characteristics of this product is the molded sock liner that's built into the shoe. This sock liner provides excellent cushioning and support for your feet, which works to reduce fatigue and keep you comfortable on long hikes. Plus, it possesses moisture-wicking properties, which assist to keep your feet dry and prevents blisters from forming.
Adidas Terrex AX3 has a remarkable GORE-TEX lining that shields your feet from the wiles of wet and damp conditions. This waterproof and breathable membrane is a marvel of modern technology, comprising countless microscopic pores that are too minuscule for water droplets to penetrate.
4. Skechers 65755 USA Men's Hiking Boot
We will begin by focusing on the foundation of this unit – the outsole. Skechers 65755 has a sturdy, resilient rubber outsole that boasts unparalleled traction on a multitude of terrains. Whether you're scaling jagged rocks or sludging through slick mud, they will keep you grounded and secure.
In addition, the outsole is equipped with deep lugs that amplify grip and stability, permitting you to tackle even the steepest of climbs with confidence.
As we step up towards the midsole, they sport a cushioned design that elevates your comfort level to the zenith of satisfaction. This pivotal feature is of paramount importance as it absorbs the shock waves generated by your footfalls, ultimately minimizing fatigue and preventing any potential injuries.
Furthermore, the midsole fortifies your foot muscles, imparting extra support and stability, thus diminishing the odds of any ankle rolls or sprains.
Besides that, the upper is a harmonious blend of leather, mesh, and synthetic materials, ensuring top-notch durability and protection against the rough elements of the great outdoors. Plus, the upper boasts a clever design that allows for optimal breathability, which means that your feet will remain fresh and comfortable, even in the sweltering heat of summer.
5. Columbia Newton Ridge Plus II Hiking Boot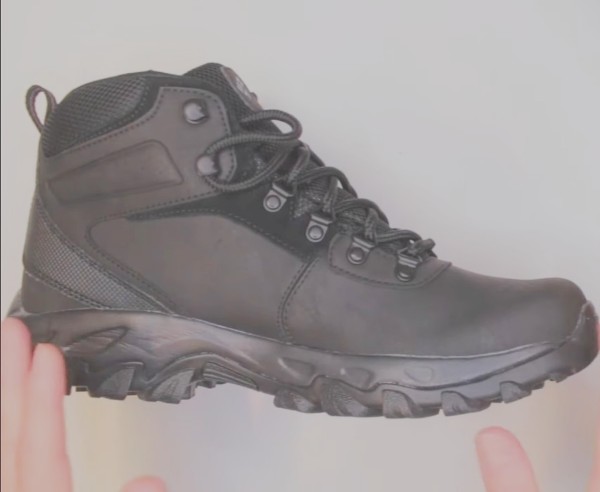 Columbia Newton Ridge boasts an outsole that is crafted with the revolutionary Omni-Grip rubber. Now you can traverse through rocky and uneven terrain with ease as the outsole provides exceptional traction on both wet and dry surfaces. This prevents any unwanted slips and ensures optimum stability. To add to its charm, the outsole is designed to be non-marking, leaving no scuffs or marks on any type of flooring.
You will like that this product is constructed with a combination of leather, suede, and mesh materials to provide a durable and breathable upper. The leather and suede materials give resistance to abrasion and punctures, while also offering a comfortable fit and support for the foot. The mesh material is strategically placed to permit maximum ventilation, assisting to regulate the internal temperature and reduce moisture buildup.
In addition to that, its Techlite midsole is made from high-quality foam. It ensures exceptional cushioning, shock absorption, and a drastic reduction in the impact of every step on the feet. Plus, Techlite is known for its superior energy return, which expertly curbs foot fatigue, making it a perfect companion for long hikes.
Lastly, Columbia Newton Ridge comes in a variety of colors, so you can choose the one that best suits your style. Whether you prefer a classic look with a brown leather upper or something more modern, like a black suede upper with bright laces, this model has something for everyone.
Final Thoughts
When selecting hiking boots, make sure to consider the terrain you will be hiking on, the weather conditions, and your foot shape and size. Look for boots that offer good support, traction, and durability, and try them on with proper hiking socks to ensure a comfortable fit.
In the realm of hiking boots, few options can match the Timberland White Ledge for men. Boasting a full-grain, water-resistant leather exterior, and seam-sealed construction, this boot is designed to withstand even the harshest of trails. With the added bonus of ReBOTL fabric lining, your feet will stay cool and dry no matter the duration of your hike.
As for women, the SALOMON LG4629$ Outbound Prism reigns supreme. Its synthetic mesh upper, Contagrip outsole, and Prism Midsole provide unparalleled cushioning and support, making this footwear the ultimate choice for any and all hiking excursions.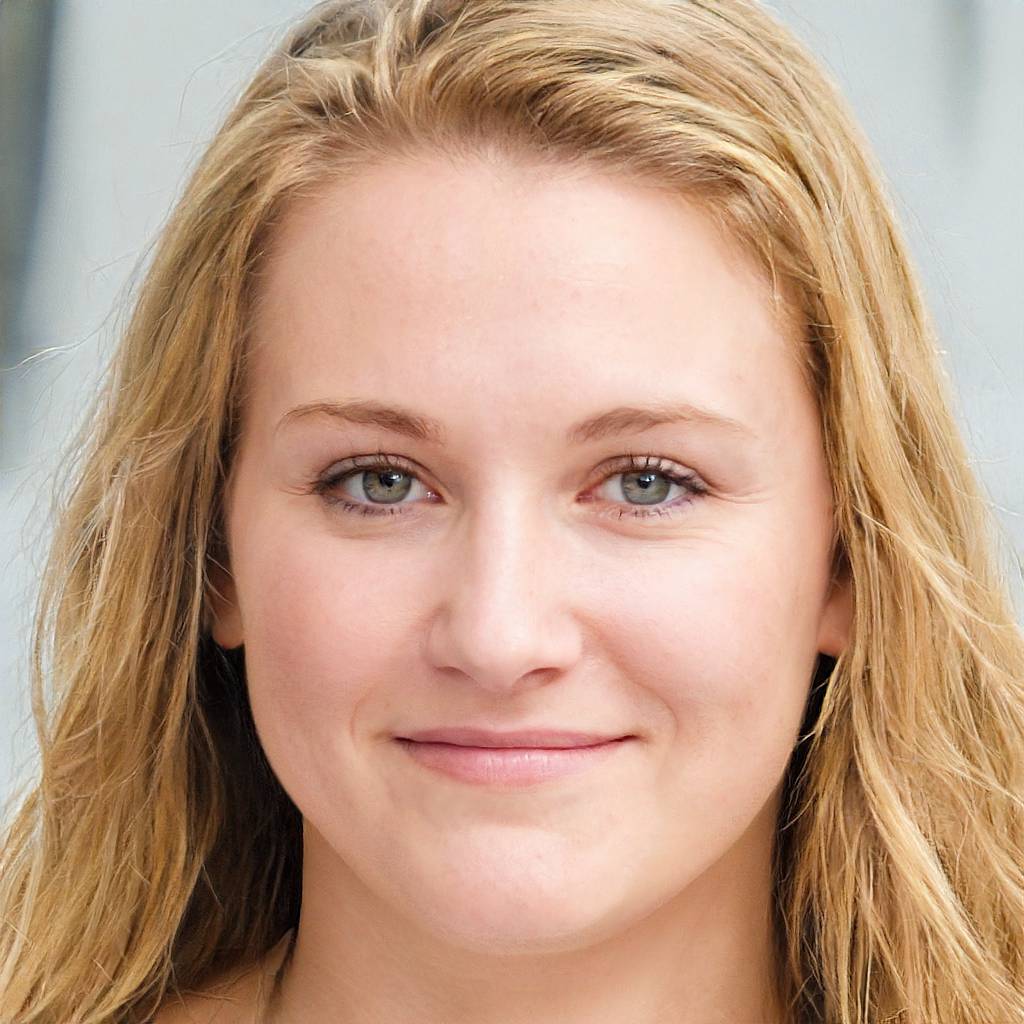 Sarah is the brains behind BootsNerd. Sarah Jaffe is a writer, editor, and boots lover based in Brooklyn, New York. She has done BA (Hons) in Footwear Design from De Montfort University, UK. She loves to write about boots and has a particular interest in vintage and sustainable fashion.