Last Updated on September 1, 2022 by Sarah Jaffe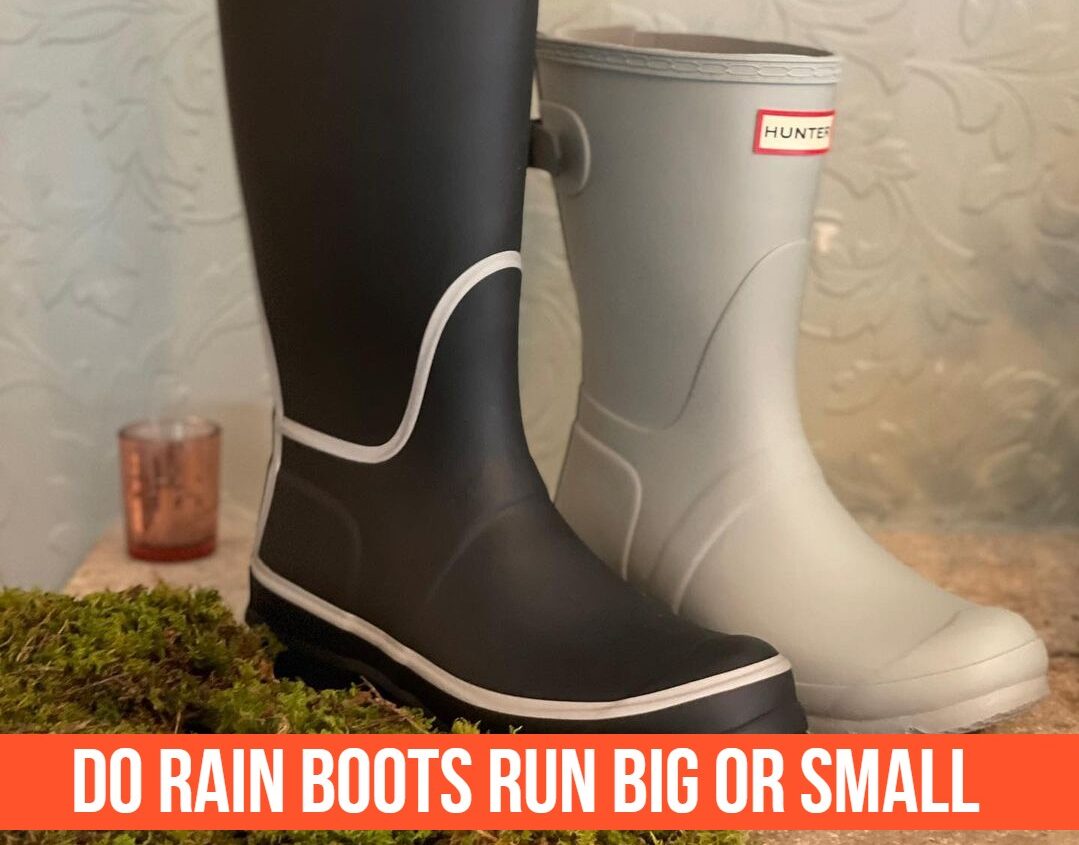 Rain boots are generally thought to run large, but is that really the case? Do you have to order a size up or down? Buying the wrong size of rain boots can be really frustrating, especially if you have to go through the hassle of returning them and waiting for a new pair to arrive. You want to make sure they're comfortable and keep your feet dry when it rains, but you don't want them to be too tight or too loose.
It's hard to know whether to buy rain boots that are a size bigger or smaller than your usual shoe size. And if you do get the wrong size, returning them can be a pain. 
We did the research so you don't have to. In this article, we discuss how rain boots fit and provide tips on how to find your perfect fit so let's begin!
Do Rain Boots Run Big? In general, it is said that rain boots tend to run a bit on the large side. This is so that they can easily be pulled on over regular shoes or socks, and so that they will be more comfortable to wear for extended periods of time.
If you are unsure about what size to get, it is always best to err on the side of caution and go up a size. That way, you can always wear socks with your rain boots if they are a bit too big.
How To Choose The Right Size Of Rain Boots?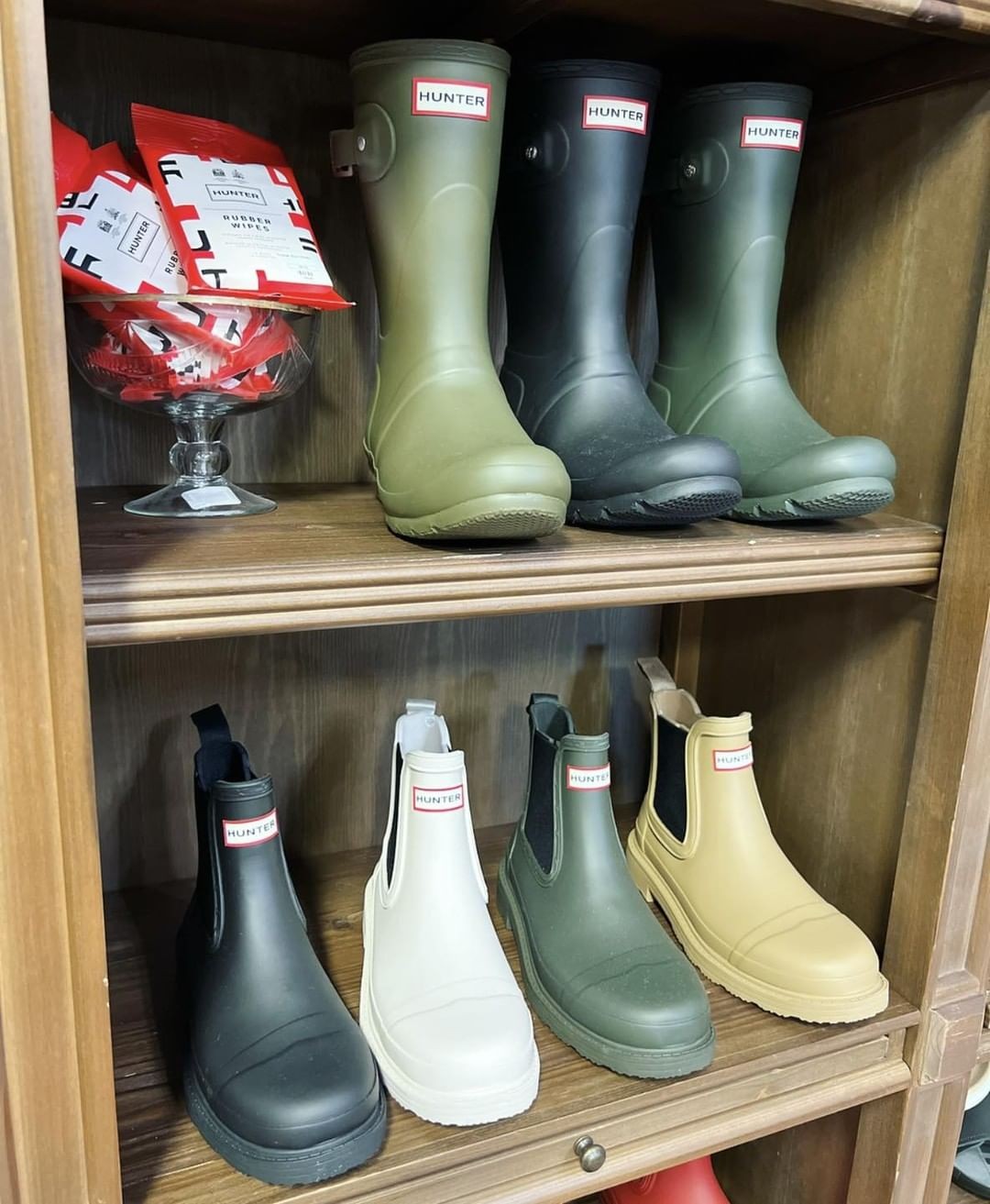 When choosing rain boots, it is important to consider what size will best fit your needs. If you plan on wearing them for long periods of time, you will want to make sure they are comfortable. Therefore, going up a size from your regular shoe size is usually the best option.
However, if you only plan on wearing them for short periods of time, you may be able to get away with your regular shoe size.
You should also keep in mind that different brands and styles of rain boots can fit differently, so it is always best to try them on before making a purchase, also it is best to consult the size chart on the manufacturer's website before making a purchase.
If you are ordering rain boots online, be sure to read the reviews to see if other customers have found the boots to run large or small. 
Tips For Taking Care Of Your Rain Boots So That They Last Long?
When you first get your rain boots, be sure to read the instructions on how to care for them. Many times, manufacturers will include specific instructions on how to clean and protect your rain boots. If you don't have the instructions, here are some tips on maintaining rain boots.
1. Keep them clean
Wipe your rain boots down after each use with a damp cloth. This will remove any dirt, mud, or debris that could potentially damage the boots. If your boots are starting to look dirty, you can also clean them with mild soap and water. Be sure to rinse the soap off completely so that it doesn't damage the boots.
2. Condition them regularly 
Just like your skin and hair, rain boots need to be conditioned so that they stay supple and don't dry out. Use a boot conditioner or cream designed for leather to keep your rain boots in good condition. Apply the conditioner according to the instructions, usually once or twice a week.
3. Store them properly
When you're not wearing your rain boots, store them in a cool, dry place. If possible, avoid storing them in direct sunlight or near a heat source, as this can damage the boots. If you need to store your rain boots in a damp area, be sure to stuff them with newspaper so that they retain their shape.
4. Repair them promptly
If you have holes, cracks, or tears in your rain boots, be sure to repair them as soon as possible. This will prevent the damage from getting worse and will also help to keep your feet dry and comfortable. You can usually find repair kits for rain boots at your local shoe store.
5. Replace them when necessary
Even with proper care, rain boots don't last forever. If your boots are starting to show signs of wear and tear, it's time to replace them. This is especially important if you notice any holes or cracks in the boots, as these can let water in and make your feet wet.
By following these tips, you can help to extend the life of your rain boots and keep them looking good for years to come.
Should I Size Up Or Down For Rain Boots?
When it comes to rain boots, you should always size up. This is because you want there to be enough room for your feet to move around and stay comfortable, especially when you are walking in puddles or mud. Plus, if you go too small, your rain boots will end up being uncomfortable and might even give you blisters. Always size up when buying rain boots!
Are Rubber Boot Sizes The Same As Regular Shoes?
No, they are not. Shoe sizes generally refer to the length of your foot, while rubber boot sizes would typically refer to the circumference of your calf. However, it is always best to check the size chart of the specific product you are interested in to be sure.
What is the right fit for rain boots?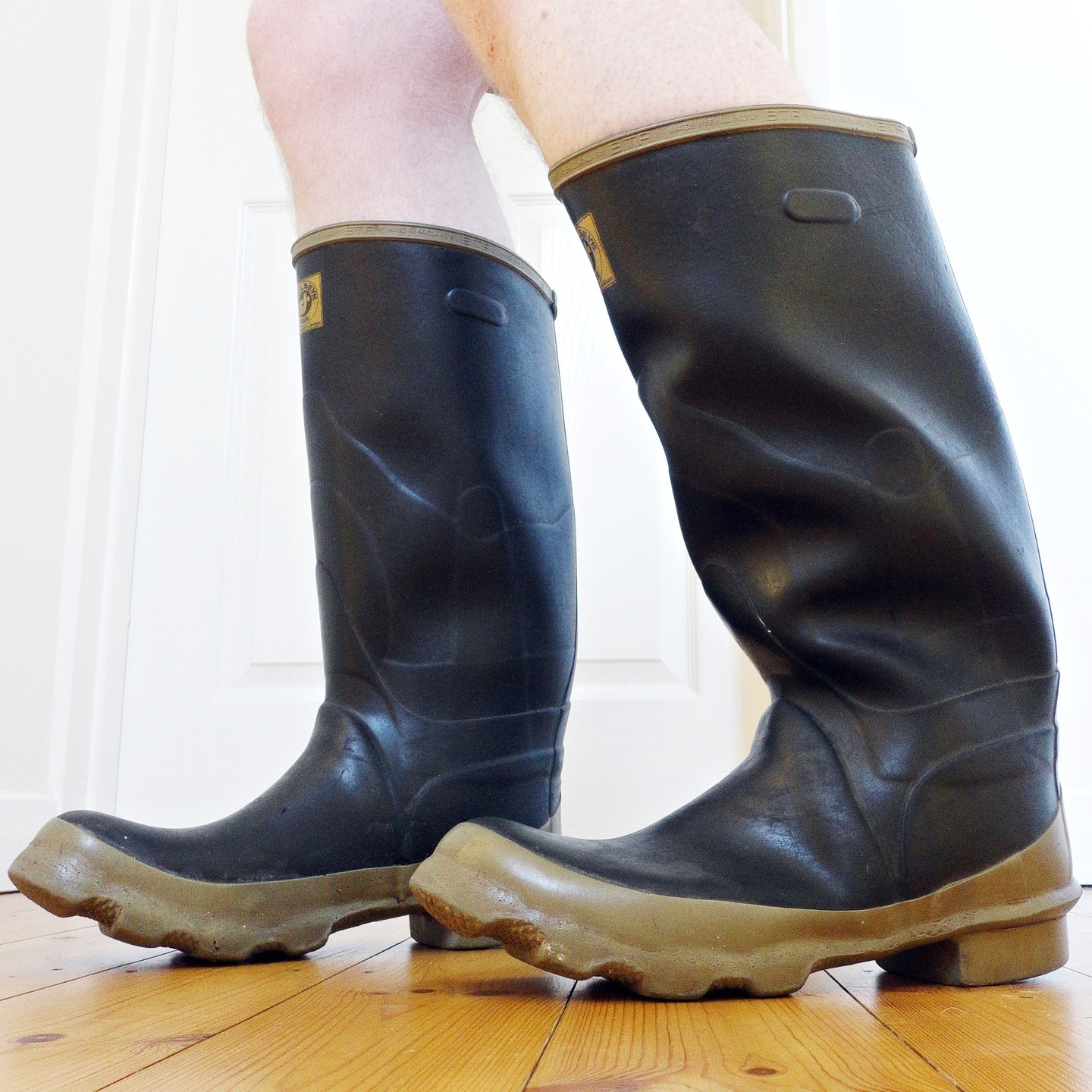 Ideally, rain boots should fit snugly around the calf, without being too tight. They should also be comfortable to walk in, with enough room to wiggle your toes. If you're planning on wearing them for extended periods of time, it's also important to make sure they're not too heavy or bulky.
Let's see how they get fit in the first place:
1. Make sure that the rain boots you are considering fit well around the calf. The boots should not be too loose or too tight.
2. Once you have found a pair of boots that fit well around the calf, put them on and walk around in them to ensure that they are comfortable and do not rub anywhere.
3. If the rain boots you are considering have laces, make sure that they are tied snugly but not too tightly. You should be able to walk and move comfortably in the boots with the laces done up.
4. Once you have found a pair of rain boots that fit well and are comfortable, take them off and check to see if there is any water leakage. To do this, fill the boot up with water and then let it sit for a few minutes. If there is no water leakage, then the boots are a good fit.
Why do rain boots run big?
Rain boots are designed to be worn over socks and other layers of clothing, so they are typically larger than regular shoes. This allows them to fit over your pants or skirts without looking too bulky. Some rain boots even have adjustable straps or drawstrings that can help you get a more snug fit. If you find that your rain boots are slipping off your feet, try wearing them with a thicker sock or two. You can also stuff the boots with newspaper to help them hold their shape better.
Conclusion 
Since rain boots tend to run big, it is important to make sure that you buy the right size for your feet. When shopping for rain boots, you should look for ones that are comfortable, fit well around the calf, and have the right amount of room to wiggle your toes. Also, you should avoid buying rain boots that are too tight or too loose. If you have any questions about sizing, please feel free to contact us.
Thanks for reading.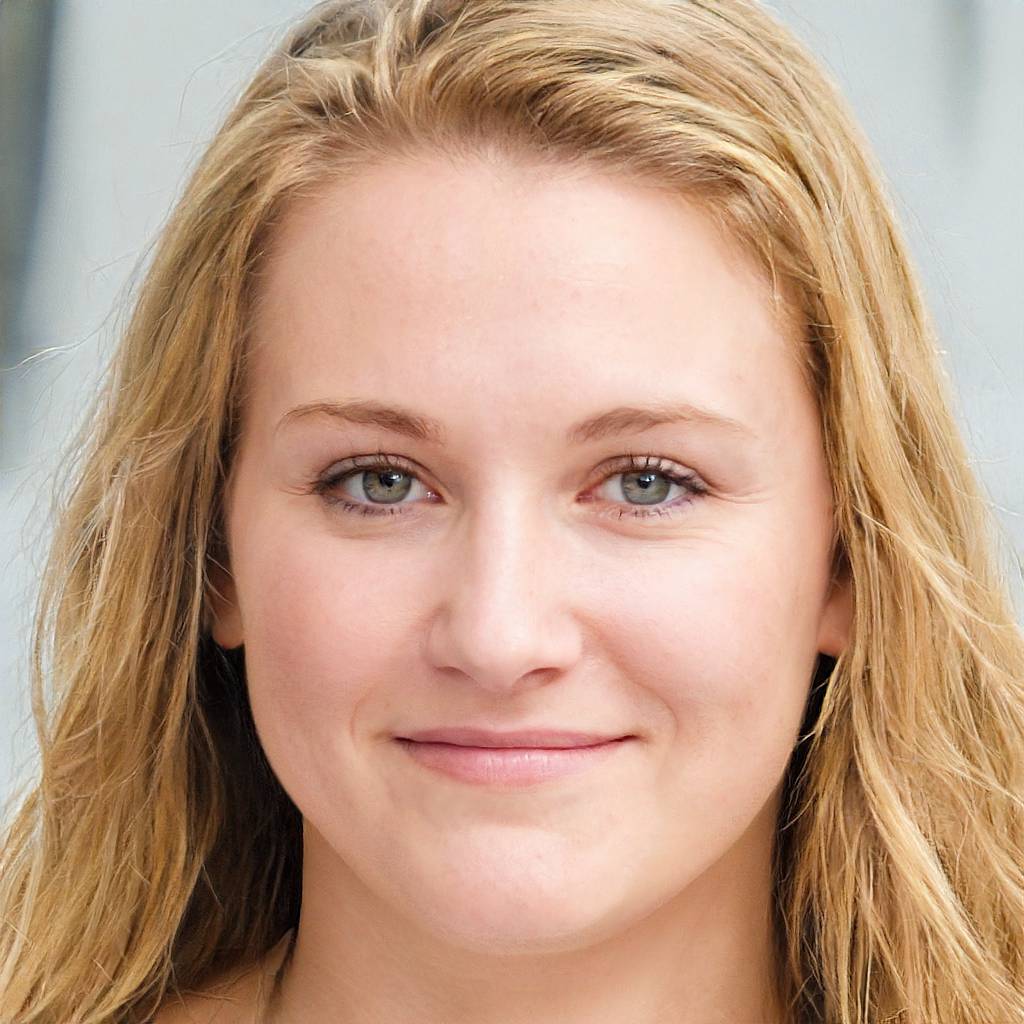 Sarah is the brains behind BootsNerd. Sarah Jaffe is a writer, editor, and boots lover based in Brooklyn, New York. She has done BA (Hons) in Footwear Design from De Montfort University, UK. She loves to write about boots and has a particular interest in vintage and sustainable fashion.