Last Updated on February 18, 2023 by Sarah Jaffe
Knee-high boots are back in fashion! If you're looking to revamp your wardrobe, knee-high boots can be a great option. Whether you're a man or a woman, knee-high boots look stylish and comfortable. They come in all shapes and sizes, which makes them perfect for any occasion. But are knee-highs still relevant for 2022?
In this article, we will explore the trends and best styles of knee-high boots. We also share a few tips on how to wear knee-highs to make sure they work for you! Let's look at the facts and see if knee-high boots are still in style in 2022.
Are knee-high boots still in style?
Yes, knee-high boots are still in style. They are a versatile and stylish item that can be worn with many different outfits. Knee-high boots can be dressed up or down, depending on the occasion. They are also a great way to add a bit of extra warmth to your outfit in cooler weather.
Current trends will most likely inspire the trends for the following year. For example, the popularity of the 90s is now in fashion. If we look back, it was the 1990s that saw the birth of several popular trends like skinny jeans, skinny t-shirts, and so on.
In the same way, knee-high boots can be said to have a similar legacy. These are boots that have been in style since the Victorian era. They can be worn for business, casual outings, and even a night out.
What are the different ways to style knee-high boots?
Here are a few different ways in which you can style your knee-high boots:
Pair them with a skirt:
If you are wearing them with a skirt, you can either go for a knee-length skirt or a pencil skirt. Both styles look great and work well if you plan to wear them with other things like a blazer or an overcoat. These skirts make these boots look very attractive as they add a nice touch to the ensemble. However, it is also important to choose a color that will match your skin tone and hair color.
Pair them with a T-shirt:
If you are going to pair them with a t-shirt, you need to consider the shirt's cut. Since the knee-high boots are high cut, you should opt for a shirt that falls off your shoulder.
Pair them with jeans:
Jeans are comfortable and a great option when you want to be dressed up or down. They will also help you pull off the leg look.
Wear them with a blouse:
You can pair them with a blouse if you are going to be wearing them at work. A blouse will not only cover up the boots but will also look like a classy edge.
Pair them with leggings: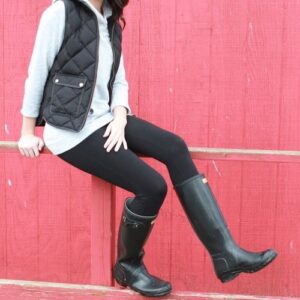 Leggings are an excellent way to pull off this leg look. However, you should avoid pairing them with too many things like a coat or sweater because it will only make them look awkward.
Pair them with a dressy top:
It is time to show off those legs! When you pair your rain boots with a dressy top such as a button-down shirt, you show off your legs uniquely. This is one of the most flattering looks you can get. Make sure to wear a belt and a pair of heels to complete this outfit.
How to care for your knee-high boots to extend their lifespan?
Knee-high boots come in many different styles. If you are a fan of this style, you must keep your feet well-groomed and protected from the elements. Here are some ideas on how to care for your boots:
Wash your boots
Wash your boots every 2-to-four to four weeks to prevent soil, mud, and grass buildup. Make sure to use cold water and detergent that won't strip the natural oils from your boots.
You can keep the leather clean with saddle soap or a shoe tree. For waterproof boots, ensure that the rubber or synthetic material is applied correctly to the inside.
Avoid washing your boots in the washing machine. Doing so could damage the materials. Instead, take your boots outside to the hose and let them soak overnight.
Use a dry cloth:
Use a dry cloth to clean and remove any dirt or debris that may have been trapped inside. Do not rub or press down on your boots as it could damage the leather. Don't use a scrub brush or other abrasive cleaners.
Avoid using chemical cleaners:
Chemical cleaners can strip away the natural oils and shorten the lifespan of your boots. If you must use a cleaner, opt for something mild and diluted.
Keep the boots away from direct sunlight:
Direct sunlight can cause fading and cracking. If you must store your boots in direct sunlight, stuff them with newspaper to help absorb moisture.
Use boot polish:
Use boot polish to keep them looking good. You can buy a polish specially made for your boots, or you can use a regular brand with a special shoe polish formula.
How to find the right pair of knee-high boots for your body and personal style?
The right pair of knee-high boots will be comfortable, but they should also make you look great. Here's how to choose the perfect pair for your body and personal style:
Start with Your Body Type
If you have long legs, a high arch, and thin calves, choose knee-high boots that cover your calves. If you have small calves and/or flat feet, consider choosing a short boot instead. If you have high arches, choose a boot with extra padding at the back of the heel. If you have narrow ankles and short legs, look for knee-high boots with ankle padding.
Look for Style in the Fit:
Knee-high boots come in different styles, such as combat, straight, lace-up, and ankle boot. Combat boots are the most popular and come in all kinds of designs. They offer a more casual style and are suitable for any occasion. Straight knee-high boots are more formal and tend to have a low heel. Lace-up boots look great and offer a stylish finish. Ankle boots are the most comfortable, but they might not be the best choice if you want to show off your shoes.
Pick the Right Color:
Most women pair their knee-high boots with a skirt or dress. However, there are ways to wear them with pants, such as skinny jeans. If you want to wear your knee-high boots with pants, pick a neutral color like black, navy, or brown. You can also go for a darker shade, such as burgundy. A bright or neon color will draw attention to your shoe.
Consider the quality of Knee-High Boots:
When buying knee-high boots, it's essential to consider quality. Make sure the boots are made from high-quality materials that will last. You can find knee-high boots made of polyurethane, neoprene, or rubber. Some boots have a leather or suede upper, while others have a fabric upper.
Leather provides durability and adds a lot of weight to the boot. Others have lightweight nylon material, but it is less durable than leather. If you don't want to weigh down your boots, look for a shoe made of synthetic material.
Final Verdict:
Knee-high boots are still a versatile choice in 2022. They are great for every weather condition. They also add an edgy look to any outfit. However, they do require a bit of maintenance to keep them looking their best. You can easily style them with everything from skinny jeans to a pencil skirt.
And the versatility doesn't stop there. You can pair them with leggings, tights, shorts, jeans, skirts, or dresses. In addition, you can also wear them to work or on a casual day out with friends.
It all depends on what you need them for, but if you have a great sense of style, knee-high boots will look amazing on you.
Hence, in this article, we have explained different ways you can wear knee-high boots on various occasions. We hope you enjoy reading this article and are inspired to create your unique style with knee-high boots. If you have any queries, let us know in the comment section below.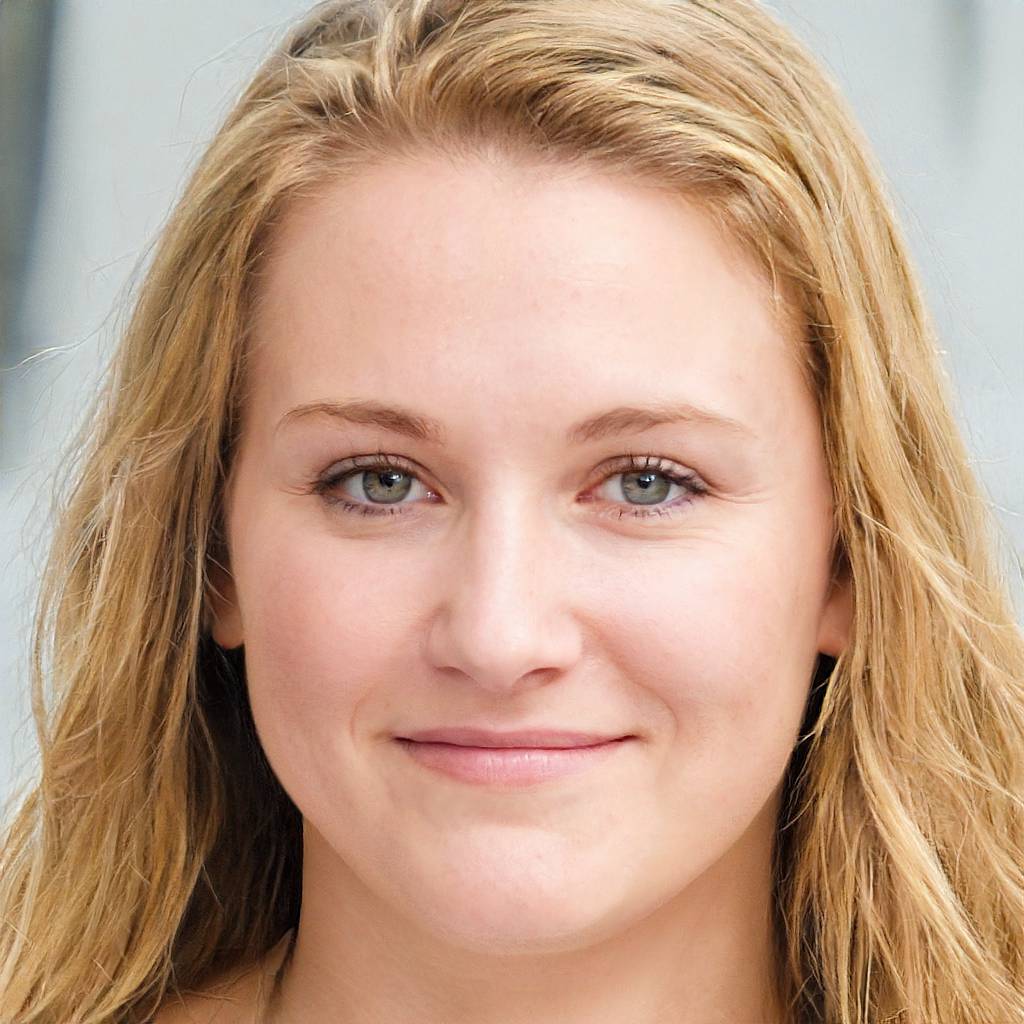 Sarah is the brains behind BootsNerd. Sarah Jaffe is a writer, editor, and boots lover based in Brooklyn, New York. She has done BA (Hons) in Footwear Design from De Montfort University, UK. She loves to write about boots and has a particular interest in vintage and sustainable fashion.