Last Updated on February 17, 2023 by Sarah Jaffe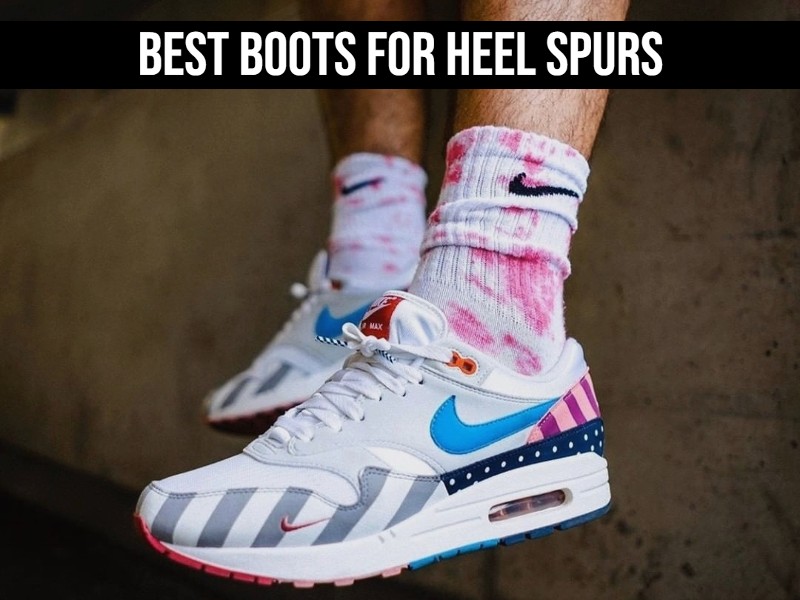 Are you an avid runner, walker, or hiker who suffers from the misery of heel spurs? If so, you know the pain of every step on your feet, and the need for a boot that won't leave you limping and in agony. 
Heel spurs are small deposits of calcium that form on the underside of your heel bone. They can be caused by over-stretching, abnormal walking patterns, or wearing footwear that doesn't fit properly. No matter the cause, the result is often sharp, stabbing pain that can make it difficult to enjoy life's simple pleasures. 
Studies and Facts
A study published in the Journal of Foot and Ankle Research found that participants who wore footwear with proper arch support experienced a significant reduction in heel pain caused by plantar fasciitis (which often co-occurs with heel spurs). The study also found that the use of arch support can prevent the development of plantar fasciitis and heel spurs.
Another study published in the Journal of Orthopaedic and Sports Physical Therapy found that shoes with softer and thicker soles provided greater shock absorption, reducing the impact on the foot and preventing heel pain.
It's not easy to find the perfect boots for heel spurs. You have to consider the material, the design, and the features that will fit your unique needs. That's why we've taken the guesswork out of the process, so you can find the ideal boots without spending hours online or at the store.
Importance of proper footwear for heel spurs
Heel spurs are one of the most common foot ailments, which can cause a great deal of pain and discomfort if left untreated. It is important to take the necessary steps to prevent them from developing in the first place. See the Biomed Central study on heel spurs here.
The importance of wearing the appropriate footwear to avoid heel spurs cannot be overstated. In order to give their feet the support and cushioning they require to safeguard their feet from the pain associated with this condition, heel spur sufferers must wear the proper footwear.
"Proper footwear is essential for those suffering from heel spurs. Without the right support and cushioning, the pain can become unbearable. I recommend wearing a shoe with a firm, supportive sole and a roomy toe box to help alleviate the pressure on your heel." – Dr. Kevin B. Terry, Podiatrist
Wearing the wrong type of shoes can exacerbate the pain caused by heel spurs and can lead to further complications. The following are some of the most important reasons why it is necessary to wear the right type of footwear for heel spurs:
1. Comfort
The right shoes provide a lot of comfort and cushioning to help lessen the discomfort caused by heel spurs. To provide the support and comfort required to lessen the discomfort brought on by heel spurs, footwear should have a soft sole, a wide toe box, and plenty of arch support.
2. Support
Shoes that provide arch support can help to alleviate the suffering brought on by heel spurs. The stress that can lead to heel spurs can be lessened by wearing shoes with an elevated heel. 
3. Stability
Wearing shoes with a low heel and a stable sole can help to reduce the risk of falls and injuries that can occur when walking on uneven surfaces. A stable sole can also provide the support needed to keep the feet in proper alignment.
4. Protection
Footwear with a thick sole can help shield the heel bone from pressure and shock that can result from stepping on rough or uneven ground. This can help to reduce the chances that heel spurs will form.
5. Breathability
Shoes made of breathable materials can help to keep the feet dry and reduce the risk of developing fungal or bacterial infections, which can be a risk factor for heel spurs.
6. Durability
High-quality footwear can last longer and offer better defense against pressure and strain that can cause heel spurs. The right type of shoes can also help to reduce the risk of developing other foot ailments, such as bunions and hammertoes.
Top 5 Best Boots for Heel Spurs
Heel spurs can be incredibly painful and debilitating if not properly managed and that's why the right boot is so important. It should not only provide support and cushioning, but also fit snugly so that there is no extra pressure on the heel. To help you find the perfect pair, we've compiled a list of our favorite boots for heel spurs.
1. ALTRA men's Olympus 4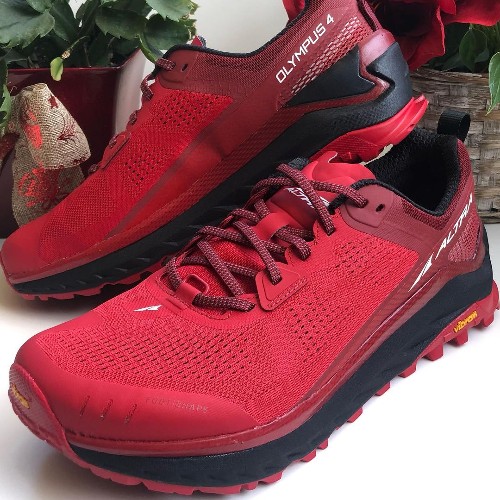 Key Specifications
| | |
| --- | --- |
| Rubber Sole | Vibram Megagrip rubber |
| Breathability | Improved breathability |
| Balanced Cushioning | Signature Altra balanced cushioning |
| Midsole | InnerFlex Technology |
| Stack Height | 33mm provides ample cushion |
The Altra Men's Olympus 4 features a Signature Altra Balanced Cushioning system, as well as a FootShape toe box, that keeps your feet comfortable and secure. The Vibram Megagrip rubber outsole provides reliable traction on a variety of surfaces. Plus, the 33mm stack height gives you the perfect amount of padding for extended runs.
Due to its superior cushioning and support, the Olympus 4 is a fantastic choice for people with heel spurs. The InnerFlex midsole technology also helps you to improve your running posture and offers even more cushioning and support.
Other than providing a comfortable running experience, it has other benefits. This is made to last, and its rubber outsole, the Vibram Megagrip, is made to offer dependable traction on a range of surfaces. This means you can run confidently even on wet or slippery surfaces.
This shoe is tailored to keep your forefoot and heel at the same height off the ground throughout your run, promoting good, low-impact form. Not only that, but it also features a grid-like grooved midsole that enables more natural toe relaxation and spreading for better stability and comfort.
Its grid-like grooves in the midsole allow your foot to bend while being lighter, making it easier to speed up and get better performance. Plus, it also features a strapless gaiter attachment with a hook-and-loop tab that prevents debris from accumulating under the shoe, giving you an uninterrupted running experience.
Moreover, it also comes with a very effective sticky rubber composition with unmatched grip on both dry and wet surfaces, long-lasting durability, and ideal terrain adaptation. So, no matter the terrain, you can be sure you'll have the best grip and traction for your Heel Spurs. As the mentioned shoe is for men, the same women's shoe can be found here.
2. Dockers Men's Gordon Boots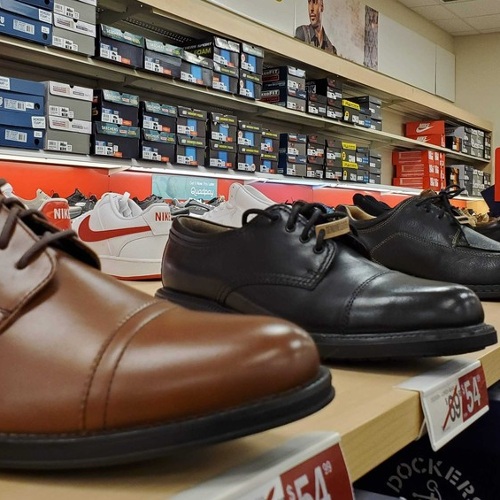 Key Specifications
| | |
| --- | --- |
| Sole | Rubber sole |
| Upper Material | Polished full-grain leather uppers |
| Padded Collars | Adds an extra layer of comfort |
| Flexibility | Flexible construction for all-day wear |
| Traction | Durable, siped rubber outsole |
The Men Gordon Boots feature a rubber sole and uppers in polished full-grain leather that provide excellent support, comfort, and flexibility.
The collars on the boots have padding which gives additional comfort and makes them perfect for all-day use. Furthermore, the American Podiatric Medical Association has accepted these boots for their superiority and potency in supporting healthy feet and enabling proper foot function.
The rubber outsole of these Boots is slick and durable, offering optimum traction in slippery circumstances. They are therefore the best option for anyone who frequently has to venture outside in frosty or damp circumstances. The boots also have a stability-improving heel cup for further support, making them ideal for people with heel spurs.
Apart from being practical and supportive, the Docker's Men Boots are also stylish. The polished full-grain leather uppers come in a variety of colors and finishes, so you can choose the one that works best for you. The arch support is also great, which is essential for those who suffer from heel spurs.
3. Taos Crave boot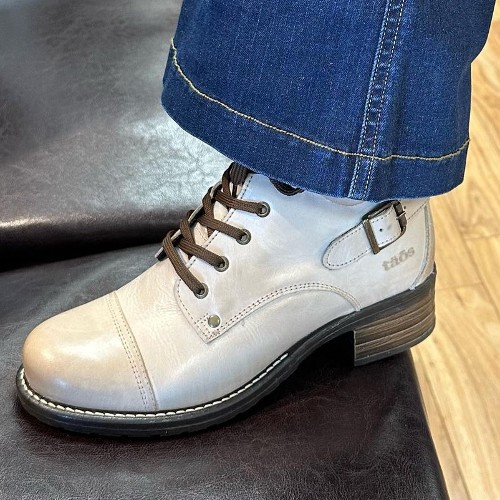 Key Specifications
| | |
| --- | --- |
| Sole | Rubber sole |
| Platform Height | Approximately 0.25″ |
| Upper Material | Leather and suede uppers |
| Heel Strap | Adjustable rear buckle strap at the heel |
| Footbed | Curves & Pods removable cushioned |
This stylish boot offers a special combination of qualities that make it the ideal option for people with heel spurs.
To start, the Crave boot has a rubber sole, leather and suede uppers with a 0.25-inch platform, and soft lining with faux fur and leather. The side zipper with the customary lace-up front closure (Inside YKK Zipper) gives this boot a sleek and secure fit. At the heel, an adjustable rear buckle strap adds even more support and style.
What really sets the Crave boot apart is the Bends & Pods Soft Support system footbed, which is detachable. This footbed provides superior cushioning, comfort, and support, helping to reduce the pain associated with heel spurs. The dual-density footbed is made with a leather lining, foam padding, dual density footbed, and premium polyurethane to give your feet the comfort they need.
The flexible upper of the Crave boot also helps to reduce heel pain. It allows the foot to move freely and naturally, evenly distributing the weight across the foot and providing cushioning. This lessens the strain and impact on the heel, easing the discomfort and pain brought on by heel spurs.
4. Dr. Martens Boot
Key Specifications
| | |
| --- | --- |
| Sole | Synthetic sole |
| Shaft Height | Approximately ankle-high from arch |
| Boot Opening | Measures approximately 13″ around |
| Grip | Enhanced grip for next-level slip resistance |
| Heat Resistance | up to 300°C (or 572°F) for 60 seconds |
For people with heel spurs, the shaft of the boot fits perfectly and comfortably since it extends from a high arch to the ankle. The boots are a good choice for people with heel spurs who want footwear that gives extra support because they also provide outstanding arch support.
One of the biggest advantages of Dr. Martens Boot is that the air-cushioned sole and GRIP-TRAX outsole design provide the wearer with superior traction, making it an ideal choice for those with heel spurs who are looking for a boot that provides stability and comfort. As well as providing a snug fit, the elastic panels of the boot make it easier for the wearer to put on and take off.
The artificial sole of the boot is designed to provide superior traction and durability, while the shaft is around the ankle from the high arch in length for extra support and stability. The original Chelsea slip-on boots have elastic panels for extra convenience and ease of use, with a boot opening that measures around 13 around.
The greater ergonomic comfort of Dr. Martens's boots is one of their benefits. Heel spur pain can be lessened thanks to the SoftWair memory foam pods and sock liners, which cushion and support the foot and relieve pressure on the heel. The lightweight, flexible, and fatigue-reduction features of the AirWair sole might aid in easing heel pressure.
These boots are extremely durable and simple to clean thanks to the full-grain industrial leather that is water resistant. The leather may be simply cleaned with a damp cloth and is made to resist wear and tear. Additionally, the AirWair sole is intended to withstand temperatures up to 300°C (572°F). This guarantees that exposure to high temperatures won't cause the sole to distort or deteriorate.
5. Hoka ONE ONE Clifton Shoes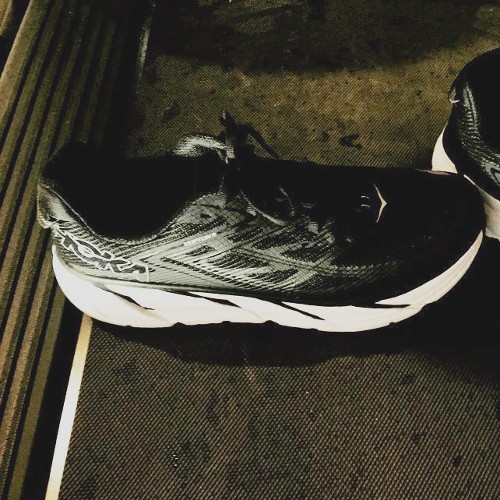 Key Specifications
| | |
| --- | --- |
| Midsole | Totally compressed EVA midsole |
| Stability | Flat-waisted geometry |
| Sole | Strategic rubber zones |
| Breathability | Ensures your feet won't overheat |
| Mid-foot Strikers | 5mm drop encourages |
Hoka Clifton Shoes are one of the best shoes for those suffering from heel spurs. The totally compressed EVA midsole helps to lessen the impact of rough pavement. Flat-waisted geometry provides natural stability when you run and the new vertical pull tab makes it easy to put on and take off. Additionally, strategic rubber zones on the sole minimize weight and provide traction.
One of the best features of the Hoka ONE Shoes is that they are incredibly lightweight. This means that your feet won't feel weighed down by the shoes, making them easier to run in. The breathable mesh also ensures your feet won't overheat, while the cushioning helps to reduce the impact of your footfall.
Mid-foot strikers can also benefit from the 5mm drop. As a result, a natural gait is encouraged and injury is reduced. Running on hard surfaces becomes more comfortable and less taxing thanks to the fully compressed EVA midsole, which also helps to lessen impact.
Tips for Selecting the Best Footwear for Heel Spurs
Selecting the right boots for heel spurs is essential for relieving chronic heel pain and improving your overall lifestyle. Here are some top tips to consider when choosing the perfect pair of boots to support your feet.
Get a Heel Cup for Stability
Look for boots with a deep, contoured heel cup that provides ample cushioning and support to your heel and arch. The heel cup should also be wide enough to offer stability and prevent slippage. A snug fit with proper cushioning and arch support can further prevent rubbing and irritation.
According to a study published in the Journal of Orthopaedic Research, a properly designed heel cup can help to reduce the pressure on the heel and the additional strain on the feet caused by walking or running.
Choose Boots with a Flexible Upper
The top of the boots must be flexible to provide comfort and support while reducing rubbing and the growth of uncomfortable spurs. The material used in the upper should keep the foot cool and dry, providing a supportive fit that allows for a comfortable stride.
Look for Arch Support
Arch support cushions and stabilizes the foot when walking reduces fatigue, and absorbs trauma. It also lessens the pressure on the heel and decreases the likelihood of developing heel spurs. Ensure that the arch support is comfortable, can be raised or lowered, and is constructed of strong material.
Seek Shock Absorption
Choose boots with a strong cushioning system, from gel insoles to specialized shock absorption technology, to minimize pressure and impact on the foot. This reduces the likelihood of further injuries and lowers the risk of developing heel spurs.
Prioritize Comfort
Select boots with a wide toe box, comfortable fit, soft and flexible material, and good cushioning in the heel and arch areas. Quality arch supports, shock-absorbing insoles, and breathable boots with good tread can further prevent discomfort and irritation.
By keeping these tips in mind, you'll be able to find the best boots for heel spurs and improve your overall foot health and comfort.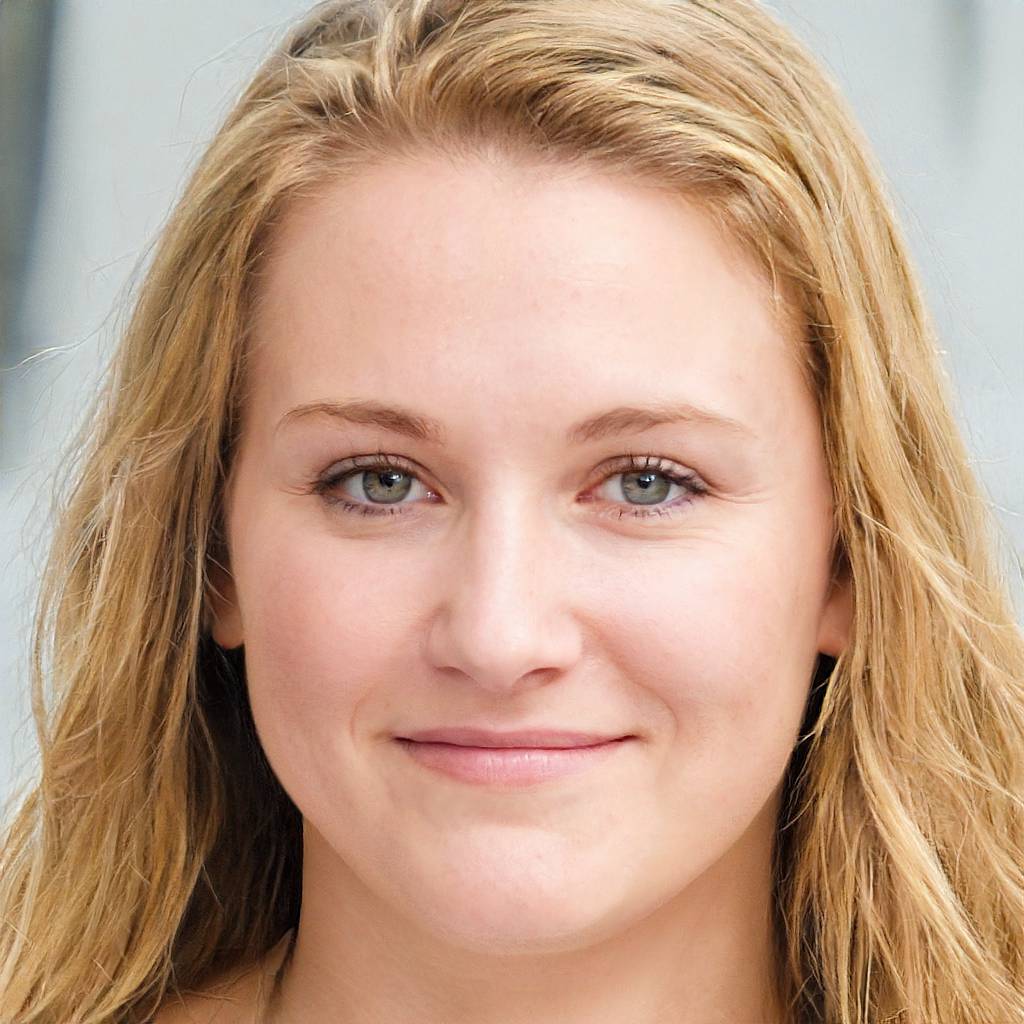 Sarah is the brains behind BootsNerd. Sarah Jaffe is a writer, editor, and boots lover based in Brooklyn, New York. She has done BA (Hons) in Footwear Design from De Montfort University, UK. She loves to write about boots and has a particular interest in vintage and sustainable fashion.