Last Updated on June 18, 2023 by Sarah Jaffe
Do you find it difficult to fit your wide feet into snug hiking boots? Are you sick of constantly adjusting your laces or dreading the thought of another blister? Don't worry, you're not alone. This is a common issue for people with wide feet, and we have a solution for you.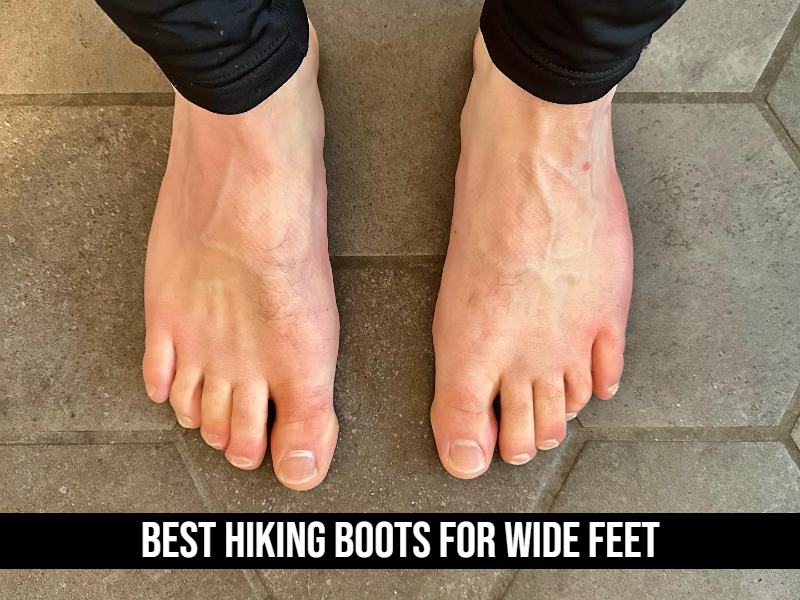 Our team of podiatrists suggests that a suitable hiking boot for wide feet should feature a wider toe box and be constructed with proper arch support. Additionally, a cushioned footbed and grippy outsole for added traction are recommended.
However, be careful when buying hiking shoes for your big feet. This is because, in a study conducted by the Journal of Foot and Ankle Research, poorly fitting footwear can cause or worsen foot problems, including corns, calluses, and even lesser toe deformity.
List of the Best Hiking Boots For Wide Feet
Merrell Moab 2 Mid Gtx J06057W – Best men's hiking boots for wide feet
KEEN Targhee 2 – Best women's hiking boots for wide feet
New Balance Fresh Foam X Hierro V7 – 4e wide hiking boots
Columbia Men's Newton Ridge – Best winter hiking boots for wide feet
Timberland Men's Chocorua Trail – Best Waterproof hiking boots for wide feet
Best Hiking Boots For Wide Feet – Top Picks Reviewed!
For hikers with wider feet, poorly fitted shoes can be particularly problematic. That's why we've consulted with experienced podiatrists and looked into research findings to provide you with a comprehensive guide on the best hiking boots for wide feet.
1. Merrell Moab 2 – Best Men's Hiking Boots for Wide Feet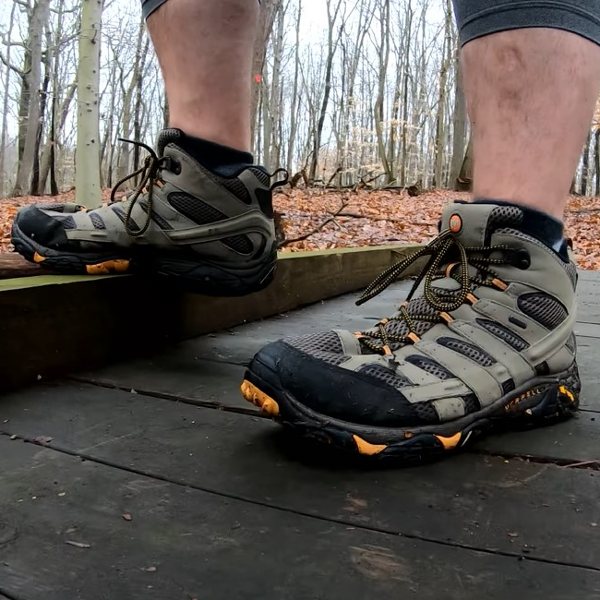 Merrell J06057W has a Vibram outsole, which provides exceptional durability and grip on even the toughest terrain. You can confidently navigate wet, muddy, or rocky trails without worrying about slipping or losing stability.
Moving on to the midsole, the Merrell air cushion is a unique design element that delivers superior support and cushioning for your heels. This cushion is designed to absorb shock and provide a comfortable, trampoline-like effect that will keep your feet protected on longer hikes or more challenging terrain.
But what really impressed us was the GORE-TEX waterproof membrane, which sits snugly between the outer and inner layers of the shoe. This ultra-thin layer boasts pores that are tinier than water droplets but larger than sweat vapor molecules, providing exceptional waterproofing without sacrificing breathability.
And what does this mean, you ask? Well, it means that while you're busy trekking and adventuring, the membrane works tirelessly to let the sweat escape while simultaneously keeping water out.
2. KEEN Targhee 2 – Best Women's Hiking Boots for Wide Feet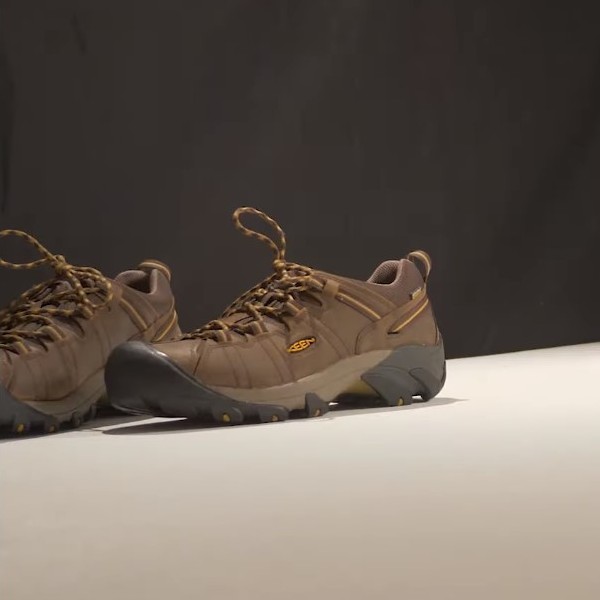 KEEN Women's Targhee 2 truly shines with its exceptional non-marking rubber outsole, granting hikers an unparalleled grip on all kinds of surfaces. This is especially crucial for those who love to conquer steep or jagged paths, as it effectively prevents nasty slips and spills.
We love that it presents an unparalleled characteristic that sets it apart from the rest – a waterproof membrane that keeps your feet snug and dry, no matter how soggy the terrain. It is a godsend for avid hikers who love to push their limits, as it eliminates the risk of painful blisters and unpleasant discomfort that can arise from dampness.
Now, let's talk about the fit of this unit. They are specifically designed to cater to individuals with wider feet. Thus, the boots feel comfortable right out of the box and don't require any breaking-in. The roomy toe box and wide footbed also mean that you can wear thicker socks without feeling constricted.
KEEN Targhee 2 is equipped with a removable metatomical footbed that is truly one of a kind. This footbed effortlessly molds itself to the shape of your feet, ensuring optimal support and cushioning in every step you take. And the best part? It's totally customizable to your needs! Whether you're traversing rocky terrain or taking a leisurely stroll, all you have to do is swap out the footbed to suit your activity.
3. New Balance Fresh Foam V7 hiking boots
New Balance V7 is outfitted with an impressive Vibram outsole, a prominent name in the hiking community. With a reputation for longevity, tenacity, and the power to cling to all sorts of surfaces, Vibram outsoles are the way to go. The outsole is also made with deep lugs for exceptional grip on rugged terrain, making these shoes a top choice for the adventurous hiker who craves a challenge.
Besides that, it possesses an exceptional quality which is that it can accommodate a wide 4e fit. People with wider feet often face difficulties in finding comfortable hiking boots. However, these boots are specifically designed to cater to such individuals. Its wider fit gives ample space in the toe box and overall, thereby reducing the chances of blisters and discomfort.
You will like its Fresh Foam X midsole technology that adapts to your foot shape, reducing pressure points and offering exceptional support for wide feet. Whether you're trekking through rough terrain or embarking on a long hike, it can absorb shock and lessen fatigue, while simultaneously delivering ample stability and support for your feet.
4. Columbia Newton Ridge Winter hiking boots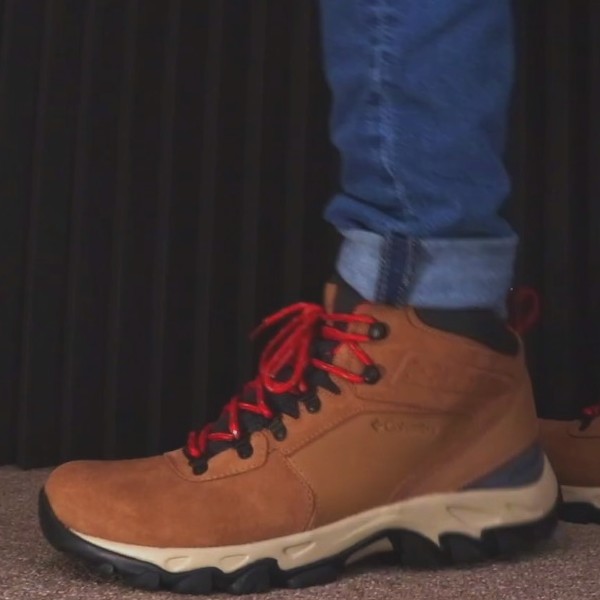 Columbia Newton Ridge features Omni-Grip sole technology. With its cutting-edge design, it offers exceptional grip on both damp and dry grounds, guaranteeing that you can hike with the utmost confidence in any weather condition. Furthermore, the non-marking feature of the soles ensures that you won't leave any unsightly scuff marks on indoor surfaces.
In addition to that they come equipped with seam-sealed construction, which is the ultimate armor to keep water out and prevent your feet from getting drenched. No more soggy socks or chilling toes! The technology ensures that the boots' seams are sealed tightly, so no water can sneak in through the stitching.
Columbia Newton Ridge has an ingenious dual-zone winter tread pattern that elevates your hiking experience with unbeatable grip and stability on icy and snowy terrains. It boasts a complex network of lugs and grooves that are thoughtfully placed to give you maximum traction and prevent any unwanted slips and falls. This means you can hike with confidence, even in the harshest winter conditions.
5. Timberland Men's Chocorua Trail Hiking Boots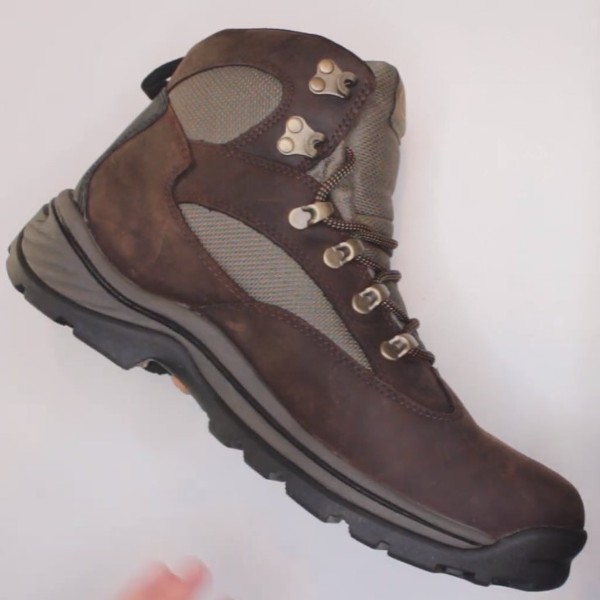 Timberland Men's Chocorua Trai is equipped with a shaft that stands tall at approximately 5 inches from the arch. This nifty thing is more than just a design element, it provides an abundance of benefits during hiking excursions. The length of the shaft ensures that your ankles are well-supported, stable, and protected at all times, even when navigating through treacherous terrain.
When it comes to hiking, the last thing you want is discomfort and instability. That's why this product is designed with EVA midsoles. These lightweight foam wonders provide the perfect blend of cushioning and support for your feet. No more wincing and wobbling during those long treks as these midsoles absorb shock and evenly distribute pressure across your foot.
Additionally, with their fully gusseted tongue, these shoes have been designed to keep out all manner of pesky debris, dirt, and water. Not only does this attribute provide increased comfort and protection, but it also ensures that the tongue stays put, preventing the dreaded soreness and irritation that can occur when it slides to one side.
Final Verdict
In a nutshell, finding the best hiking boots for wide feet can be a challenging task. However, by considering the features mentioned in this article, you can ensure that your feet will stay comfortable and protected on your next hike.
However, it is important to avoid certain types of boots and features that can cause blisters, rubbing, and pain for those with wider feet. Do not wear shoes with narrow-toe boxes, rigid materials, and insufficient cushioning.
Remember, a good pair of hiking boots is an essential investment for any outdoor enthusiast, so take the time to choose wisely and enjoy many comfortable and memorable hikes to come.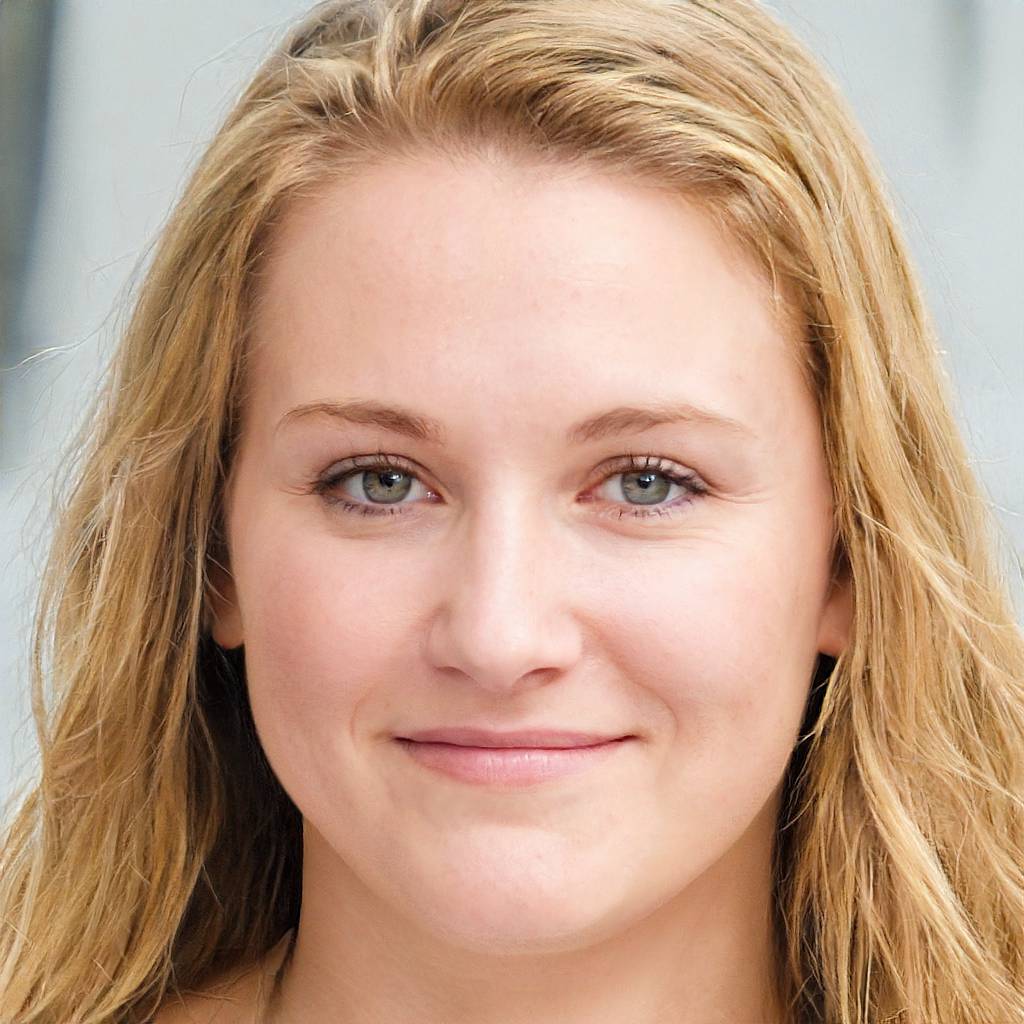 Sarah is the brains behind BootsNerd. Sarah Jaffe is a writer, editor, and boots lover based in Brooklyn, New York. She has done BA (Hons) in Footwear Design from De Montfort University, UK. She loves to write about boots and has a particular interest in vintage and sustainable fashion.