Ready for adventure, but your feet seem to have other plans? Overpronation, the pesky intruder on your hiking journey, threatens to sideline your spirit of exploration. Remember the last hike? The ankle twinge, arch ache, heel pang? That's your feet craving the right footwear.
Fear not, brave wanderer! Your quest for the perfect hiking boots, ones that cradle your unique footprint, ends here. Picture it: a boot that soothes, supports, and secures, making overpronation a mere footnote in your outdoor escapades.
Welcome, explorer, to our guide on the best hiking boots for overpronation. Time to bid adieu to those old boots and gear up for comfort. Your hiking journey deserves an upgrade, and we're here to help!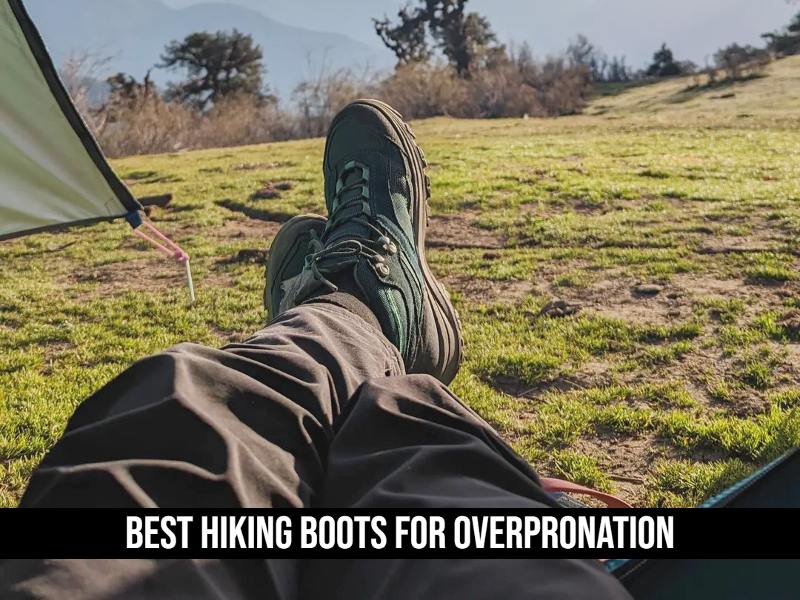 Best Hiking Boots for Overpronation – Our Top Picks!
We've left no stone unturned in our quest to find the perfect hiking shoes for those with overpronation.
Our extensive research, including reviewing academic journals and consulting with industry experts, has led us to handpick only the very best hiking boots for overpronation.
So let's get started!
1. Columbia Women's Newton (Ridge Plus Hiking Boot for Overpronation)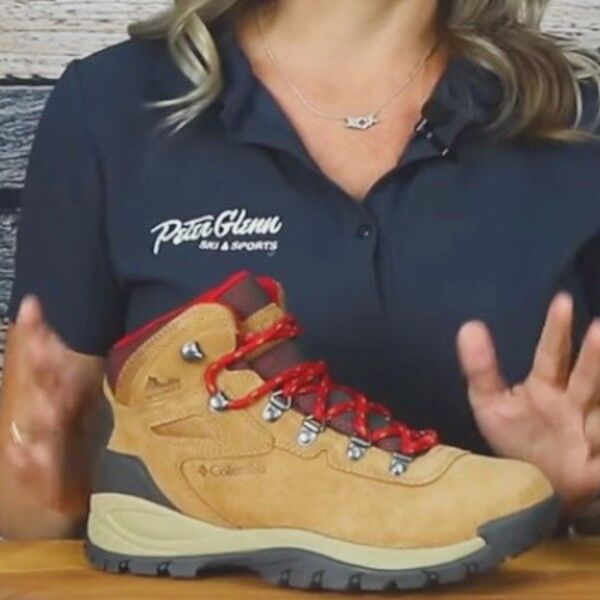 Columbia Newton Ridge Plus is one of the best women's hiking boots for overpronation. The upper is made from a combination of leather and mesh, which gives the shoes a great mix of durability and breathability. The leather is tough enough to handle rugged terrain, while the mesh helps to keep your feet from overheating.
Moving on to the midsole, you'll find that this unit is designed to provide plenty of support for overpronation. The Techlite midsole is lightweight but offers plenty of cushioning, which helps to absorb shock and reduce the impact on your feet and joints. Plus, it provides good arch support, which is crucial for anyone with overpronation.
Another important feature to consider is the outsole. It introduces an Omni-Grip rubber outsole, which is specifically designed to provide excellent traction on a variety of surfaces. The outsole has deep lugs that help to grip uneven terrain, which can be especially helpful during the winter when conditions can be slippery and unpredictable.
Columbia Newton Ridge has a secret weapon that keeps it alive and kicking – reinforced toe and heel barriers. It protects the boots from excessive wear and tear caused by overpronation. Without them, the toe and heel areas would suffer premature damage, which could lead to decreased durability.
2. Oboz Bridger Mid B-Dry Hiking Boot (Best Overall)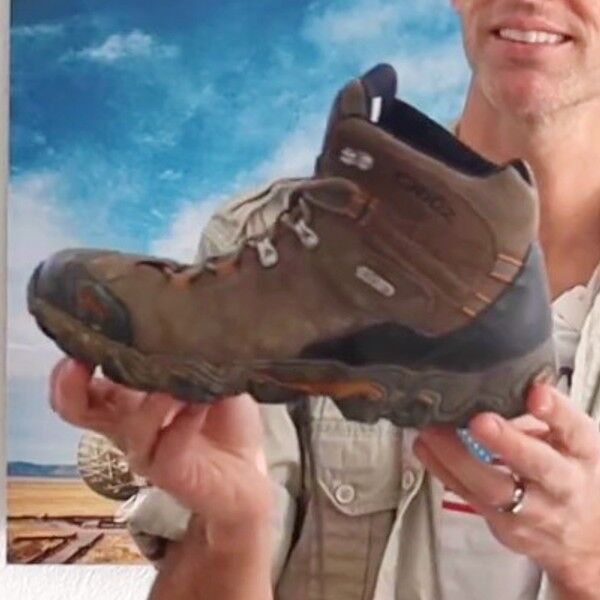 Oboz Bridger is equipped with the power of the Granite Peak outsole. This innovative technology delivers unbeatable stability and support for hikers who experience overpronation, ensuring a smooth and comfortable journey. With a rugged design and multidirectional lugs, the outsole delivers exceptional grip on all surfaces, eliminating slips or mishaps.
Now, let's talk about the toe. It has a reinforced rubberized toe section that runs from the big toe to the pinky toe in a round. This is a game-changer for those of you who tend to kick a lot of stuff on your hikes (we've all been there). But it's not just great for hiking as this toe section makes these boots a perfect option for a summertime work boot as well.
But what about ankle support? Don't worry, this product has got you covered there too. The molded heel counter provides excellent ankle support, while the unique cut permits comfortable kneeling when you need to get up close and personal with your work or hobby. And for those of you with wider feet, the Bridger comes in multiple widths, including truly wide options so that you can get the perfect fit.
Oboz Bridger is the perfect partner for those who suffer from overpronation, thanks to the exceptional protection and stability provided by their TPU chassis. This ingenious addition expertly controls any unwanted inward rolling of the foot during walks, minimizing the chances of pesky injuries and uncomfortable twinges.
3. Merrell Men's Moab 2 Vent Hiking Shoe
Merrell hiking boots for overpronation have a bellows tongue that is designed to keep debris out of the shoe. This is particularly important when hiking on rocky terrain where small stones and dirt can easily get inside your shoes. The bellows tongue is further padded, which adds an extra layer of comfort and protection against the tongue rubbing against your foot.
Besides that, it stands out with its impressive molded nylon arch shank. It efficiently aids foot pain sufferers by curbing the excessive inward rolling of the foot while walking or hiking. It in return comes in handy for those seeking additional arch support.
You will like its air cushion, so that you can now step into your adventure with confidence, knowing that every heel strike will be met with a soft, stable landing. This exceptional cushioning is crafted from the finest EVA foam, a featherweight material, yet robust enough to withstand any terrain.
Merrell Moab 2 boasts a Vibram TC5 outsole that is a savior for those who suffer from foot ailments. This outsole with a 5mm lug depth gives unparalleled traction and stability on uneven terrains, saving your arches from collapsing inward and causing supination. The 5mm lug depth is ingeniously designed to dig into the ground, ensuring a secure grip and preventing slipping or sliding, which can also aggravate overpronation.
4. Timberland Men's White Ledge Hiking Boots (Best in the Low budget)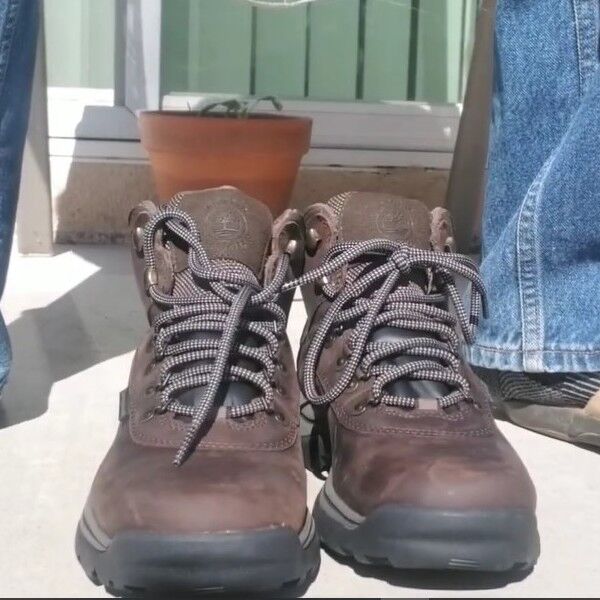 Timberland White Ledge comes up with an innovative solution for those who suffer from foot issues, a Compression-molded EVA foam midsole. This midsole is designed to deliver ample cushioning and support to the feet, which can help to alleviate the impact of walking on tough terrains such as rocky trails and uneven grounds.
Furthermore, its ReBOTL fabric lining is built to last and can easily withstand whatever obstacles Mother Nature can throw at it. And when it comes to comfort, this lining reigns supreme. It has the power to whisk away moisture from your feet, keeping them dry and happy through even the longest hikes or soggiest weather conditions.
We love that it is outfitted with a highly efficient gusseted tongue that connects to the upper part of the shoe, creating a formidable barrier against unwanted debris such as dirt, rocks, and sand. Plus, it brings an added layer of protection and support to the foot, keeping it snug and secure within the footwear. This, in turn, reduces the risk of twists, sprains, or other injuries that could put a damper on any outdoor excursion.
Of course, no hiking boots would be complete without a durable outsole. The White Ledge has a rubber outsole with multi-directional lugs that provide superior traction on a range of surfaces, making it a must-have for any outdoor enthusiast. With this feature, even those with overpronation can enjoy their hiking experience with less worry of slipping or falling when trekking on uneven or slippery terrain.
5. Salomon LC6383 Speedcross 5 Hiking Boots
Starting with the outsole, the Salomon Speedcross 5 has a Contragrip rubber outsole that delivers excellent traction on a variety of surfaces. The lugs are widely spaced, which helps to prevent mud and debris from getting stuck in them. Plus, the outsole is designed to provide a good grip on wet and slippery surfaces, which is essential for hikers who encounter wet conditions on the trail.
Moving up to the midsole, this unit imparts a sense of reassurance with its potent LT Muscle midsole that delivers a perfect blend of comfort and reinforcement. The midsole is intricately fashioned to absorb shock and provide an unwavering foundation for the foot, which is handy for individuals with overpronation tendencies.
Additionally, the midsole boasts a curvaceous rocker shape that gently nudges the foot into a natural stride, reducing weariness during extended hiking sessions.
Another reason why we believe that Salomon Speedcross 5 running shoes are best for overpronation is its resilient upper that blends abrasion-resistant synthetic and textile materials. They are designed to last and endure even the most challenging landscapes.
What's more, their upper showcases a Sensifit system that cocoons your foot in a snug and cozy embrace. This characteristic is especially crucial for hikers suffering from foot problems, as it stabilizes the foot and prevents excessive inward rolling.
Things to Consider When Buying the Hiking Boots for Overpronation
Hiking is both enjoyable and demanding, especially for your feet. If you overpronate, selecting the right hiking boots is crucial for support and stability. Here are key factors to keep in mind when purchasing hiking boots for this foot problem:
Comfortable Footbed
A comfortable footbed can help to provide support to the arches of your feet, helping to reduce overpronation and prevent injuries. Moreover, it can aid to absorb shock and reduce the impact of each step, making hiking more comfortable and less tiring.
There are several different types of footbeds that are suitable for those suffering from this issue. Some popular options include:
1. Orthotic footbeds
These footbeds are specially designed to provide support to the arches of your feet. They are often customizable to fit your specific foot shape.
2. Memory foam footbeds
The footbeds made of memory foam conform to your feet's shape, offering individualized support and padding. They are widely known for their comfort and can alleviate exhaustion while embarking on extended hikes.
3. Gel footbeds
These footbeds are equipped with gel inserts that effectively absorb shock and minimize impact, making them a suitable option for people with overpronation. Furthermore, they can alleviate pressure on your feet and legs, leading to reduced stress.
Shank
The shank is a piece of material that runs through the sole of the boot, providing support and stability to the foot. For those with overpronation, the shank can play a crucial role in preventing injuries and providing comfort during long hikes.
Here are a few varieties of shanks:
1. Nylon shanks
Nylon shanks are lightweight and flexible, making them a good choice for those with mild to moderate overpronation. They provide support and stability to the foot, while still allowing for a natural range of motion.
2. TPU shanks
The TPU shanks are a perfect pick for individuals struggling with moderate to severe overpronation, as they deliver a more robust and sturdy structure when compared to nylon shanks. The support and stability they provide to the foot are exceptional, and they can alleviate pain and discomfort, making them a go-to option for those seeking relief.
3. Three-Quarter-Length Shanks
Three-quarter-length shanks provide support from the heel to the ball of the foot but do not extend to the toes. These shanks are a good option for individuals who need some extra stability.
Outsole
When it comes to hiking over diverse terrains, the outsole is your best friend, providing the grip, support, and stability you need to conquer any challenge. For those suffering from overpronation, the outsole can be a lifesaver, offering critical support and stability to prevent any further injuries from occurring.
Following are some appropriate outsoles for this foot condition:
1. Vibram Outsoles
They are widely considered to be the gold standard in hiking boots. These outsoles are made of a special rubber compound that is both durable and flexible. They are designed to provide excellent traction on a variety of terrains, including wet and slippery surfaces.
2. Contagrip outsoles
Contagrip is a proprietary rubber compound that is designed to provide excellent traction on a variety of surfaces, including rocky terrain and wet surfaces. It has a unique lug pattern that enhances grip and stability while also providing a high level of cushioning and support.
3. Rubber outsoles
Rubber outsoles are a more common option and are found on many different types of hiking boots. They are the perfect combination of durability and affordability, providing excellent grip and traction. Though they are not as fancy as Vibram or Contagrip, they are still an exceptional option for hikers who overpronate.
Breathable Upper
Breathable uppers promote better ventilation and air circulation, which can eliminate or prevent moisture buildup inside the shoe. This can help reduce the risk of blisters, athlete's foot, and other foot-related issues.
Here are the top three upper materials that make the perfect fit for individuals struggling with overpronation:
1. Leather Uppers
Leather is a durable and supportive material that is ideal for those with overpronation. It provides a snug fit and molds to the shape of the foot, providing excellent support and stability. They are breathable and can keep the feet dry and comfortable during long hikes.
2. Synthetic Uppers
Synthetic materials such as nylon, polyester, and mesh are lightweight and breathable, making them perfect for hiking boots. They are durable and can withstand harsh conditions. Synthetic materials are often used in combination with leather to provide a balance of support and airflow.
3. Gore-Tex Uppers
For hiking in wet and cold weather, Gore-Tex is a perfect material that is both waterproof and breathable. It is a membrane that is typically incorporated into the upper of the shoe, delivering exceptional moisture protection while allowing air to circulate around the feet. Gore-Tex uppers are commonly paired with synthetic or leather materials to provide extra support and stability.
Final Verdict
In the end, we would say that, it is imperative to steer clear of hiking boots that fail to provide adequate arch support, possesses a feeble sole, or are excessively slim. These attributes hold the potential to exacerbate the overpronation syndrome and result in uneasiness or worse, harm.
After extensive product analysis, we've discovered that the Oboz Bridger Mid B-Dry is the ultimate option for overpronators. Its Granite Peak sole, fortified rubberized toe, and TPU chassis provide unparalleled protection against unwanted injuries and bothersome discomfort during prolonged hikes.
However, for those on a tighter budget, the Merrell Men's Moab 2 Vent is a fantastic alternative that doesn't compromise on quality. Equipped with a bellows tongue, nylon arch shank, and Vibram TC5 outsole, it's a godsend for those with foot afflictions.
FAQs
Are boots good for overpronation?
Boots can provide good support for overpronation, but it depends on the specific features of the footwear. Look for shoes with good arch support, a firm midsole, and a stable heel counter to help control excessive inward rolling of the foot. It's also essential to select boots that fit well and provide enough space for your feet to move comfortably.
Can wearing hiking boots with good arch support be helpful in addressing overpronation?
Yes, wearing hiking boots with proper arch support can effectively tackle overpronation by offering added stability and support to your feet. These shoes can prevent excessive inward rolling of the foot, ensuring a solid base and minimizing the chances of injuries. Nonetheless, it's vital to choose hiking footwear that caters to your foot type and ensures they fit correctly to maximize their efficacy in dealing with overpronation.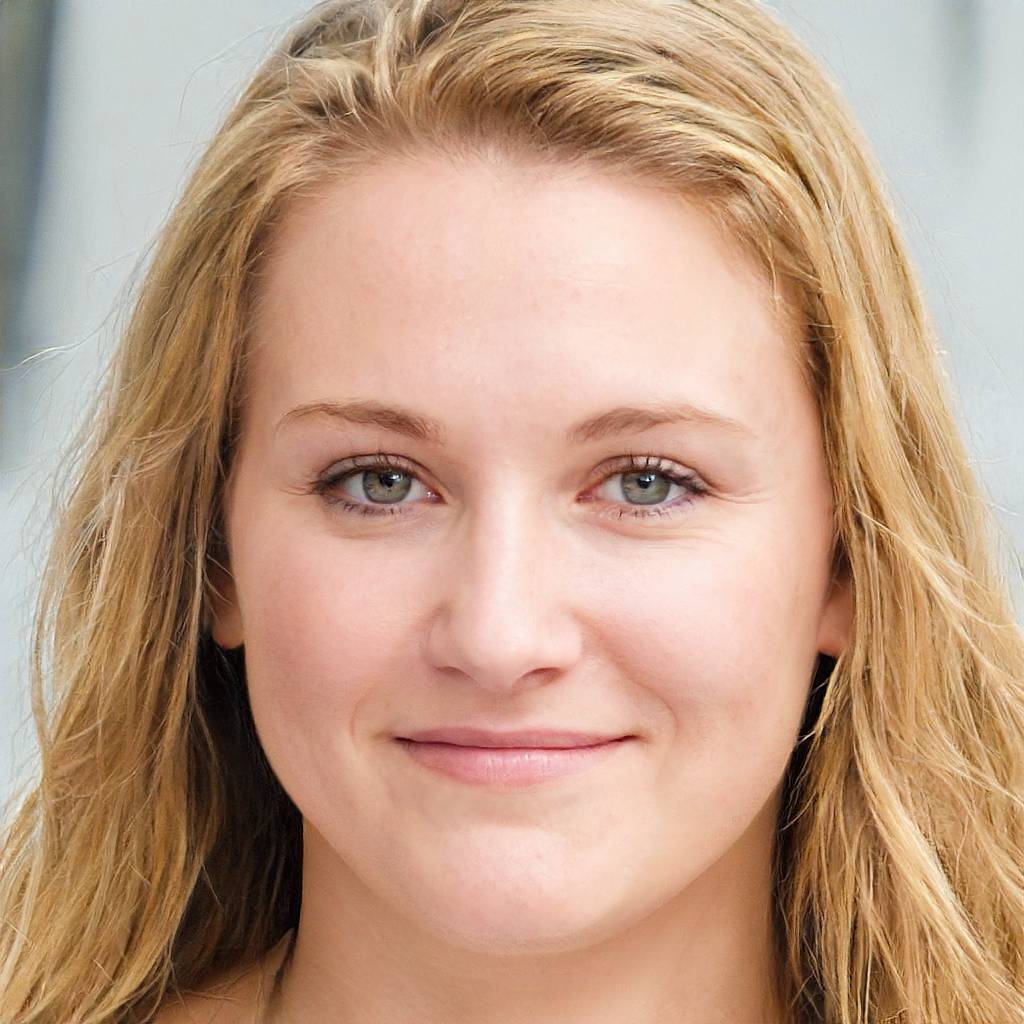 Sarah is the brains behind BootsNerd. Sarah Jaffe is a writer, editor, and boots lover based in Brooklyn, New York. She has done BA (Hons) in Footwear Design from De Montfort University, UK. She loves to write about boots and has a particular interest in vintage and sustainable fashion.