Last Updated on June 18, 2023 by Sarah Jaffe
It is essential to find the best hiking boots for children to guarantee convenience, reinforcement, and protection while engaging in outdoor pursuits. However, the query remains, which hiking boots are considered perfect for kids?
Well, the most suitable hiking boots for toddlers and juveniles should possess a robust sole with excellent traction, providing a comfortable fit that secures the foot in place. Plus, they must be crafted using long-lasting materials like leather or synthetic fabrics, which are both waterproof and breathable, ensuring dryness and comfort for the feet.
However, not all boots are created equal and the wrong footwear can be disastrous for your kid's feet. According to a study conducted by the American Podiatric Medical Association, poorly fitting shoes can cause foot and ankle problems in children, leading to long-term health issues. Therefore, it is essential to choose the right hiking boots for your child to prevent any potential foot problems.
List of the Best Kids Hiking Boots
1. Merrell Unisex-Child – Merrell Kids hiking boots
2. Deer Stags DREW – K – Waterproof Boys hiking boots
3. Mishansha – Best Budget-Friendly KidsHiking Boot
4. KEEN unisex 1023634 – Keen kid's hiking boots
5. Timberland Little TB010860 – Toddler hiking boot
Best Kids Hiking Boots – Our Top Picks!
Our team of podiatrists has researched and evaluated the top kids' hiking boots to compile this detailed list. Our goal is to equip you with reliable information based on our expert opinions and research findings, empowering you to make an informed decision when buying mountaineering shoes for your child.
1. Merrell MK262657 Hiking Boots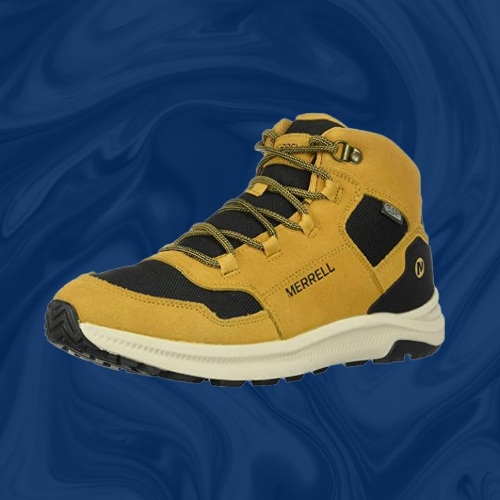 Merrell MK262657 has a unique blend of suede and breathable mesh in the upper, which enable them to endure any adventure while also providing unparalleled comfort. The suede offers robust support and protection, whereas the mesh allows a refreshing breeze to flow around your little one's feet, keeping them cool and comfortable even on the hottest days.
One thing we really like about this unit is the M Select GRIP outsole. It's made of non-marking rubber and has a high-traction design that provides excellent grip on a variety of terrains. Whether your child is hiking on rocky trails or muddy paths, they will keep them surefooted and confident.
Moreover, it is equipped with an EVA midsole which lends a lightweight structure to the boots, making it a breeze for kids to walk and hike for hours on end. Plus, this foam material enhances their every move by providing a cushioned and supportive foundation.
2. Deer Stags DREW-K Hiking Shoe (Editor's Choice)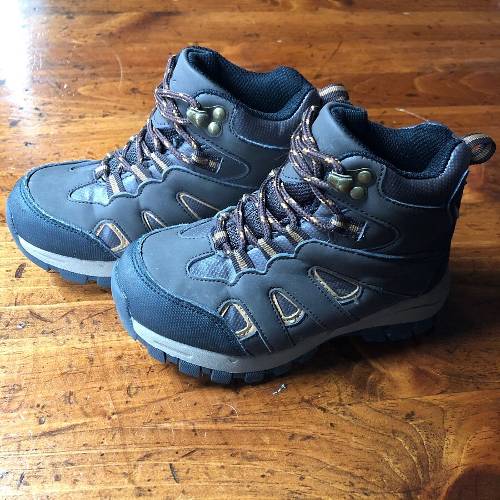 Deer Stags DREW – K boasts a Shaft measurement of around 4 inches from the arch which is a key factor in ensuring a snug fit for your little adventurer. This measurement determines the height of the boot from the arch of the foot to the very top, guaranteeing essential support and protection for their ankles and lower legs during all sorts of outdoor escapades.
We love that it comes with a mighty thermoplastic rubber (TPR) outsole that brings a multitude of benefits to young adventurers. Firstly, it provides a steadfast grip on various terrains, be it rocky, muddy, or slippery surfaces, thereby reducing the risk of any missteps or tumbles. Secondly, TPR is a tough and tenacious material, capable of withstanding the rough and tumble of hiking trails, thus making them a wise and economical investment.
Furthermore, it consists of a robust upper, crafted from the formidable duo of ballistic nylon and simulated leather. The ballistic nylon material is a high-strength, tear-resistant synthetic fabric that can withstand the most challenging terrains and weather conditions. Meanwhile, the simulated leather gives the same luxe look and feel as genuine leather but without the hefty price tag and maintenance demands.
Deer Stags DREW – K are elevated with the inclusion of a Tight Mesh Fabric sock lining. This ingenious addition acts as a shield against the ravages of moisture by providing a breathable layer that keeps the feet cool, dry, and refreshed. Further, it acts as a preventative measure against blistering and chafing by minimizing the friction between the foot and the boot.
3. Mishansha Unisex-child Hiking Boots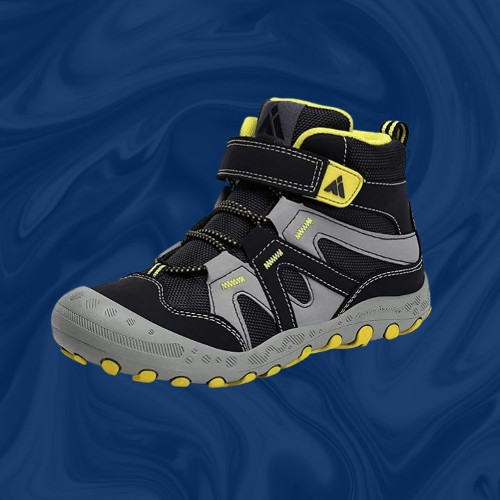 Mishansha Unisex-child features a Hook and loop closure, which offers a convenient and effortless way for children to wear and remove their boots. Unlike laces, the closure system saves them from the hassle of struggling with knots and bows. Moreover, it guarantees a snug and cozy fit, preventing any slippage or uneasiness during hiking expeditions.
Now, let's talk about fit. These shoes come in a variety of sizes, ensuring that you can find the perfect fit for your child. And with a roomy toe box and a comfortable insole, these boots provide plenty of space for growing feet while still offering the support and stability needed for hiking.
But what really sets the Mishansha apart is their innovative waterproofing technology. They are designed with a waterproof membrane that prevents moisture from entering the boots, keeping your child's feet dry even in wet conditions. Plus, the membrane is breathable, allowing moisture to escape and preventing sweat from building up inside the boot.
4. KEEN 1023634 Targhee Sport Hiking Shoe
KEEN 1023634 Targhee Sport can benefit from PFC-free construction, which minimizes the environmental impact of the manufacturing process. PFCs, harmful chemicals frequently found in waterproofing treatments, can have adverse, long-term effects on both the environment and human health.
By incorporating a multi-directional lug pattern, this product delivers superior grip and traction on a variety of terrains. This innovative design permits the lugs to be placed in varying directions, providing enhanced hold and stability when navigating uneven surfaces during uphill or downhill climbs. Additionally, the pattern greatly reduces the risk of slips and falls, instilling greater confidence in children and ensuring safer hiking experiences.
Besides that, its PU midsole provides superb cushioning and shock absorption. With this characteristic, the footwear can offer enhanced comfort and support, making them perfect for extended hikes and outdoor pursuits. Plus, the midsole can provide stability and prevent foot exhaustion, leading to improved performance and protection for young adventurers.
Another great thing about KEEN 1023634 is that they are designed with highly efficient mesh lining to give excellent air ventilation and breathability, making them perfect for hot and humid weather. The mesh lining enhances air circulation, keeping the feet cool and dry, thus preventing moisture buildup and bacterial growth.
5. Timberland TB010860 Hiking Boots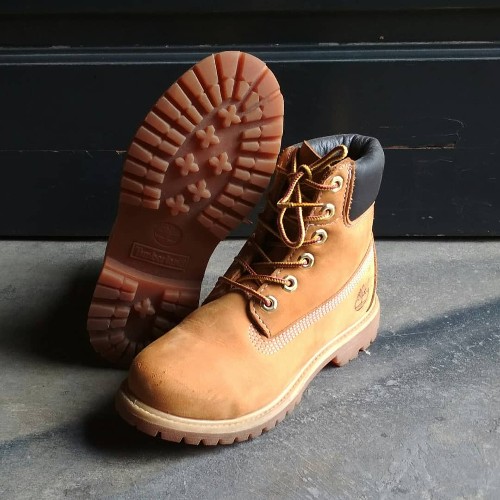 Timberland TB010860 boasts a standout characteristic: its moisture-wicking textile lining. This impressive thing is a game-changer for any outdoor excursion, as it expertly maintains dryness and comfort even during long periods of physical exertion. Whether your little adventurer is trekking through damp terrain or breaking a sweat from all the action, this material effortlessly keeps their feet dry and minimizes the chance of pesky skin irritations or itching.
Next up, we have the puffed padded collar, which adds additional suppleness and support for the ankle. This attribute is especially important for toddlers who are still growing and need extra support for their developing joints. The collar assists to prevent rubbing and chafing, which can be painful and distracting on long hikes.
As we venture forward, let us not overlook its rust-resistant lacing hardware, a true gem for parents seeking to secure their child's trekking dreams for years to come. This ingenious mechanism guarantees that the laces won't succumb to rust or corrosion, an issue that plagues many other hiking boots. This means you can trust that your youngster's boots will stay in tip-top shape, weathering countless encounters with water and the elements.
Timberland TB010860 is equipped with a top-notch upper crafted from premium leather, sourced from an LWG Silver-rated tannery. Parents with an eco-conscious mindset can rest easy knowing that this leather has been responsibly processed, leaving a minimal footprint on our planet.
And the benefits don't end there as the use of top-grade leather guarantees a robust and enduring pair of boots that can withstand even the most demanding wear and tear.
Things to Consider When Buying Kids' Hiking Boots
For safe and comfortable hiking with kids, having the right gear is a must. And when it comes to gear, good hiking boots top the list. Here are some key factors to keep in mind when shopping for the perfect pair for your little adventurers.
Arch support
Arch support is crucial for any hiker, especially children, as it helps to distribute weight evenly across the foot and prevent injuries. It ensures that the foot remains stable and secure, providing a solid foundation for the entire body.
Without proper foot support in trekking boots, children are at risk of developing a variety of foot-related problems, such as plantar fasciitis, heel spurs, and shin splints.
There are several different types of arch supports that are suitable for hiking boots, depending on the child's foot structure and specific needs. Some of the most common include:
1. Custom orthotics: These are specially designed inserts that are tailored to fit the toddler's foot shape and provide personalized arch support. It can be expensive, but they deliver the most comprehensive support and are ideal for children with severe foot conditions.
2. Semi-rigid arch supports: These come in a ready-to-wear form and give a moderate level of arch support for most foot types. These inserts are crafted from a range of materials such as foam, gel, or plastic, ensuring maximum comfort and durability.
3. Arch wraps: Another option is the arch wrap, an elastic band that hugs the arch of the foot, offering targeted support exactly where it's needed. Arch wraps are particularly useful for juveniles who require additional support in specific areas of their feet.
Upper Material
The upper material is part of the shoe that covers the foot and keeps it secure. It is essential to choose one that is durable, breathable, and comfortable for the little one. This is because these boots will be subjected to different terrains and weather conditions, and this thing will play a significant role in providing protection and support for the child's foot.
Here are some top-notch upper options:
1. Synthetic Materials: Synthetic upper surfaces are lightweight, durable, and breathable. They are also easy to clean and maintain, making them ideal for kids' hiking boots. Some of the popular synthetic substances used in these types of footwear include nylon, polyester, and mesh.
2. Leather: Leather, with its resilience and ability to repel water, is a sought-after material for trekking purposes. Not only does it breathe well, but it also delivers exceptional support and safeguarding for your feet. However, leather can be heavy and may require more maintenance compared to other materials.
3. Gore-Tex: Hiking boots frequently use Gore-Tex, a membrane that is both waterproof and breathable. It delivers exceptional defense against water and moisture while ensuring adequate ventilation. However, shoes that incorporate Gore-Tex tend to be more costly compared to those that do not.
4. Mesh: Mesh is a type of material that is commonly utilized in hiking shoes due to its lightweight and breathable nature. It allows for adequate ventilation, ensuring that the feet remain cool and dry. Nevertheless, when compared to leather or synthetic materials, the mesh is less sturdy and water-resistant.
Outsole
The performance and safety of boots can be significantly influenced by the outsole's type and quality. One of the critical factors of an excellent outsole is the ability to offer ample traction and grip on various surfaces, including wet, slippery, or rugged terrain. This is particularly crucial for kids who frequently explore diverse types of terrains during their hiking expeditions.
Several varieties of outsoles are appropriate for kids' hiking boots, such as:
1. Rubber Outsole: This is the most common type of outsole used in hiking boots used by toddlers. It provides excellent traction and grip on different surfaces. In addition to that, it is durable and can withstand wear and tear.
2. Vibram Outsole: Vibram, a top-quality rubber material delivers exceptional performance in terms of abrasion resistance, durability, and flexibility across diverse terrains. It is designed with deep lugs and offers outstanding grip and stability on rocky surfaces.
3. Thermoplastic rubber (TPR) Outsole: TPR outsoles are lightweight and provide outstanding adhesion on different surfaces, including wet and steep surfaces. It also provides good support and stability to youngsters' feet, ensuring their safety and comfort during long hikes.
Midsole
A well-designed midsole can offer several advantages, one of which is reducing foot fatigue. Hiking can be challenging, especially for kids who are not accustomed to covering long distances on rough terrain.
With a properly padded midsole, the shock of each step is absorbed, and the impact is minimized, enabling children to hike for extended periods without feeling any discomfort or pain.
When it comes to choosing the right midsole for this footwear, there are a few different options available:
1. EVA Midsole: The EVA midsole is a highly pliable and weightless material that provides both comfort and cushioning. Its shock-absorbing quality reduces the impact on the feet and joints. It is critical in children's hiking boots since it curbs exhaustion and permits kids to trek long distances without encountering any uneasiness.
2. Polyurethane (PU) Midsole: PU is a durable and long-lasting material that provides support and stability. It is water-resistant, so it is a great option for trekking in wet conditions. Moreover, it provides the necessary support for their growing feet, ensuring that they are protected from injury.
3. TPU Midsole: They are a relatively new material that is becoming increasingly popular in hiking boots for kids. They provide all the benefits of traditional EVA and PU midsoles but with added durability and support. This enables them to be used for rugged terrains and long hikes.
4. Steel Shank Midsole: For the adventurous young hikers out there, steel shank midsoles are the ultimate support system. Not only do they offer unparalleled stability, but they're solidly built to last and shield delicate feet from jagged rocks and other prickly hazards.
Fastening System
An exceptional fastening mechanism is pivotal to guarantee that your little adventurer's boots remain steadfast on their feet, preventing the dreaded discomfort and potential slip-offs while venturing through rugged landscapes. Particularly for kids who are still mastering their equilibrium and coordination, and learning to tread on unpredictable surfaces, the right fastening system is of utmost importance.
Following are some of the most appropriate fastening mechanisms for these shoes:
1. Lace-up Closure: The timeless lace-up system is an unwavering technique for locking down hiking boots. Not only does it provide a tailored fit, but it specifically caters to the unique size and shape of each little adventurer's foot. With growing feet, the ability to make modifications on the fly is a game-changer, and this trusted method delivers just that.
2. Hook-and-loop: The innovative hook-and-loop closure mechanism is a breeze to operate, granting children the ability to don and doff their boots in a jiffy, without grappling with traditional laces. Furthermore, it is customizable, giving kids the freedom to alter the tension of their boots to suit their personal preferences and enjoy a snug, cozy fit.
3. Buckle closure: For older kids who require a firmly secured and stable fit, the buckle closure system is a fantastic option. This system features an adaptable strap, enabling a tailored fit that averts the boots from slipping or shifting while hiking. Additionally, it is user-friendly and can be effortlessly adjusted on the move.
Conclusion
In the end, we would like to advise you that don't buy hiking boots for your child that has too much insulation or padding, as they can cause overheating and discomfort. Furthermore, steer clear of shoes with slippery soles or poor traction, as this can lead to slips and falls on uneven terrain.
This article highlights various products, and after careful consideration, the Deer Stags DREW – K stands out as the best kids' hiking boots. It boasts a thermoplastic rubber (TPR) outsole, ballistic nylon, simulated leather upper, and a Mesh Fabric sock lining that guarantees dry and cool feet throughout the day.
However, if you are looking for a more affordable option, then the Mishansha Unisex-child is an excellent choice. It has a Hook and loop closure, top-quality rubber outsole, and a waterproof membrane that avoids moisture from seeping into the boots.
FAQs
Can kids hike in tennis shoes and sneakers? 
Yes, kids can hike in tennis shoes and sneakers. However, it is recommended to wear shoes with good traction and support to prevent slipping and injury. Hiking shoes or boots are the best options, but for shorter and easier hikes, tennis shoes and sneakers can be used as well. It is important to check the trail conditions and choose appropriate footwear accordingly.
Should you size up hiking shoes for kids?
Yes, you should always size up hiking shoes for kids. Children's feet grow very quickly, and hiking shoes that fit well one year may be too small the next. It's essential to make sure that children's mountaineering footwear has enough room for their feet to grow and breathe comfortably during long hikes. It's recommended to measure your child's feet before purchasing new hiking shoes to ensure the right size.
How long will kids' hiking shoes last?
The lifespan of kids' hiking shoes can vary depending on various factors such as the quality of the shoe, frequency of use, and the intensity of the activity. On average, a pair of well-made and properly maintained pair can last for approximately 6 to 12 months or 400 miles to 600 miles. However, if the footwear is used frequently or for intense activities, it may wear out sooner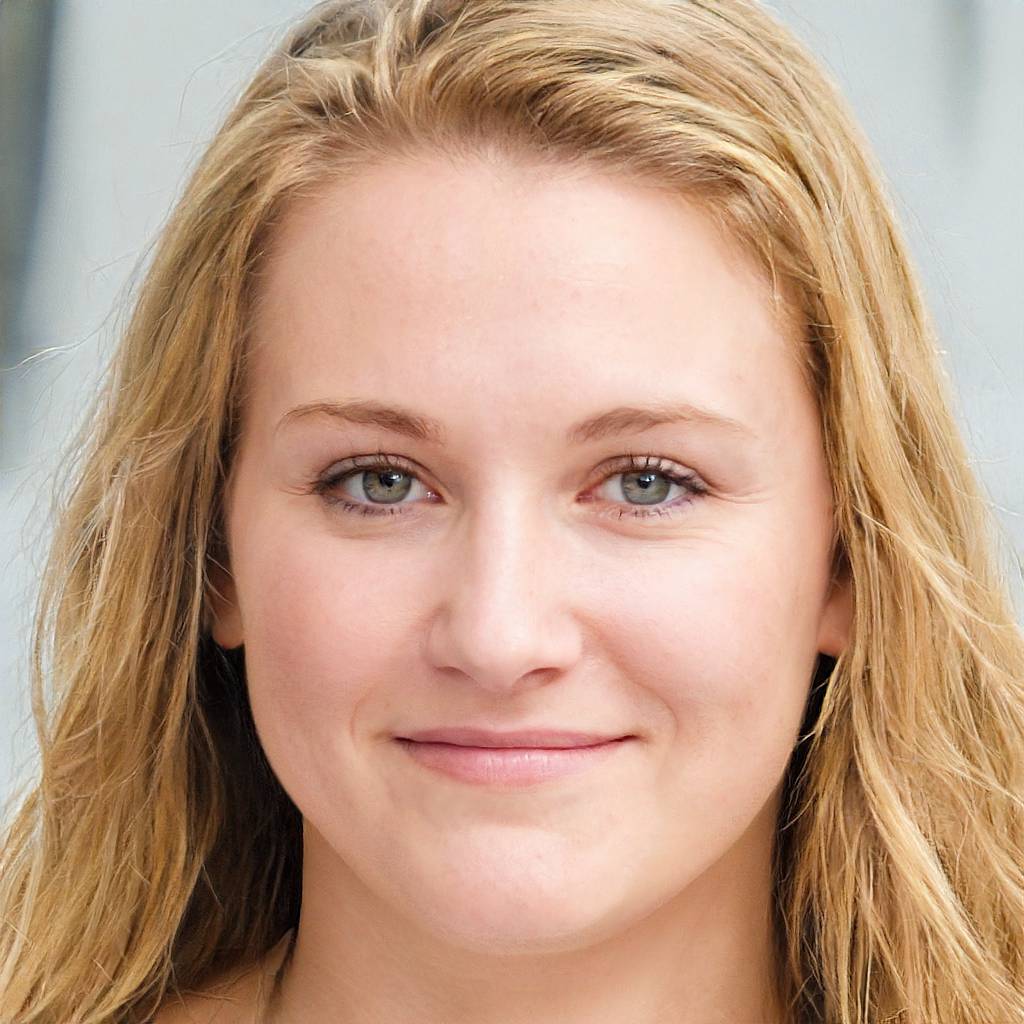 Sarah is the brains behind BootsNerd. Sarah Jaffe is a writer, editor, and boots lover based in Brooklyn, New York. She has done BA (Hons) in Footwear Design from De Montfort University, UK. She loves to write about boots and has a particular interest in vintage and sustainable fashion.