Are you suffering from the intense pain of a plantar plate tear? If you're a runner, a dancer, or just someone who likes to stay active, this can be a serious setback. But don't worry as there's hope. The right pair of shoes can make all the difference.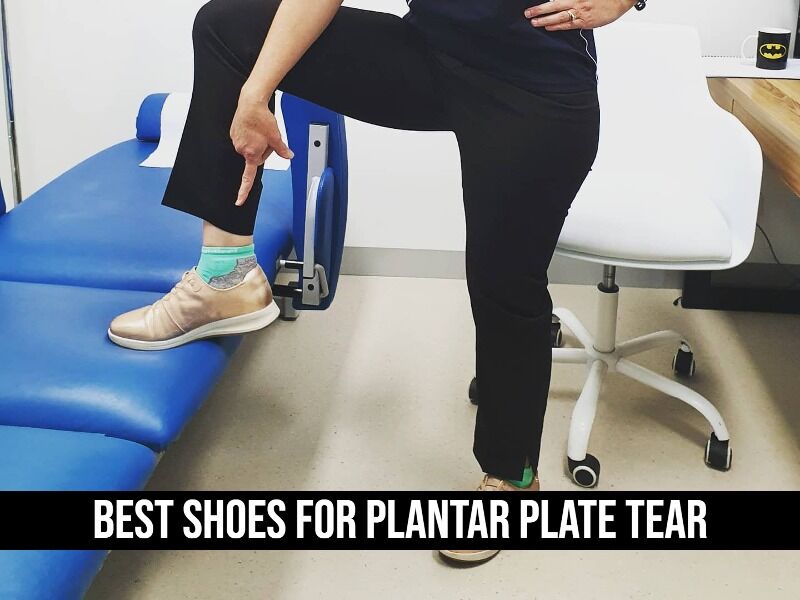 You may be wondering now what type of footwear is the right pair for a Plantar Plate Tear. The American Orthopaedic Foot and Ankle Society (AOFAS) suggests wearing wide, deeper-toe box shoes to overcome this foot problem. They are also recommended stiff-soled boots (shoes that don't bend at the toe) for additional support.
Unfortunately, not all boots are suitable for plantar plate tears. The wrong footwear choice can exacerbate the injury and cause further pain, inflammation, and discomfort. Shoes that are too tight, too loose, or lack arch support can all be detrimental to your recovery.
So, take your time when selecting this product. This is one decision you won't want to make randomly.
List of the Best Shoes For Plantar Plate Tear
1. Skechers Men's GOrun 220034-GYNV – Walking boot for plantar plate tear
2. ASICS Gel-Nimbus 24 – Best Running Shoes for Plantar Plate Tear
3. New Balance WMORBK4 X More V4 – Rocker bottom shoes for plantar plate tear
4. Hoka One 1119393-BBLC Men's Clifton 8 – Hoka shoes for plantar plate tear
5. Chaco JCH107424 Women's Fields Chelsea – Best Casual Boots for plantar plate tear
Best Shoes For Plantar Plate Tear – A Comprehensive Evaluation by Our Expert Team
Our dedicated team of experts, consisting of shoe quality professionals and testing specialists, has rigorously evaluated and reviewed the best shoes for plantar plate tear. We recognize the importance of comfort, support, and stability for individuals suffering from this condition, and our goal is to help you find the perfect pair of shoes to aid in your recovery and prevent further injury.
The shoes were tested for their ability to provide proper arch support, cushioning, stability, and shock absorption – all crucial factors in alleviating pain and discomfort associated with plantar plate tears.
So, let's get started and find the perfect footwear for you!
1. Skechers Men's GOrun 220034-GYNV Walking Shoes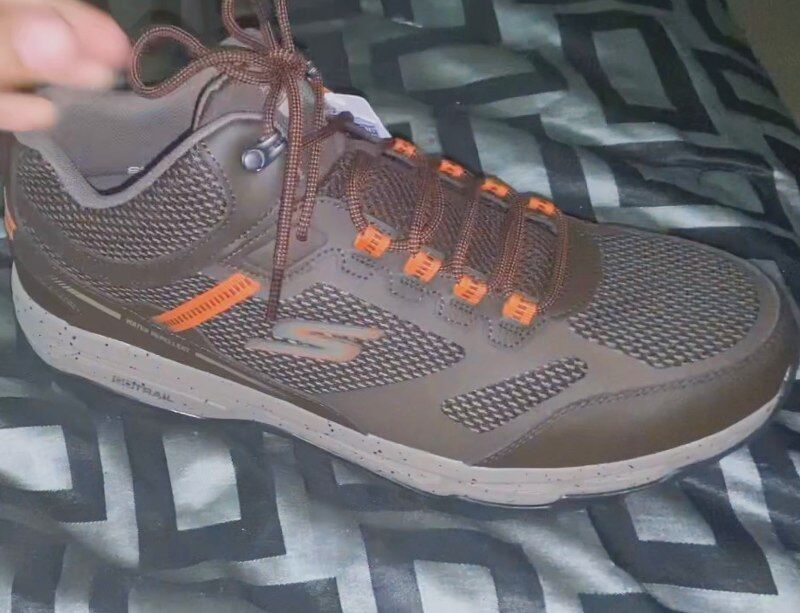 For starters, Skechers 220034-GYNV has an air-cooled goga-mat insole that molds to the shape of your foot. This means that every time you slip them on, they're custom-fitted to your unique foot shape, which can give some serious comfort and support. Plus, it helps distribute your weight more evenly, which can take some pressure off of your plantar plate and other sensitive areas.
But the real star of the show here is the midsole. This unit uses a technology called Ultra Go, which is a lightweight, responsive foam that provides exceptional cushioning and support. It is designed to absorb shock and impact, which can significantly minimize the strain on your feet and prevent further injury.
Moreover, its outsole is made of a grippy rubber material that gives reliable traction on a variety of surfaces. The toe area of the outsole is also designed to be flexible, which promotes natural movement and aids to lessen the strain on the affected area.
2. ASICS Gel-Nimbus 24 Running Shoes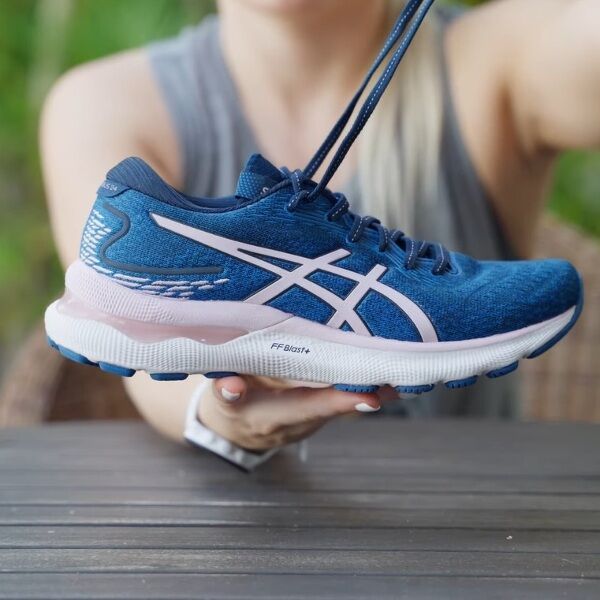 ASICS Gel-Nimbus 24 boasts a redesigned midsole made with FF Blast Plus foam, which is even lighter and softer than the midsole featured in previous versions of the Nimbus. This foam creates lightweight cushioning with smooth transitions and propulsive toe-offs, giving you an ultra-smooth ride with just the right amount of responsiveness.
We love that it has a luxuriously soft and cushiony mesh upper that embraces your foot, making it easier to keep it in place and minimize motion while running. This can take the stress off the plantar plate, giving you the support you need to hit the road.
ASICS Gel-Nimbus 24 delivers the ultimate in durability with AHAR Plus rubber on the outsole. Its outer edges boast a resilient heel plug rubber to mitigate deter wear and tear, so you can enjoy a longer-lasting running shoe that won't need frequent replacements.
3. New Balance WMORBK4 V4 Rocker Bottom Shoes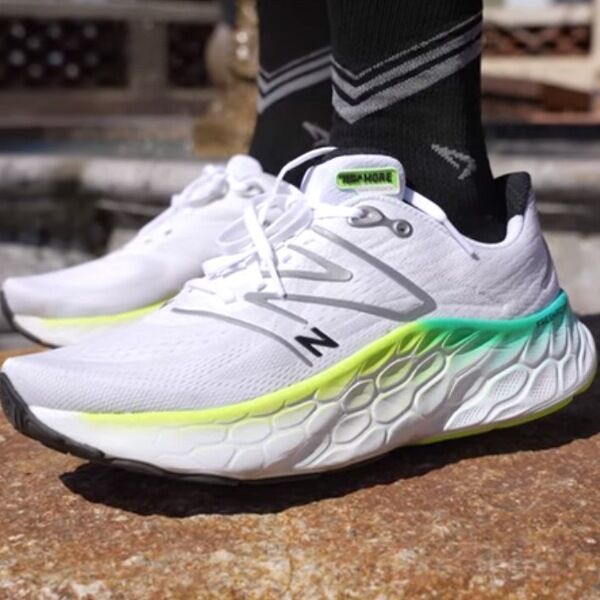 New Balance WMORBK4 V4 is outfitted with a rocker bottom design that makes walking and running an effortless, natural stride. If you have ever experienced the pain and frustration of plantar plate tears, you can appreciate the relief this feature provides. It serves to relieve the stress on the plantar plate to make your strides comfortable and reduce the pain.
In addition to that, its outsole is made of a durable rubber material that provides excellent traction and grip on a variety of surfaces. Whether you're running on a treadmill or hitting the trails, you can be sure that these shoes will keep you steady and secure.
One of the standout features of the New Balance WMORBK4 is its cushioning. It is made with a full-length Fresh Foam X midsole that delivers exceptional shock absorption, reducing the impact on your feet when you walk or run. This is crucial for individuals with plantar plate tears, as the added cushioning helps to alleviate pain and discomfort.
4. Hoka One 1119393-BBLC Men's Clifton 8 Shoes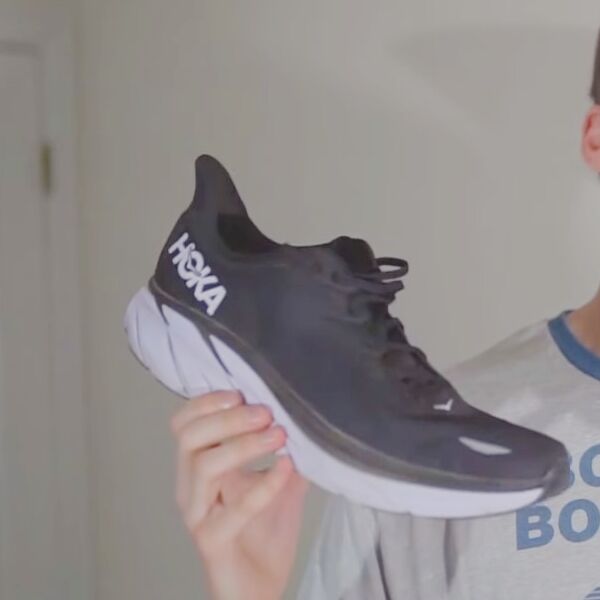 Hoka One 1119393-BBLC is manufactured with an EVA midsole, that absorbs the shock and impact of your feet hitting the ground. It also takes the strain and pressure off the plantar plate and reduces the risk of further injury or tearing. Now you can experience the comfort and protection you need for your feet and enjoy the freedom of movement you deserve.
Furthermore, the upper of this product is crafted from a breathable mesh material, making it perfect for those with feet that tend to perspire (including me!). This mesh also allows for a certain degree of flexibility, which is ideal for those with plantar plate tears as it permits the foot to move naturally without any obstacles.
Besides that, we appreciate the fact that these boots come in half sizes, as finding the perfect fit can be a challenge when dealing with foot injuries. The laces are also adjustable, which allows for a more customized fit.
5. Chaco JCH107424 Women's Fields Chelsea Casual Boots
Chaco JCH107424 Casual Boots are equipped with a 3-inch heel to provide optimum support for the heel and arch of the foot. It helps to maintain the foot in a neutral position, taking the strain off the plantar plate. This in return reduces the incidence of plate tears and other injuries caused by excessive pressure on the area.
One of the standout features of these shoes is the removable LUVSEAT foam footbed. This footbed is podiatric-approved and provides both arch support and a cup sole, which is excellent for those suffering from plantar plate tears.
Now, let's talk about the outsole. The non-marking rubber outsole is slip-resistant, perfect for those with plantar plate tears in need of extra grip. And with deep treads, you'll be able to stay on your feet even in the slipperiest of conditions.
Chaco JCH107424 Casual Boots boast a full-grain, waterproof leather upper, offering a breathable, sturdy, and water-resistant barrier. These uppers are crafted from highly durable leather, which can withstand the test of time and keep your feet safe from any tears or punctures related to plantar plate tears. Furthermore, the waterproof feature ensures your feet stay dry even during wet conditions.
Factors to Consider When Buying Shoes For Plantar Plate Tear
Finding the perfect pair of shoes to prevent plantar plate tears can be quite a challenge. From the type of activity and Firm Midsole Foam to breathability, there are many factors that go into selecting the right footwear. To make things easier, here are some key points to consider when looking for shoes that help prevent plantar plate tears:
1. Type of Activity
As far as purchasing shoes to help manage Plantar Plate tears, it is important to consider the type of activity the person will be engaging in. Different activities require different levels of cushioning, stability, and support, which makes it important to consider what type of shoe is best suited for the activity.
For walking, shoes with ample cushioning, stability, and support are best for people with Plantar Plate Tears. Those with extra cushioning in the midsole and heel are ideal for walking, as they will absorb the shock of each step to help reduce stress on the feet.
When running, it is essential to have footwear with a high arch support and a deep heel counter. The midsole should be crafted from a material that provides padding, stability, and shock absorption. Additionally, the outsole should be constructed from a durable material such as rubber that grants reliable traction on all surfaces.
Moreover, if you're engaging in activities like hiking or playing sports, it's essential to choose a shoe with good breathability and rebound properties to help prevent injuries.
2. Firm Midsole Foam
The midsole foam of the shoe acts as a cushion and support for your foot, relieving the tension on the plantar plate and relieving the painful tear. Not only does this enable you to stay comfortable, but it also serves to prevent further harm.
For those dealing with a plantar plate tear, there are several midsole materials that can help: EVA foam, polyurethane, and Poron foam. EVA is lightweight and flexible, making it great for absorbing shocks.
If more support is needed, try polyurethane foam, which is both supportive and long-lasting. Poron foam is also an excellent cozy choice; highly resilient and offering superior cushioning, it can help reduce pain and discomfort, as well as help prevent further damage.
3. Proper Heel Cup
Heel cups are designed to provide a cushion for the feet, shielding them from the pain and harm that can be inflicted by the force of the heel hitting the ground. This is especially beneficial for those dealing with plantar plate tears, who are likely to experience heightened levels of discomfort without a heel cup.
In the case of finding relief from Plantar Plate Tears, there are several heel cup solutions available. Gel heel cups provide a hug for your heel, giving it softening, shock absorption, and support it needs to carry you throughout the day. Crafted with a soft gel material to fit the shape of your heel, these cups provide good protection to help you take a step toward relief from pain.
Foam heel cups are made of a dense foam material that provides extra support and cushioning to the heel. While the orthopedic heel cups are like a fortress, providing the strongest shield of support and stability to your heel and plantar plate. Enhanced with reinforced plastic and an insole designed for maximum cushioning, you can trust these cups to keep your feet feeling secure, no matter the terrain.
3. Breathability
Breathability aids to stop heat and moisture build-up, which can cause skin irritation and even blisters. It also works to minimize the amount of sweat that accumulates inside the shoe and the smell that comes with it.
Depending on the activity level of the person, the type of respirability may vary. For the more active individual, a shoe with higher air permeability is recommended, while those who don't take part in such activities may not require as much.
To find the right breathability, some of the options for plantar plate tears include:
1. Mesh inserts – mesh inserts are designed to assist in keeping the foot cool by providing ventilation and permitting air to pass through the shoe.
2. Leather uppers – they are more breathable than synthetic materials and are often used to help maintain feet drier.
3. Breathable liners – breathable liners are often used to ensure that moisture can escape the shoe and thus prevent blisters.
4. Vented soles – they are designed to allow air to circulate around the foot, guaranteeing it is cool and dry.
5. Perforated leather – perforated leather is a type of leather that has small holes that facilitate air to pass through, providing increased breathability.
Final Verdict
When it comes to preventing Plantar Plate Tears, the right kind of shoe can be a lifesaver. The perfect combination of support, cushioning, stability, and flexibility can make all the difference. Shoes that are too stiff can cause the foot to overwork, while shoes that are too soft can provide inadequate support and cushioning.
We hope that this article has provided you with the insight you need to make the perfect selection of shoes for plantar plate tears. Whether you're after walking, running, rocker bottom, or casual shoes for everyday use, you're sure to find what you're looking for.
And always remember! With the appropriate footwear, you'll be able to take one step closer to a pain-free foot.
FAQs
How long do you have to be in the boot for a plantar plate tear?
The amount of time you will need to be in a boot for a plantar plate tear will depend on the severity of the injury and the type of treatment that is chosen. Generally speaking, a patient can expect to be in a boot for 4-6 weeks after the initial injury. This is to allow the tear to heal and to help provide support and stability while walking.
Are flat shoes good for plantar plate tears?
Flat shoes are not ideal for treating a plantar plate tear. This is because they can put additional stress on the plantar plate, making the injury worse and delaying healing. It is best to wear shoes with a slightly elevated heel, like a running shoe, to reduce the strain on the plantar plate and aid in healing.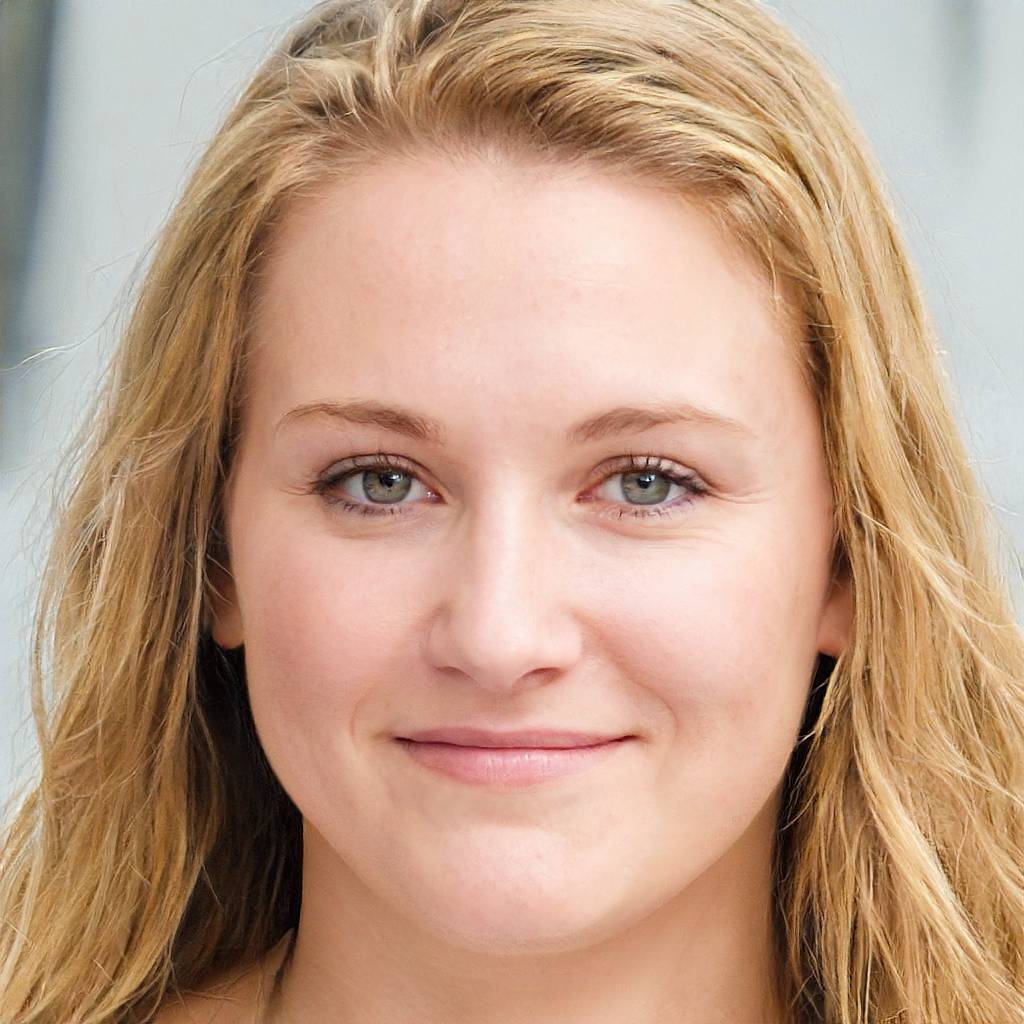 Sarah is the brains behind BootsNerd. Sarah Jaffe is a writer, editor, and boots lover based in Brooklyn, New York. She has done BA (Hons) in Footwear Design from De Montfort University, UK. She loves to write about boots and has a particular interest in vintage and sustainable fashion.