Last Updated on May 21, 2023 by Sarah Jaffe
Have you got tired of hiking boots that fall apart before you can even summit your first peak? Do you dread the thought of blisters and sore feet ruining your outdoor adventure? Fear not, because we have found the holy grail of hiking footwear: The best Vasque hiking boots.
These shoes are not your average hiking footwear. They feature durable leather and synthetic uppers, waterproof and breathable Goretex membranes, and sturdy Vibram outsoles with superior traction. Plus they have ergonomic footbeds with cushioned midsoles that absorb shock and reduce fatigue.
Despite this, as you set out on a quest for the perfect pair of Vasque hiking boots, it's vital to exercise caution. A careless decision can land you in a world of pain, from pesky blisters to downright dangerous slips and injuries.
That's why it's important to make an informed decision when it comes to selecting the right trekking footwear for your needs.
Is Vasque a good hiking boot?
Yes, Vasque is a good hiking boot brand that offers a wide range of high-quality and durable boots for various hiking needs. Vasque boots are known for their excellent fit, comfortable support, and outstanding traction on a variety of terrains.
They use quality materials and advanced technologies such as Gore-Tex and Vibram soles to provide maximum protection and comfort to hikers. Whether you are a weekend warrior or a serious outdoor enthusiast, these shoes are a reliable choice for your next hiking adventure.
List of the Best Vasque Hiking Boots
1. Vasque Talus Xt Mid GTX
2. Vasque Talus at Ud Mid
3. Vasque Breeze at-mid GTX
4. Vasque St. Elias Fg GTX
5. Vasque Men's Breeze
Best Vasque Hiking Boots – Top Picks!
We've done the research for you and have compiled a list of the best Vasque hiking boots that will have you trekking through rugged terrain with ease. Whether you're a seasoned hiker or just starting out, these shoes are sure to provide the support, comfort, and durability you need to conquer any trail.
So let's get started!
1. Vasque St. Elias Hiking Boot (Editor's Choice)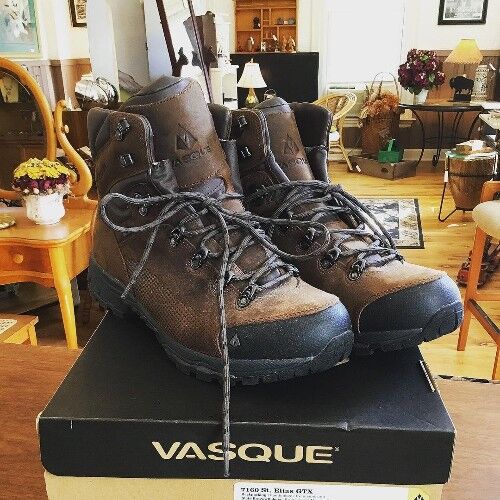 Vasque St. Elias is outfitted with a Gore-Tex membrane that keeps your feet dry even in wet conditions, and it's breathable enough that your feet won't get sweaty and uncomfortable. This is a must-have feature for anyone who spends a lot of time in the great outdoors, and these shoes deliver in spades.
One of the best things about this unit is the Vasque Exclusive Vibram outsole. This is among the best-known names in the business and for good reason. It is made from a high-traction rubber compound that provides excellent grip on wet or slippery surfaces. Plus, it's designed with a lugged pattern that helps to shed mud and debris, so you won't get bogged down when you're trekking through muddy or rocky terrain.
Furthermore, it has a remarkable 2.2mm Full-Grain Leather upper that's simply outstanding. This top-of-the-line leather is renowned for its remarkable durability and strength, making it an ideal choice for prolonged use in harsh outdoor conditions.
In addition to its robustness, the leather upper delivers exceptional foot protection against jagged rocks, prickly branches, and other sharp impediments that hikers commonly encounter.
Vasque St. Elias boasts a high-quality midsole that is crafted with a formidable duo of EVA and TPU shank. The EVA foam lends a tender hand by providing cushioning and support, ensuring that your feet are wrapped in comfort even during extended hikes. The TPU shank plays its part by providing stability, keeping your feet from veering off course on rough and unpredictable terrain.
Further, the TPU shank works to distribute your weight evenly across the sole, which can help to reduce fatigue and elevate your overall hiking performance.
2. Vasque Women's Talus Xt Mid GTX Hiking boots (Best in the low budget)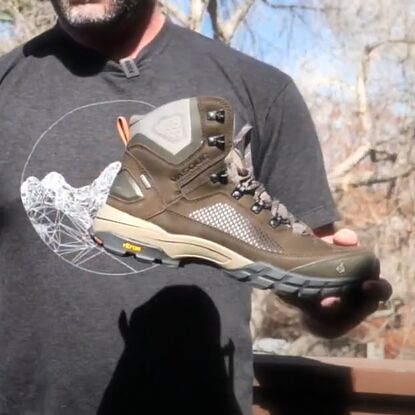 Vasque Talus Xt Mid is crafted with a combination of leather and mesh to withstand the wear and tear of rough terrains. The two-millimeter-thick leather provides sturdiness to the boot, protecting it from showing any damage. Meanwhile, the mesh upper permits air to flow through, keeping your feet cool and dry even during long hikes.
We love that it has a Vibram outsole that delivers exceptional traction on both wet and dry surfaces. With the Megagrip Compound technology, you can tackle even the rockiest and most uneven trails with confidence, as it provides a deep and superior grip that prevents slipping and sliding.
Moreover, it uses Gore-tex material (GTX) in its construction. Gore-tex is a breathable, waterproof membrane that prevents water from seeping into your boots while still allowing sweat to escape. This means that your feet will stay dry and comfortable in all types of weather conditions, whether you're trudging through mud or hiking in a rainstorm.
Vasque Talus is equipped with a Molded Polyurethane midsole that is a shock-absorbing master, reducing fatigue and providing a comfortable hiking journey. It's built to last and can handle the rough and tumble of challenging trails without breaking a sweat.
Plus, the PU midsole works hand-in-hand with the shoe design to provide stability to your feet, keeping them firmly in place as you take on steep slopes and rocky pathways.
3. Vasque Men's Talus at Ud Mid Hiking Boot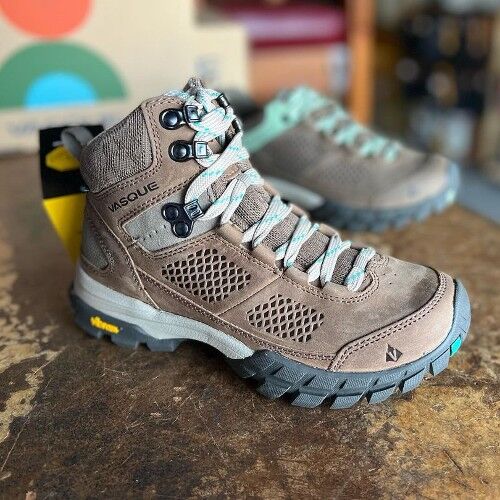 Vasque Talus at Ud Mid has an UltraDry membrane that is not just water-resistant, it's truly waterproof. This means you can trudge through streams and puddles without worrying about soggy socks and blisters. And the breathability factor means that your feet won't get all hot and sweaty, even in warm weather.
One thing that really stood out to us about these shoes is the 1.8mm durable nubuck leather upper. Not only does it look great, but it's also very tough and able to withstand plenty of wear and tear. The abrasion-resistant fabrics up top add an extra layer of protection, which is especially useful if you're hiking through rocky or brushy terrain.
When it comes to underfoot cushioning, this model doesn't disappoint. The molded EVA midsole and dual-density footbed work together to provide ample cushioning for long hikes. But the real magic is in the supportive internal shank, which adds torsional rigidity that enhances stability and adds some structure to help you comfortably carry a full pack.
And let's talk about the Vibram outsoles for a moment. They have premium Vibram Mega Nuasi outsoles with grippy lugs and heel edges for confident traction on rolling or steep terrain. In other words, you can trust this footwear to keep you upright and stable on any surface.
4. Vasque Breeze at-mid Goretex Hiking Boot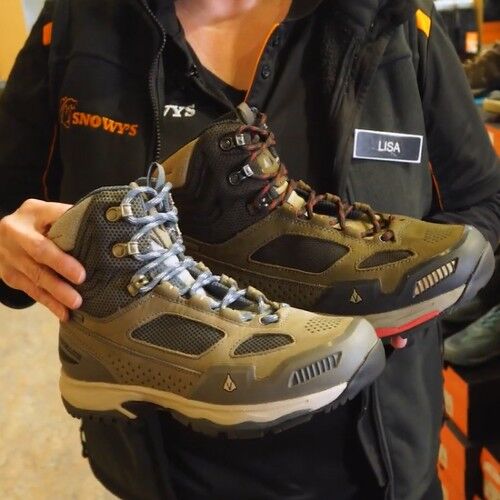 Vasque Breeze at-mid is made with precision, using 1.8-2.0mm nubuck leather and breathable mesh fabric upper that offers hikers a plethora of benefits. The nubuck leather is a sturdy material that ensures top-notch protection for your feet when treading on rough paths, while the breathable mesh fabric promotes air circulation, keeping your feet cool and fresh at all times.
You will like its GORE-TEX membrane, which has 9 billion pores per square inch. Hence it keeps your feet completely dry no matter how wet the conditions get. That means you can take on stream crossings, muddy trails, and unexpected rain showers with confidence.
Of course, a good hiking boot is about more than just keeping your feet dry. That's where the Vibram Contact Grip outsole comes in. This hard-wearing material provides excellent stability on off-road surfaces, so you can navigate rocky terrain, loose gravel, and slippery slopes without difficulty.
5. Vasque Men's Vintage Breeze Hiking Boots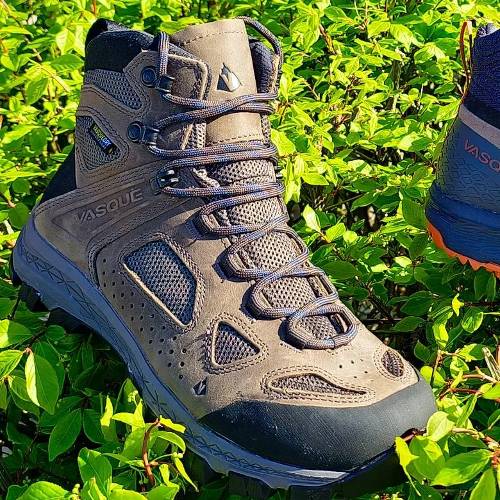 Vasque Men's Vintage Breeze is equipped with an Enduralast Bio EVA midsole. It provides exceptional padding and protection for your feet, which is essential for long hikes. This bio-based EVA foam is more environmentally friendly than traditional EVA foam. Thus, this makes these shoes a great choice for eco-conscious hikers.
Besides that, it has a mighty Vasque Trail Strider Outsole that gives you unparalleled traction, no matter what kind of terrain you're traversing. The durable rubber compound used in the outsole is designed to withstand wear and tear, ensuring that these shoes will last you for years to come.
In addition to that, this footwear has an upper made from 2.0mm Nubuck Leather and Recycled Polyester Mesh. The Nubuck leather is soft to the touch and provides excellent durability, while the recycled polyester mesh is breathable and serves to keep your feet cool on hot days. The combination of these materials creates a boot that is both rugged and comfortable.
Vasque Breeze is outfitted with VasqueDry waterproof technology that shields your feet from the elements while permitting moisture and sweat to evaporate. This feature is especially helpful for hikers who often venture out in wet or rainy conditions. With this mechanism, you can rest assured that your boots will remain dry, providing relief from discomfort and minimizing the risk of painful blisters and other foot injuries.
Final Verdict
All in all, through an in-depth analysis of the products discussed in this article, the Vasque St. Elias has emerged as the undeniable victor in the realm of hiking boots. With its impressive array of features, including a Gore-Tex membrane, Full-Grain Leather upper, Nappa leather Collar, and a heel lock pocket, it offers unparalleled support and stability to those who wear it.
However, for those seeking a more economical option, the Vasque Talus Xt Mid GTX reigns supreme. Boasting a Vibram outsole, Molded Polyurethane midsole, and a Gore-tex waterproof membrane, it ensures that no water will seep into your boots, all while remaining budget-friendly.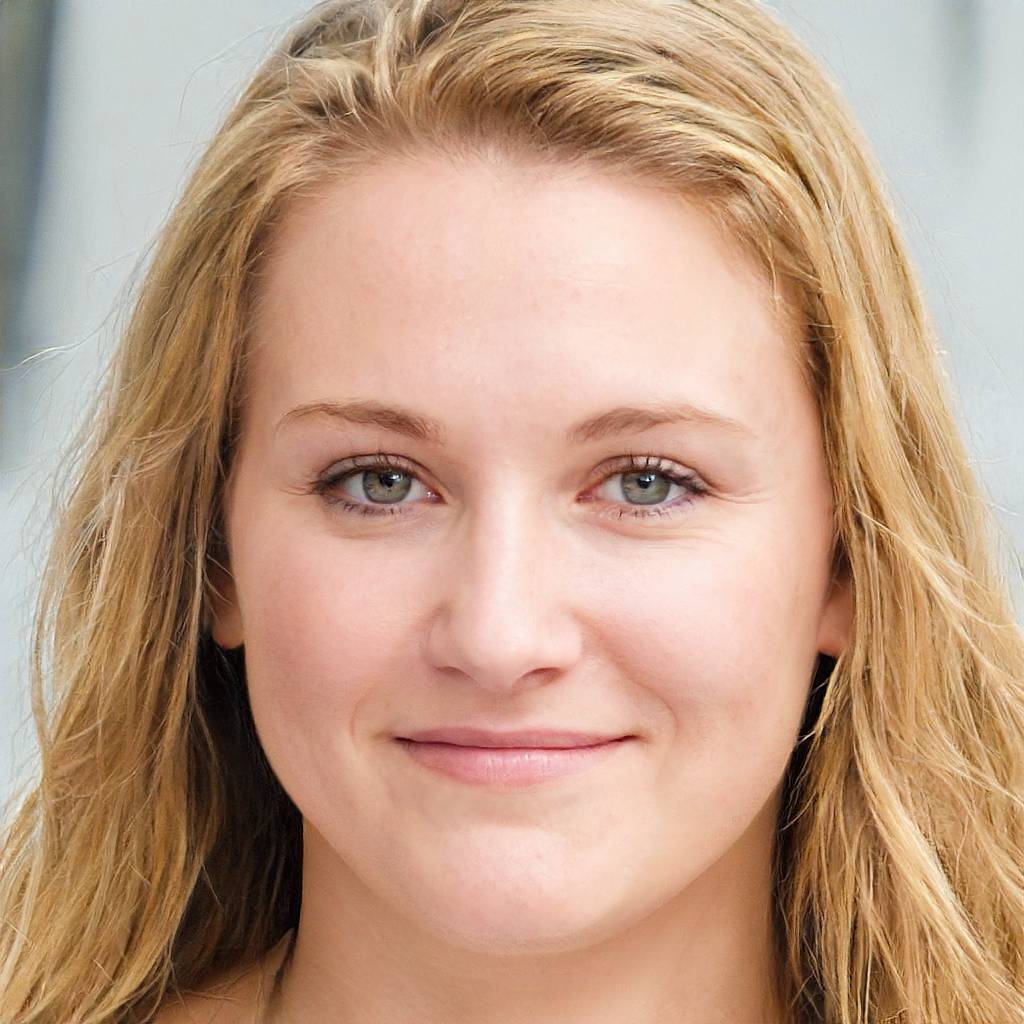 Sarah is the brains behind BootsNerd. Sarah Jaffe is a writer, editor, and boots lover based in Brooklyn, New York. She has done BA (Hons) in Footwear Design from De Montfort University, UK. She loves to write about boots and has a particular interest in vintage and sustainable fashion.