Last Updated on July 6, 2023 by Sarah Jaffe
As a plumber, your job requires you to be on your feet all day long, battling through puddles, slippery surfaces, and sharp objects. But have you ever asked yourself why your feet are always sore, swollen, or injured? The answer might lie in your choice of work boots.
If you're wearing the wrong type of boots, you're not only compromising your comfort but also your safety and productivity.
That's where we come in. We've scoured the market, read countless reviews, and talked to experts to bring you a comprehensive guide on the best work boots for plumbers. You'll learn what features to look for, what mistakes to avoid, and which boots are worth your money.
Best Work Boots for Plumbers – Our Top Picks!
Let's take a look at some of the top options available and find the perfect pair for you:
1. Carhartt Men's CMF6366 – Editor's Pick For Plumbers
Carhartt CMF6366 has a leather upper that is designed to withstand the harshest environmental conditions. It provides excellent protection against water, chemicals, and other hazards commonly encountered in the plumbing industry. No matter what outdoor conditions I faced, these shoes kept my feet comfortable.
One unique feature of this shoe is the composite toe. As a plumber, I often find myself working in tight spaces where toe protection is needed. Thus, its composite toe design provides excellent protection without sacrificing comfort. I appreciate the ample toe room, allowing me to move without feeling uncomfortable.
The sole of this piece is worth mentioning as well. It's made of dual-density rubber, which gives it exceptional slip resistance and oil resistance. I encountered countless wet and slippery surfaces in my work doing plumbing, and each time it enabled me to pull reliable results. Knowing I have a solid grip on the ground beneath me makes me feel confident and secure while working.
I was pretty much impressed with its flexibility due to its nylon/polyester liner. Despite its sturdy construction, it exhibits a surprising level of flexibility, allowing for natural foot movement. This flexibility has been a game-changer for me, as it enhances both comfort and agility during plumbing tasks. I can bend, crouch, and move with ease, all while maintaining excellent support and stability.
I must also mention the lacing system of Carhartt CMF6366. The metal eyelets and speed hooks ensure a secure and adjustable fit. They make it quick and easy to put on and take off the footwear, which is a huge time-saver when you're constantly on the move.
The laces stay securely in place throughout the day, so I never have to worry about them coming undone or needing frequent readjustments.
2. Timberland TB012135214 – Waterproof Boots For Plumbers
The first thing that struck me about the Timberland TB012135214 White Ledge was its seam-sealed waterproof construction. Plumbing often involves working in wet conditions, and the last thing you want is for water to get in your shoes. The waterproof weave keeps your feet soft and supple all day long. I've tested these shoes in ankle-deep water and can say with confidence that they offer excellent water resistance.
You will definitely like its excellent traction. Plumbers often encounter slippery surfaces, and a reliable grip is essential for safety and stability. Their rubber outsoles have deep grooves for excellent traction on wet, greasy surfaces. Thanks to its incredible grip, you can walk across slippery basement floors and climb stairs without slipping or falling.
Moreover, it is designed with an EVA foam midsole to help alleviate the strain of walking on solid surfaces. This, in turn, allows plumbers to navigate the job site with ease and comfort, without feeling exhausted or uncomfortable. Further, it boasts exceptional shock absorption, which protects the feet from potential injuries resulting from handling weighty tools or equipment.
As a plumber, I encounter numerous hazards, ranging from falling objects to sharp tools and protruding nails. It addresses these safety concerns with its reinforced toe cap, which provides an extra layer of protection against impact and compression injuries. This safety feature has given me peace of mind, knowing that my toes are shielded from potential hazards in the work environment.
Timberland TB012135214 has a ReBOTL fabric lining which helps to regulate the temperature inside the shoes. This means that plumbers can stay comfortable throughout the day, even when working in hot or humid conditions. Plus, the breathable lining helps to prevent moisture buildup, reducing the risk of fungal infections and other foot-related problems.
3. EVERBOOTS ULTRA DRY – Best Winter Boots For Plumbers
THE EVER BOOTS ULTRA DRY are waterproof with an EverDry 4-layer membrane. With this innovative design, plumbers can safely perform their tasks in damp or wet conditions without worrying about water infiltration.
In addition, its leather construction enhances its durability and resistance to everyday wear and tear. A high-quality leather product ensures durability and protects plumbers from hazards encountered on the job, including sharp objects, abrasive surfaces, and chemical exposure. Its flexible leather upper enables natural movement and minimizes fatigue, even during prolonged work hours.
To further enhance the longevity of the shoes, it has added a rubberized 4 inches heel and midsole. It serves two important purposes: first, it offers enhanced shock absorption, reducing the strain on the plumber's feet and joints when walking or standing for extended periods. Secondly, it provides increased resistance to oil, preventing degradation of the boots in the presence of common plumbing chemicals and substances.
Plumbers often work in slippery environments, making reliable traction a crucial aspect of their work boots. These boots address this concern with its specially designed tread pattern on the rubber outsole. This tread delivers a superior grip on various surfaces, reducing the risk of slips, falls, and injuries. They have undergone extensive slip resistance testing and have consistently demonstrated impressive results.
4. KEEN Utility 1007024 – Most Tough Boots For Plumbers
With KEEN Utility 1007024 Pittsburgh, plumbers can protect their feet from heavy objects that fall or impact their feet in hazardous work environments. This steel toe construction acts as a crucial layer of defense, safeguarding the toes against potential injuries and instilling a sense of security during strenuous plumbing tasks.
What sets this product apart is its remarkable outsole. Meticulously engineered, it boasts a specialized rubber compound that excels in slip resistance, significantly reducing the likelihood of accidents and falls. Plus, this unique sole resists oil exceptionally well, so slippery substances commonly encountered in plumbing environments are not accumulated. It promotes workplace safety by ensuring steadfast footing and instills confidence in every plumber's step.
Furthermore, it is designed with a combination of waterproof nubuck leather and durable fabric for the upper. It offers a perfect blend of flexibility and resistance to wear and tear. This construction makes the shoes capable of withstanding the challenges of plumbing work, including exposure to water, chemicals, and rough surfaces.
In the plumbing profession, electric hazards are a constant concern. This footwear provides electrical hazard protection, ensuring that plumbers are safeguarded against potential electrical shocks. Plus, it adds an extra layer of safety, especially when working in areas with exposed wiring or electrical components, providing peace of mind and minimizing the risk of electrical accidents.
To combat the impact and strain that plumbers endure on a daily basis, the KEEN Utility 1007024 Pittsburgh utilizes Metatomical Bath technology in the inner sole. This specialized technology delivers superior impact absorption, reducing stress on the feet, ankles, and knees. Plumbers can work for long hours without experiencing excessive discomfort or fatigue, enabling them to focus on their tasks with enhanced productivity.
5. Caterpillar Threshold WP ST Work Boot
Caterpillar Threshold WP ST has a high-quality upper made of 100% genuine full-grain leather. It provides excellent durability and resistance to wear and tear. The leather construction ensures longevity, making them a reliable investment for plumbers who often encounter harsh environments and demanding tasks.
Plumbers often face the risk of falling objects or heavy tools, making toe protection a crucial feature. These shoes are equipped with a steel toe cap, extending the protection to the front of the foot. This thing guards against potential impact injuries and offers peace of mind during strenuous plumbing tasks.
Additionally, they deliver electrical hazard protection (ASTM F2413-18). Plumbers often encounter electrical components or work in environments where electrical hazards are present. They are designed to withstand electrical currents up to a certain voltage, providing an extra layer of safety for the wearer. It ensures that plumbers can work with confidence, knowing that they are protected from potential electrical accidents.
Besides that, it has an ERGO midsole technology that can provide essential support and comfort to plumbers who spend long hours on their feet. Its targeted support and cushioning reduce the impact of each step, helping to alleviate foot pain and prevent injuries such as plantar fasciitis. Moreover, this midsole can promote better posture and alignment for the wearer, which is especially beneficial for plumbers who need to frequently bend, kneel, or crouch while working.
Caterpillar Threshold is outfitted with a slip-resistant rubber outsole. This feature is of utmost importance for plumbers who frequently encounter slippery surfaces or work in wet conditions. The slip-resistant outsole provides a firm grip, minimizing the risk of accidents and ensuring stability while working on challenging surfaces.
Factors to Consider When Buying the Work Boots for Plumbing Work
For plumbers, having the appropriate work boots is crucial for their safety and comfort while working. But, with an abundance of choices in the market, selecting the perfect work boots can be daunting. To help you find the best footwear, here are some factors you should consider as a plumber:
Comfort Features
For plumbers' work boots to provide comfort, they should have excellent arch support and cushioning to absorb shock and reduce fatigue. They should also be made of breathable materials to keep feet cool and dry, and lightweight to avoid straining the feet.
To avoid slipping or rubbing, the footwear must have a secure fit with laces, zippers, or straps. Additionally, a padded collar is essential to provide extra cushioning and support around the ankle, reduce pressure points, and prevent chafing or blisters.
Safety Toe Caps
Plumbers work with heavy, sharp, and dangerous tools, and the potential for accidents is high. Safety toe caps provide protection for the toes against falling objects and compression injuries. They are made of various materials such as steel, composite, or aluminum, and each has its own benefits.
The safety toe caps for work boots for plumbers should have a few key characteristics. Firstly, they should meet industry safety standards such as ASTM F2413. Secondly, they should be made of a material that is suitable for the job, for example, steel or composite, which provides the necessary protection against common plumbing hazards.
Water Resistance
Plumbers often work in wet and damp environments, and their feet can become soaked if their shoes are not water-resistant. This can lead to discomfort, blisters, and even fungal infections.
Plus, wet feet can cause slips and falls, which can be dangerous when working with tools and equipment. Therefore, investing in water-resistant footwear is essential for the safety and comfort of plumbers.
Various options must be taken into consideration while choosing suitable waterproof materials for plumbers' work boots. One of the popular choices is Gore-Tex, which is a breathable fabric that offers both waterproof and windproof qualities.
Another option is treated leather, which is widely known for its durability and water-resistant properties. Furthermore, some work boots may come with waterproof membranes or coatings that aid in repelling water.
The selected material must have the capacity to withstand water exposure and keep the feet dry throughout the workday.
FAQs
Do Plumbers Need Waterproof Work Boots?
A. Yes, plumbers typically need waterproof work boots to protect their feet and keep them dry while working. Since plumbing work frequently involves working with water and other liquids, waterproof boots can also help prevent slips and fall on wet surfaces. In addition, waterproof boots can provide added protection against electrical hazards in case of accidental contact with live wires or electrical equipment. 
Do Plumbers Need Steel Toe or Composite Toe Safety Boots?
Plumbers typically need safety boots that have either steel toe or composite toe protection. Both types of safety boots offer protection from falling objects, heavy tools, and other hazards that plumbers may encounter on the job. Steel toe boots are made of a hard metal cap that covers the front of the foot, while composite toe shoes are made of a lightweight material such as Kevlar or carbon fiber. The main advantage of composite toe boots is that they are lighter and more comfortable to wear for long periods of time, while steel toe boots are generally more durable and offer better protection against heavy objects. 
How often should plumbers replace their work boots?
A general rule of thumb for plumbers is to replace their work boots every 6 to 12 months or when they start showing signs of wear and tear, like holes, cracks, or worn-out soles. Worn-out footwear can be hazardous and increase the risk of slips, falls, and injuries on the job. Therefore, it is vital to keep an eye on the condition of the shoes and replace them promptly when necessary. 
Can plumbers clean their work boots with saddle soap and water?
Yes, plumbers can clean their work boots with saddle soap and water. Saddle soap is a popular choice for cleaning leather boots and shoes. It not only cleans the leather but also conditions it to keep it supple and prevent cracking. To clean them with saddle soap, first, remove any excess dirt or debris with a soft-bristled brush. Then, apply a small amount of saddle soap to a damp sponge and work it into the leather in circular motions. Rinse the sponge and wipe away any excess soap with a clean, damp cloth. Allow the shoes to air dry away from direct heat sources.
Final Words
Based on our thorough research and testing, we have concluded that the Carhartt Men's CMF6366 stands out as the best option. With a leather upper, composite toe, and nylon/polyester liner, it offers outstanding durability. Moreover, the dual-density rubber of this shoe provides exceptional resistance against slips and oil.
Additionally, remember to avoid work boots that are too tight or too loose. Tight shoes can cause blisters, calluses, and other foot problems, while loose footwear can make you prone to accidents and injuries. Plus, work boots that are not waterproof can cause your feet to get wet, leading to fungal infections and other health issues.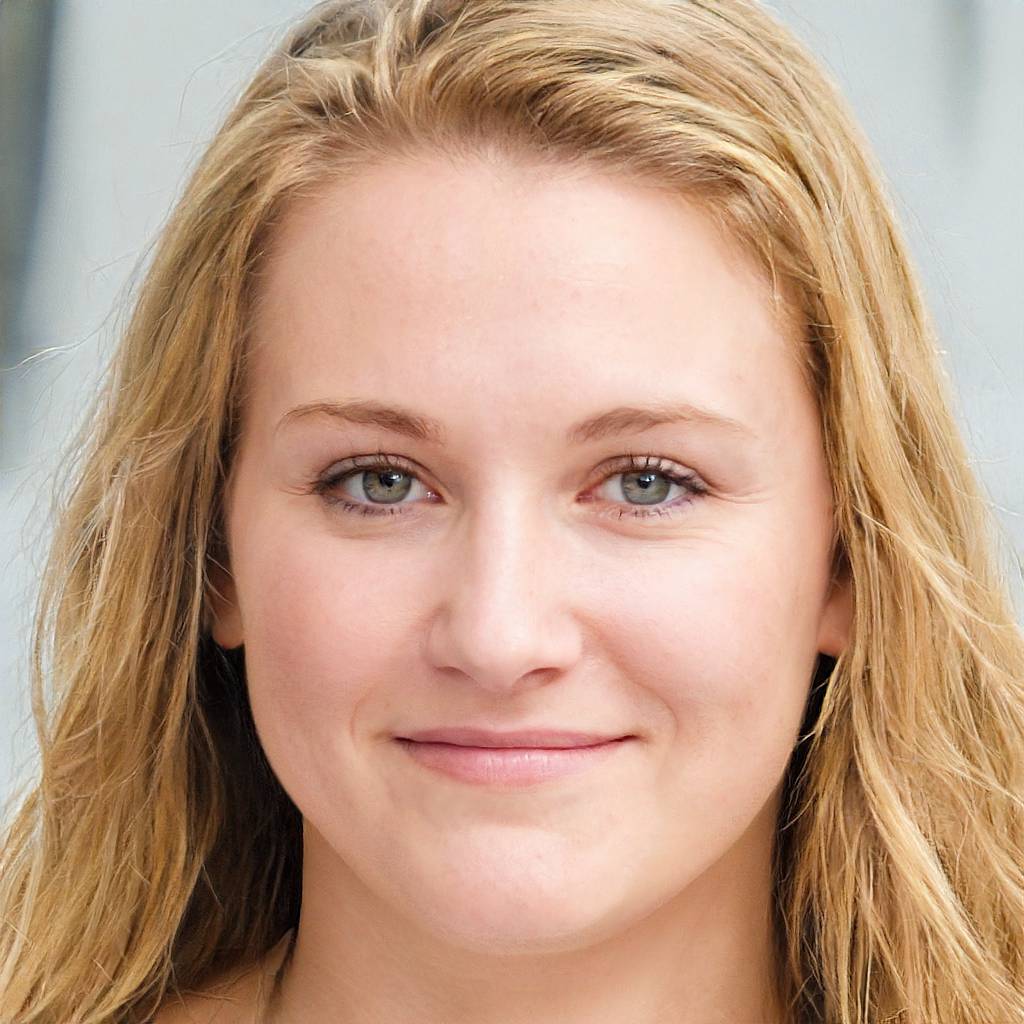 Sarah is the brains behind BootsNerd. Sarah Jaffe is a writer, editor, and boots lover based in Brooklyn, New York. She has done BA (Hons) in Footwear Design from De Montfort University, UK. She loves to write about boots and has a particular interest in vintage and sustainable fashion.