Last Updated on July 1, 2023 by Sarah Jaffe
You're halfway up a roof, balancing on a thin beam, when you feel your foot slip. Panic sets in as you struggle to regain your footing. It's moments like these that make a sturdy, reliable pair of work boots a must-have for any roofer. But with so many choices available, how do you know which boots are worth investing in?
Well, the Industry Update Manufacturing Media has offered its assistance to roofers by providing recommendations for appropriate footwear. They advise that roofers should opt for shoes with slip-resistant soles to give them an excellent grip on the roof. Additionally, the footwear should be lightweight and have a flexible upper for easy movement of the foot.
Nevertheless, it's important to note that not all work boots are equal, especially when it comes to roofing. According to the National Census of Fatal Occupational Injuries report, roofers accounted for 111 out of 5,333 fatal on-the-job injuries in 2019.
Therefore, it's crucial to invest in the best work boots for roofing to ensure your safety while working.
List of the Best Work Boots for Roofing
Irish Setter Men's 83605 – Best Overall Work Boots for Roofing
Timberland TB053009214 PRO Men's Wedge – Best Budget Work Boots for Roofing
EVER BOOTS Ultra Dry – Best Work boots for metal roofing
WOLVERINE Overpass – Best Non-slip Work boots for Roofing
Thorogood 8144009 American Heritage – Best Work boots for shingle roofing
Best Work Boots for Roofing – Our Top Picks!
We've scoured the market to bring you the best options out there, so you can focus on getting the job done right, without worrying about your feet.
Here are our top recommended products:
1. Irish Setter 83605 – Editor's Pick for Roofing of all Types
Irish Setter 83605 has a quality Trout Brook leather upper that not only looks durable and comfortable but also stands up to the demands of the roofing environment. The leather provides high durability and protects my feet from sharp objects and dirt commonly found on roofs. Apparently, it is highly resistant to tears and abrasions, ensuring that the shoes can withstand the rigors of the workplace.
The outsoles of these boots deserve special attention. It is made of durable EVA rubber compound for excellent traction in both dry and wet environments. This is important when working on steep roofs or pitched roofs, where shrinkage resistance is paramount. I feel confident and secure with every step, even on a hard roof. Plus, it gives me great flexibility and allows my feet to move naturally and balance on uneven terrain.
One thing I appreciate is its electrical hazard (EH) rating (ASTM F2413-11). Working with power tools and power tools on a roof can present potential hazards, and having EH-rated shoes is essential for safety. They meet the required safety standards and give me peace of mind and protection from electric shock.
The heel measures approximately 1.5 inches, which I found to be the perfect balance between comfort and functionality. It provided just the right amount of elevation to alleviate strain on my feet and lower back, especially during prolonged periods spent on the job. This thing alone significantly reduced fatigue and allowed me to focus more on the task at hand.
Irish Setter 83605 boasts a non-woven lining nylon vamp that adds another layer of softness and protection. The lining material felt soft against my feet, reducing any friction and preventing blisters or discomfort, even during long durations of wear. It's these little details that make a significant difference in the overall ease of use and durability of work boots.
2. Timberland TB053009214 PRO Wedge – Best Budget Work Boots for Roofing
Timberland TB053009214 PRO Wedge has a soft Moc toe design that delivers lightweight and flexible protection for your feet. Unlike traditional safety-toe boots, the absence of a protective cap allows for a more cozy fit without compromising safety. Plus, OSHA regulations do not necessitate the use of safety toe caps for roofing work.
When it comes to cushioning, its EVA midsole delivers. EVA (ethylene-vinyl acetate) is a lightweight and flexible material that provides outstanding shock absorption and cushioning. This means less fatigue on your feet and joints, allowing you to stay focused on the task at hand.
Durability is paramount in work boots, and this model excels in this aspect. Thanks to the Goodyear welt construction, they offer a durable mechanical bond. The stitching is strong and built to withstand the demands of roofing work. You can count on them to hold up well, even in tough conditions.
Roofing work often involves long hours spent standing and working on your feet. The wedge outsole of the Timberland TB053009214 is specifically engineered to alleviate back pressure, providing much-needed support and comfort throughout the day. You'll experience reduced strain on your back, permitting you to focus on the task at hand.
3. EVER BOOTS Ultra Dry – Best For Roofing in Cold Weather
When it comes to metal roofing, the importance of waterproof boots cannot be underestimated. The Ultra Dry does live up to its name, providing exceptional water resistance. From heavy rains to sudden spills, they kept my leg bone easy throughout the most challenging roofing projects.
Furthermore, it is made from leather, ensuring durability and longevity. I subjected them to strenuous work, such as climbing ladders, blowing debris, and scraping objects. But they showed little signs of wear Leather uppers that wear extremely well for protection and longevity several.
Comfort is essential when working long hours on metal roofs, and on this front, this product delivers. When I first put them on I immediately noticed the well-woven tongue, which prevented the discomfort of the seams drilled into the top of my leg. It required some time to break in, but when weaving in just on my feet it offers exceptional comfort and support.
EVER BOOTS Ultra Dry is outfitted with a Rubber Outsole that is particularly advantageous for metal roofing. Its rubber composition gives superior traction and grip, making it a crucial feature for working on slick surfaces. The outsole is engineered to be slip-resistant, enabling you to confidently maneuver around metal roofs without the worry of slips and falls.
4. WOLVERINE Overpass – Best Non-slip Work boots for Roofing
Roofers often find themselves working on slippery surfaces, making traction a paramount concern. WOLVERINE Overpass non-slip roofing shoes have a slip-resistant rubber outsole that offers exceptional footing on various surfaces, including wet roofs. This capability instills confidence while maneuvering on sloped or uneven surfaces, minimizing the risk of accidental slips and falls.
You will like that it is crafted from a combination of full-grain leather and durable fabric to create a sturdy outer shell that can withstand the rigors of the job site. This construction not only enhances the boots' durability but also provides excellent resistance against water, debris, and other elements encountered during roofing projects.
Additionally, this product is equipped with an Ortholite cushioned footbed. It is designed to give maximum comfort and support, keeping the feet free from soreness and fatigue even after long hours of work. Plus, the removable nature of the footbed makes these shoes effortless to clean and maintain, ensuring that they remain odor-free and fresh even after continuous use.
WOLVERINE Overpass knows that safety is a top priority on any job site. That's why they are outfitted with a composite safety toe cap that meets industry standards for impact resistance ( ASTM F2413-11).
Continuing that, this CARBONMAX toe shields your toes from falling objects without adding unnecessary weight to the boots. Furthermore, the footwear's electrical hazard protection provides an additional layer of safety by minimizing the risk of electrical shocks in hazardous environments.
5. Thorogood 8144009 American Heritage – Best Work boots for Shingle Roofing
The Thorogood 8144009 is made of durable oil-tanned leather. It provides excellent protection from things like wind, rain, and even hot burnt shingles. I could feel the buttery softness of the leather from the moment I put it on, and there was hardly any time I needed to break it up.
Another great thing about them is their unique mono-density wedge outsole design. This unique footprint provides exceptional traction and stability, even on slippery roof slopes. I realized firsthand how important this feature is when navigating roof areas and working at high altitudes. Whether it's hiking on a steep slope or carefully maneuvering around soft shingles, the wedge floor provides a reassuring grip that enhances safety and performance.
In addition to that, it is equipped with a removable, dual-density footbed to deliver optimal cushioning and support throughout the day. I found that even during long sessions on the roof, my feet remained comfortable and free from fatigue. The footbed also provides ample arch support, which is essential for those who spend hours on their feet.
Besides that, it benefits immensely from the use of 3M Thinsulate, an efficient insulation material. It is specifically designed to trap heat and prevent its escape, ensuring warmth and comfort for your feet in cold weather conditions. It is both lightweight and efficient, striking a perfect balance between warmth and bulk.
In terms of fit, the Thorogood American Heritage is available in a range of sizes and widths. This ensures a customized fit that accommodates different foot shapes and sizes. As someone with wider feet, I appreciated the availability of wide sizes, as it eliminated the discomfort and pinching often experienced with ill-fitting footwear.
FAQs
Do roofers wear steel-toe boots?
Steel-toe boots are not a common choice for roofers as they are heavy and less flexible, which can make it difficult to move around and maintain balance on a roof. Instead, many roofers opt for lightweight and more flexible footwear that provides sufficient grip and protection without compromising their mobility and comfort. 
How important are work boots with rubber outsole for roofing?
Work boots with rubber outsoles are very important for roofing work. Rubber outsoles provide good traction, which is essential when working on a sloped surface such as a roof. This helps to prevent slips and falls, which can be dangerous or even fatal. In addition, rubber outsoles are durable and can withstand exposure to harsh chemicals and weather conditions. They also provide good shock absorption, reducing the impact of each step and helping to prevent foot fatigue.
Are cougar paws' roofing boots good?
Cougar Paws are a popular brand of roofing boots and are recommended by many roofing contractors. It is specially designed to work on roofs to provide exceptional traction and stability, which is important when working at high altitudes. They also have the unique feature of removable pads that can be replaced when damaged. 
Are red-wing roofing boots good?
Yes, Red Wing roofing boots are highly regarded in the industry for their durability, comfort, and safety features. They are specially designed for roofing professionals and other construction workers who work at heights and require protection against slips, falls, and electrical hazards. Red Wing roofing boots are made of high-quality materials such as full-grain leather and have non-slip soles, safety toes, and puncture-resistant plates to provide maximum protection and support.
Final Words
After reviewing several top-quality work boots for roofing, one product that stands out as the best overall is the Irish Setter 83605. This footwear boasts Trout Brook leather uppers, electrical hazard protection according to ASTM F2413-11 standards, a long-lasting EVA rubber outsole, and a non-woven lining nylon vamp that adds an extra level of comfort.
However, if you're working with a tight budget, the Timberland TB053009214 PRO Wedge is your best bet. Despite the affordable price, it doesn't compromise on quality, featuring a soft Moc toe, EVA midsole, wedge outsole, and full-grain leather.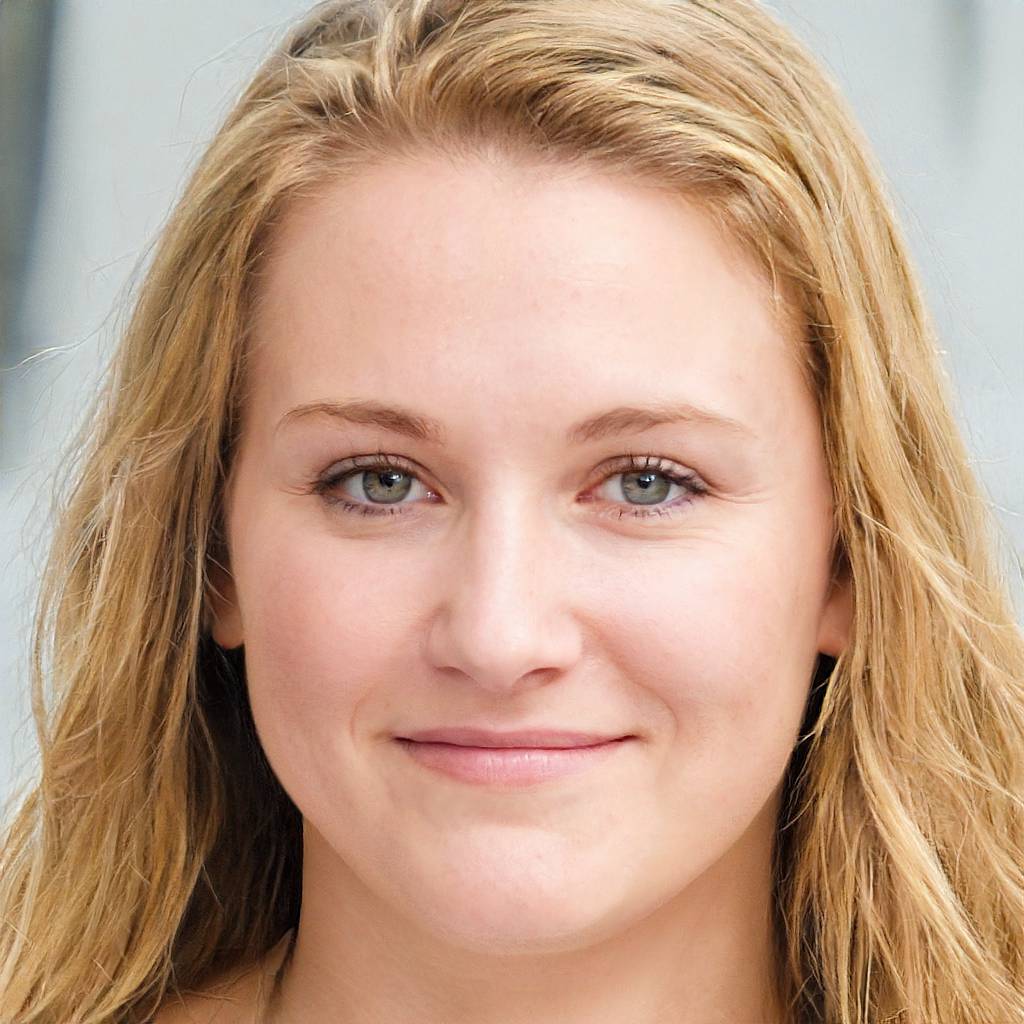 Sarah is the brains behind BootsNerd. Sarah Jaffe is a writer, editor, and boots lover based in Brooklyn, New York. She has done BA (Hons) in Footwear Design from De Montfort University, UK. She loves to write about boots and has a particular interest in vintage and sustainable fashion.