Last Updated on July 3, 2023 by Sarah Jaffe
If you're a UPS package handler and reading this, chances are you already feel your feet hurt from hours of standing and walking on hardwood floors. But don't worry, because we've got the lowdown on the best work shoes for UPS package operators that will make you feel like you're walking in the clouds.
However, not just any work shoes can keep up with your challenging work environment. According to renowned UPS package handler Hiring company, you need highly supportive, non-slip, and leather-upper shoes for a UPS Handler job to keep your feet happy all day long. The last thing you want is to walk away with a rash, a sore foot, or even a serious injury.
Best Work Boots for UPS Package Handler – Expert Review!
1. Carhartt Men's CMF6366 – Most Liked By UPS Package Handlers
Let's start with the composition of this footwear. Carhartt CMF6366 has a durable full-grain leather upper that not only looks rugged but also provides excellent protection against the elements. The leather has proven to be resistant to wear and tear, with no signs of cracking or peeling even after months of daily use.
One of the standout features of these shoes is the composite toe. As a package handler, I'm constantly on my feet, moving heavy boxes and navigating through potentially hazardous areas. The composite toe delivers ample protection against impact and compression, without the added weight of a traditional steel toe. It has saved my toes from painful accidents on multiple occasions.
Comfort is key when you're spending long hours on your feet, and these boots deliver. This product incorporates a proprietary OrthoLite insole, which provides excellent cushioning and support. From the moment I put these boots on, I could feel the difference. The insole molds to the shape of my feet, offering personalized comfort and reducing fatigue throughout the day.
Moreover, it boasts FastDry Technology Lining which is designed to wick away sweat and moisture from the foot, keeping it dry and comfortable throughout the day. This is especially important for workers who are on their feet for long periods of time, as excess moisture can lead to discomfort and even blisters.
The sole of the CMF6366 is another area where Carhartt has excelled. The dual-density rubber outsole guarantees exceptional grip and traction, even on slippery surfaces. I've confidently maneuvered through wet loading docks and icy sidewalks without any issues. The sole is also oil-resistant, which is a crucial characteristic in a work environment where spills are common.
2. Skechers 77068 – Soft Work Boots for UPS Package Handler
One of the most crucial factors for package handlers is slip resistance, and the Skechers 77068 delivers in this aspect. The outsole is designed with a high-traction rubber compound that grips various surfaces effectively. I've navigated through wet loading docks and slippery warehouse floors with confidence, knowing that they provide reliable traction and help prevent workplace accidents.
You will like that its memory foam insole that molds to the shape of the user's feet, providing personalized support and reducing fatigue. Plus, it can help distribute the weight evenly across the foot, reducing the pressure on areas that are prone to pain or discomfort. This is particularly crucial for package handlers who are required to carry heavy packages regularly.
Working in a fast-paced environment, it's natural for our feet to get sweaty. However, this unit excels in breathability and moisture control. The combination of high-quality materials and strategically placed mesh panels allow for ample airflow, keeping my feet cool and dry throughout the day. It has greatly improved the overall comfort and hygiene of my work experience.
Furthermore, its upper is made from Trubuck leather to resist abrasions and scuffs, which is perfect for a physically demanding job that involves a lot of walking and heavy lifting. It also acts as a protective barrier between your feet and any potential hazards on the job site. It is strong enough to prevent punctures and cuts while still supporting a full range of motion, making it a versatile choice.
UPS package handlers are no strangers to heavy packages and potential hazards. That's why the alloy safety toe in Skechers 77068 is a noteworthy aspect. They deliver reliable toe protection without compromising on comfort. I've accidentally dropped heavy boxes on my feet, but the safety toe has shielded me from any serious injuries. It's reassuring to know that my feet are well-protected in these shoes.
3. KEEN Utility 1022098 – Best Shoes for UPS drivers
KEEN Utility 1022098 has a steel toe cap, which offers superior protection to the wearer's toes. The steel toe meets or exceeds industry safety standards, making it ideal for UPS package handlers who are exposed to potential hazards such as heavy packages or equipment. The toe cap provides reliable protection against impact and compression, giving workers peace of mind and reducing the risk of foot injuries.
Workers for packaging industries often work in environments where slips and falls are a concern. This footwear addresses this by incorporating slip-resistant and oil-resistant outsole technology. The rubber outsole is designed with a tread pattern that provides excellent traction on various surfaces, including wet and oily floors. This thing promotes worker safety and stability while performing tasks that involve frequent movement.
Another great thing about these shoes is their Keen Dry waterproof system. This advanced technology can effectively repel water, keeping the wearer's feet dry and comfortable even in wet conditions. The waterproofing capability is especially useful for those who may have to work outdoors or in areas prone to moisture, such as loading docks or warehouse floors.
To combat the challenges of long hours on the job, they have various features that prioritize comfort. The boot is designed with a mesh liner and breathable panels strategically placed on the vamp and sides, providing proper air circulation and temperature regulation. It is particularly beneficial during the hot summer months, as it helps keep feet fresh and minimizes sweating.
Recognizing the importance of personalized comfort, the KEEN Utility 1022098 comes with a removable insole. This allows users to modify the boot's fit or replace the insole with their preferred orthotic inserts, catering to individual needs and preferences.
4. Timberland PRO TB033034214 Work Boot
Timberland PRO TB033034214 features a steel toe cap, It delivers essential protection to the feet against potential impacts and compression injuries that can occur in a fast-paced package handling environment. Meeting safety standards, this toe cap ensures peace of mind for the wearer.
To cater to the physical demands of package handling, this particular brand has integrated anti-fatigue technology into this work boot. Its design includes a dual-density footbed that delivers exceptional cushioning and support, catering to prolonged periods of standing and walking. The technology improves productivity during long shifts by reducing fatigue and enhancing comfort.
Additionally, this unit is equipped with a slip-resistant outsole, effectively minimizing the risk of slips, trips, and falls. Crafted with a specially designed rubber compound, it offers excellent traction on a variety of surfaces, including wet or oily floors commonly encountered in package handling facilities. This thing not only enhances stability but also ensures optimal balance while navigating through challenging work conditions.
What's more, it utilizes Goodyear welt construction, a renowned method that enhances durability and facilitates easy repair or resolution. This construction technique involves stitching the upper, midsole, and outsole together, resulting in a robust and long-lasting bond. So now, package handlers can rely on the longevity of the footwear, knowing that they are built to withstand the rigors of their demanding work environment.
For added safety, Timberland PRO TB033034214 offers electrical hazard protection. They are designed to provide a secondary level of protection against accidental contact with live electrical circuits. It is essential for those who may encounter electrical equipment or wiring during their work. The shoes meet specific electrical hazard standards to ensure maximum safety.
5. Caterpillar Threshold WP ST Work Boot
As an individual employed in the role of a package handler, my daily tasks expose me to the constant presence of weighty objects and potential dangers. The invaluable safeguard provided by the Caterpillar Threshold's steel toe protection ensures that my feet remain shielded from inadvertent impacts. Even though I have inadvertently dropped packages on my toes too many times to count, thanks to the steel toe reinforcement, I have avoided any injuries.
What truly captivates me is the remarkable performance of the waterproof membrane incorporated in this footwear. My work shifts often entail confronting rainy weather, puddles, and even damp floors, yet this footwear consistently maintains dryness and comfort for my feet. The waterproof construction spans from the reliable outsole and extends approximately four inches up the boot, ensuring substantial resistance against water infiltration.
Operating within a fast-paced environment characterized by slippery surfaces, I deeply appreciate the exceptional slip and oil resistance exhibited by these shoes. Its slip-resistant rubber outsole provides a reliable grip on treacherously wet floors or spills, significantly reducing the risk of inadvertent slips and falls.
In addition to that, it boasts a full-grain leather upper that offers excellent foot and ankle protection, which is crucial for jobs that require extensive lifting and package movement. Plus, this type of leather is resistant to scratches, scuffs, and abrasions, ensuring that the boots stay in great condition despite years of strenuous use.
Caterpillar Threshold can be quite beneficial due to the ERGO midsole technology. Package handlers are required to constantly walk, lift, and load packages, which can result in significant strain on their feet, legs, and back. The ERGO midsole efficiently absorbs any shock and reduces impact, thereby providing a cushioned feel that can prevent fatigue and discomfort.
FAQs
Do You Need Work Boots if you are a UPS package handler?
Yes, it is important for UPS package handlers to wear work boots as they are required to stand for long periods of time, lift heavy packages, and move quickly on various surfaces. Work boots provide support, protection, and comfort to the feet and ankles, which can help prevent injuries such as sprains, strains, and slips. Additionally, UPS has specific regulations for footwear that package handlers must follow, which may include wearing slip-resistant and puncture-resistant work boots.
Can I wear UGG boots at UPS?
No, it is recommended that UPS package handlers avoid wearing UGG boots while on the job. This is because UGG boots are not designed to provide adequate support for prolonged standing and walking, which are common activities for package handlers. Wearing UGG boots while handling packages can also increase the risk of injury, as they do not have proper slip-resistant soles and can cause slips and falls on slick surfaces. 
Wrap Up
Based on the products reviewed in this article, the Carhartt Men's CMF6366 work boot stands out as the best overall choice. It boasts a remarkable blend of full-grain leather upper, FastDry Technology Lining, and a composite toe that ensures sufficient protection against impact and compression.
Meanwhile, for those who are working with a tight budget, the Skechers 77068 Synergy Ekron is highly recommended. Despite its affordability, it comes with a high-traction rubber outsole, memory foam insole, and Trubuck leather that can withstand abrasions and scuffs.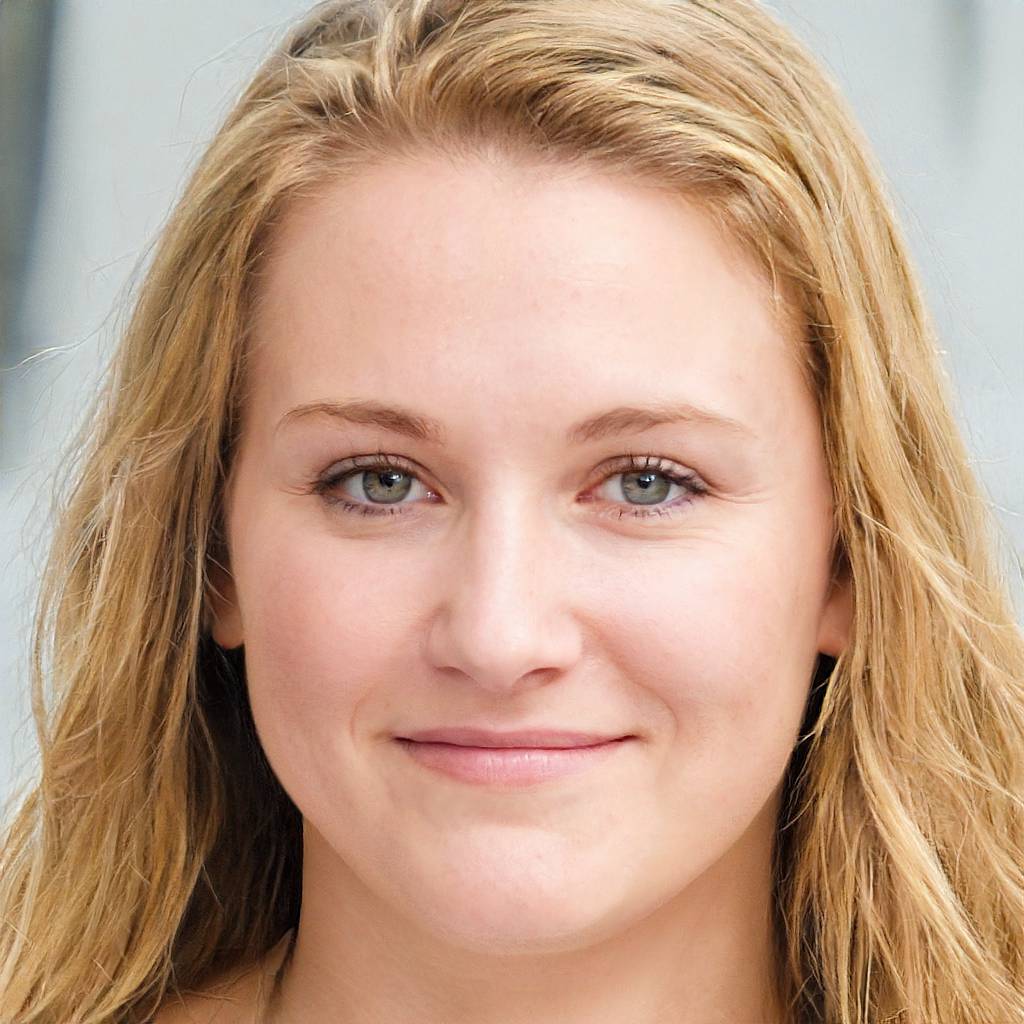 Sarah is the brains behind BootsNerd. Sarah Jaffe is a writer, editor, and boots lover based in Brooklyn, New York. She has done BA (Hons) in Footwear Design from De Montfort University, UK. She loves to write about boots and has a particular interest in vintage and sustainable fashion.