Last Updated on January 17, 2023 by Sarah Jaffe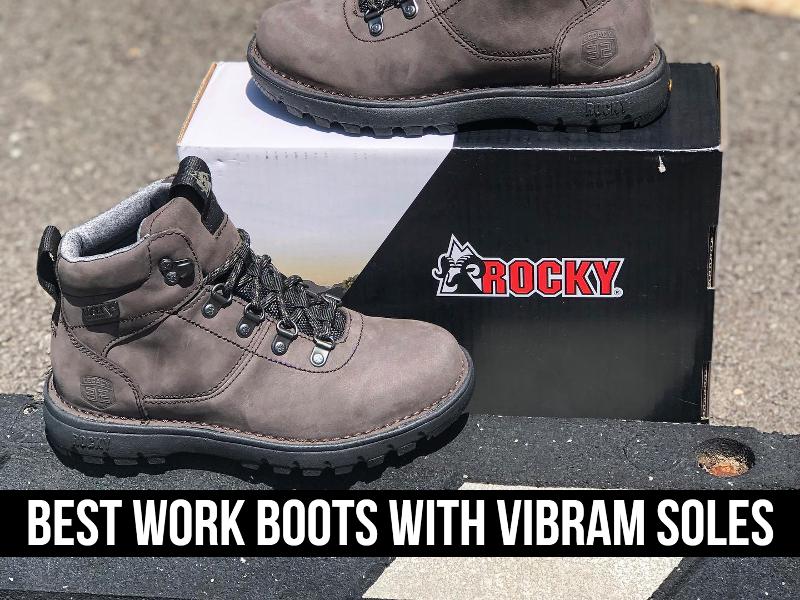 Are you tired of buying work boots that just don't cut it? You know, the ones that fall apart after a few months or don't provide enough support and safety? Well, we have the solution for you – Vibram soles!
But what makes Vibram soles so special?
They are durable and slip-resistant, perfect for those tough job conditions.
They are lightweight, making them easy to walk in all day.
They provide excellent traction on different surfaces.
But here's the catch – not all work boots come with Vibram soles. So, how do you find the perfect pair?
Don't worry, we've got you covered. We've done the research and found the top-rated work boots with Vibram soles on the market. Whether you're in construction, landscaping, or any other field that requires heavy-duty footwear, we've got the perfect pair for you.
Check out our buying guide at the end for the ultimate guide to finding the perfect pair of work boots with Vibram soles that will keep you safe and comfortable on the job. Trust us, your feet (and your wallet) will thank you.
Are you ready to say goodbye to those subpar work boots and hello to the best of the best? Let's get shopping!
List of Work Boots with Vibram Soles
Find Your Perfect Pair: The Best Work Boots With Vibram Soles Reviewed
When it comes to working boots, one of the most sought-after brands is Vibram, which is known for its durable and rugged soles. In this section, we will discuss the best work boots with Vibram soles so that you can make an informed decision when it comes to selecting the perfect pair of boots for your job.
1. Dunlop Protective Waterproof Boots with Vibram Sole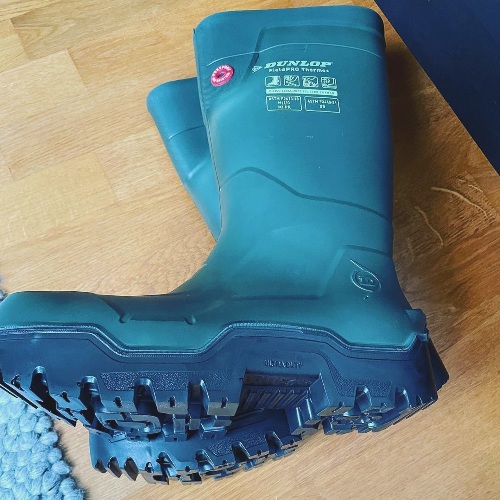 Key Specifications
| | |
| --- | --- |
| Waterproof | Keep feet dry under wet and dirty conditions |
| Protection | Against a wide variety of chemicals |
| Outsole | Outsole resists oil to minimize effects on protective properties |
| Static dissipative | Provides resistance of 1 MOhm to 100 MOhm |
Dunlop Protective Footwear is an essential piece of equipment for any oil, gas, and mining professional. With its protective steel toe cap, it shields your feet from workplace dangers, such as heavy objects dropping or being kicked, as well as sharp objects or tools. A real game changer in the industry, it provides exceptional protection while keeping your feet comfortable.
From extensively testing these boots we found that their static dissipative qualities were truly incredible, by applying 500V for 5 seconds, the resistance measured was between 1 MOhm and 100 MOhm. These boots are an essential preventative measure, ensuring that electrostatic charge is kept at bay and all potential electric shocks are eliminated.
In addition to that, their Vibram outsoles are specially crafted to bring you the best in traction and grip, even in the harshest of work conditions. You can rest assured that oil won't be a problem, as the outsoles are resistant to oil and its potentially damaging effects on the boots.
Thanks to its impact-absorbing heel, users can enjoy comfort and protection. With extra cushioning and shock absorption provided, fatigue can be reduced while joints are safeguarded from the impacts of walking and standing for long periods of time.
Dunlop Protective Footwear helps keep your feet safe, dry, and warm no matter the temperature. This shoe is designed with insulating properties that can protect your feet from temperatures as low as -58F, keeping you warm and comfortable in even the most extreme weather conditions.
2. Georgia Work Boots
Key Specifications
| | |
| --- | --- |
| Eyelets and stud hooks | Attached to steel washers |
| Insulation | 200 grams of 3M Thinsulate Insulation |
| Interior | Fully-lined with removable cushioned Orthotic insole |
| Footing and arch support | Steel shank |
Georgia boots are constructed with an uncompromising combination of full-grain leather and 200 grams of 3M Thinsulate Insulation. This dynamic duo creates an unbeatable one-two punch of durability and temperature regulation, shielding you from the elements in both hot and cold climates. They also provide superior traction and grip for any outdoor pursuit, making them the ideal choice for outdoor activities and jobs.
Supporting Goodyear Welt construction, this product offers a strong bond between the outsole and upper leather that won't break easily. Not to mention, their welt stitching allows for a flexible and moldable midsole, so you can enjoy a more comfortable fit. Plus, the stitching is finished with a waterproof wax to provide extra protection against the elements.
Furthermore, this gadget is a true asset due to its steel shank. It ensures more stability and support when walking or standing, and it's built into the midsole of the boots. Not to mention, it helps your foot stay in place and prevents ankle or foot injury. Plus, it maintains the boot's shape while keeping your feet from becoming tired after long hours of standing or walking.
Be surprised to find out that Georgia work boots come with a removable brush guard kiltie. This not only shields the upper part of the boot from dirt and other particles that could come in contact with it but also deflects away water and dirt. As a result, the upper part of the boot looks brand new and is protected from wearing out too quickly.
3. Timberland PRO Men's Helix (Best in the low budget)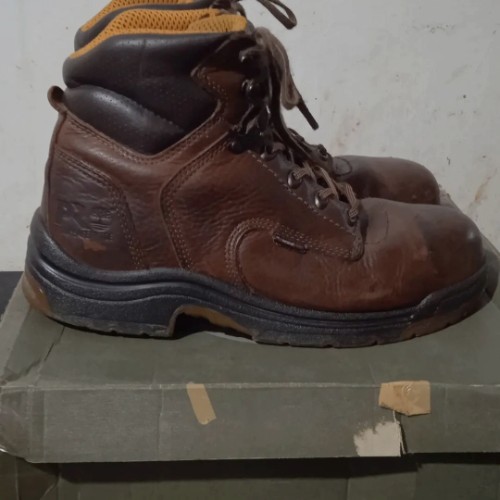 Key Specifications
| | |
| --- | --- |
| Safety Toe | TiTAN alloy safety toe |
| Heel | Locks heel in place for a custom fit |
| Outsole | Slip resistant |
| Anti-Fatigue Technology | Absorbs shock and returns energy |
Take your comfort and performance to entirely new heights with the Timberland PRO Men's Helix work boots. These units feature the innovative anti-fatigue technology insole, providing a unique inverted cone foam that will absorb shock and will return energy to your feet with every single step.
Most customers are attracted to this purchase because of its alloy safety toes that meet the ASTM F2413-11 standards for protective footwear. Wearing these shoes protects you from falls and other potential workplace dangers which could lead to serious injury. Too, the alloy safety toes ensure that your toes won't be crushed or stubbed throughout the workday.
We love that its EVA midsoles are simply unbeatable when it comes to superior cushioning and shock absorption, giving you the freedom to move naturally and comfortably throughout the day, all while keeping your feet and ankles protected from fatigue and potential injuries. Lightweight and flexible, they provide a natural, unrestricted fit that moves with your every step.
Timberland's premium leather has your back, literally! With its waterproof membrane, you can walk through puddles and wet conditions with no worries. This layer of protection keeps your feet nice and dry, while the leather ensures lasting durability and protection against any elements you may come across. So no matter what nature throws your way, you won't have to worry about your shoes.
4. Rocky Men's (Toughest Vibram Soles Boots)
Key Specifications
| Feature | Description |
| --- | --- |
| Height | 10-inch |
| Construction | Stitch-out construction |
| Outsole | Oil and slip resistant |
| Safety | Steel toe |
Rocky Men's work boots are a cut above the rest. Combining a Nicotine Proprietary Vibram Rubber Outsole, created to be resistant to oils and grease, with a unique tread pattern providing superb support and stability, this unit is the perfect choice for those working in hazardous or potentially hazardous environments, such as construction sites, warehouses, and industrial plants.
A union of stitching and glue come together to make these shoes that are both dependable and comfortable. By using this construction technique, it's possible to create a boot that's tailored to your unique foot shape and size, allowing for more customization. Plus, the extra layers of material and reinforced stitching make this item more durable, so they can last longer and remain flexible no matter how they're used.
You will be delighted to hear that these boots have a circumference of 15.5 inches around the shaft, offering a secure fit to the wearer's calf. Not only does this prevent any potential discomfort, but it can also provide extra support for the foot and ankle, making it ideal for long periods of walking or standing.
Rocky Men's EVA midsole is simply unbeatable when it comes to cushioned comfort and shock absorption. You can move naturally and comfortably throughout the day with your feet and ankles protected from fatigue and potential injuries. Lightweight and flexible, the fit moves with your every step for an unrestricted experience.
5. Ariat Men's work boots (Best Overall)
Key Specifications
| | |
| --- | --- |
| Shank | Heavy-duty tempered steel |
| Insulation | 400g Thinsulate Insulation |
| Last | Anatomical last for true fit |
| Outsole | Oil- and slip-resisting |
Ariat has created the perfect footwear for those who stand or work for extended periods on hard surfaces. Reinforced steel shanks provide the necessary support and stability, allowing for a stress-free experience. The shank distributes the weight evenly and significantly reduces the strain on the feet and lower back. This not only improves balance, but also reduces fatigue, plus provides arch support, and shields feet from puncture wounds.
We were filled with awe and admiration for Composite toe caps, providing the best protection against impacts and compression. You can wear them for hours without feeling the slightest bit of unease, as they are noticeably lighter than steel toe caps. Furthermore, the composite material these toe caps are made of is non-conductive and non-sparking, making them ideal for workers dealing with electricity and heavy machinery, or those working with hazardous materials.
Moreover, this product comes with the ultimate characteristic which is a rebound foam insole. These insoles provide cushioning and support to your feet, reduce the risk of injury, and add arch support to keep your feet in place and free of pain or discomfort. Plus, they'll keep your feet cool, so you won't have to worry about sweat when you're hard at work.
Ariat employs 400 grams of Thinsulate insulation that works like a personal bodyguard for your feet against the cold. With its polyester fibers, it traps air in microscopic pockets to create a barrier between the worker's foot and the chilly environment. Not only does it help to keep feet warm, but it also provides excellent breathability and moisture management, so feet can stay comfortable and dry all day long.
Guide For The Work Boots With Vibram Soles
Vibram soles are the gold standard of work boot soles and are known for their durability and slip-resistance. They provide excellent traction on a variety of surfaces and are especially useful when working outdoors. In this section, we will take a look at the different features to consider when buying work boots with Vibram soles, so you can make an informed decision on the right pair for your needs.
Types and quality of Vibram soles
Vibram soles are known for being durable and long-lasting and come in various types that are manufactured for different uses. Different types of Vibram soles have different levels of traction, cushioning, and protection against the elements.
For example, the Vibram Arctic Grip sole is designed to provide superior grip on wet and icy surfaces, while the Vibram Grip sole provides superior slip resistance and traction on a variety of surfaces. The Vibram IceTrek sole is manufactured to provide cushioning, stability, and protection on wet, icy, and snow-covered surfaces. The Vibram EcoStep sole is crafted to provide superior traction, cushioning, and protection against the elements, while also being environmentally friendly.
In addition to the types of Vibram soles, it is important to consider the quality of the sole. This can be determined by looking at the sole's construction and the materials used. Vibram soles are typically made from rubber, rubber-like material, or synthetic materials such as polyurethane. The higher quality of the materials used, the more durable the sole will be. It is also important to look at the tread design of the sole and the number of lugs on the sole, as this can provide a better grip on various surfaces.
Safety Toe Caps
Safety toe caps are manufactured to protect the wearer's feet from heavy items that may fall onto them, as well as from compression injuries. They are made of steel or other hard materials and offer the highest level of protection available. When it comes to safety toe caps, you have three options to choose from that will provide the protection you need. Find the one that's right for you!
For a protective solution that's both cost-effective and lightweight, steel toe caps are the way to go. Not only are they an economical pick, but they also offer a reliable measure of protection for the toe box area. Plus, they don't weigh you down like other heavy-duty toe caps.
Composite toe caps are designed with one purpose in mind: lightweight protection. Significantly lighter than steel toe caps and nonmetallic, they don't conduct electricity, making them an ideal choice for those in the line of work that calls for safety. Although not quite as protective as steel toe caps, their lightweight design is a desirable benefit.
For those who need both safety and comfort, alloy toe caps are the way to go. Not only are they as tough as steel, but lighter than composite toe caps for maximum comfort. Sure, they may be slightly more costly and harder to come across, but the added protection is worth it.
Insulation
Insulation helps maintain the temperature of the feet, providing warmth in cold weather and keeping the feet cool in hot weather. This is especially important for people who work in extreme temperatures, such as outdoors in the winter or in hot factories. Insulation also helps to protect the feet from moisture, reducing the risk of blisters and other forms of discomfort.
There are a variety of insulation types available, including Thinsulate and Polartec fabrics. Thinsulate insulation is designed to be lightweight and breathable, while still providing excellent warmth. This type of insulation is often used in jackets and other clothing, but can also be used in boots as well. Polartec insulation is designed to be more durable than Thinsulate, providing both warmth and protection from moisture and wind.
Cushioned Footbeds
Cushioned Footbeds are the insole of a shoe that provides comfort and support for the feet. The footbed is the main component between the sole of a shoe and the foot, providing cushioning and support for the feet. The footbed is important to consider when buying work boots with Vibram soles, as it helps to reduce the force of impact when walking or running, reducing fatigue and stress on the feet and legs.
Cushioned Footbeds come in a variety of materials and designs, ranging from foam to removable inner soles. Foam footbeds are often created of memory foam, which contours to the foot to provide an even cushioning effect. Other types of footbeds include gel, mesh, and leather footbeds, which provide different levels of cushioning, support, and breathability. Removable insoles can be used to customize the fit and comfort of the shoe, and are ideal for those who may need special support or comfort.
Shock Absorbing Midsoles
The shock-absorbing midsoles are intended to help protect the feet, legs, and lower back from the impact of walking, running, or standing. They help reduce the pressure and stress on the feet and body and can help reduce fatigue and injury.
There are several different types of shock-absorbing midsoles available. The most common type of midsoles is made from foam or rubber. Foam midsoles are often crafted from ethylene vinyl acetate (EVA) foam and provide excellent cushioning and shock absorption. The rubber midsoles are usually built from thermoplastic elastomer (TPE) and are quite durable. They provide good shock absorption and are less prone to deformation over time.
Another option is dual-density midsoles, which are composed of two layers of foam or rubber that are fused together. This type of midsole provides excellent shock absorption and cushioning, as the two layers are able to absorb the impact more effectively than a single layer.
Waterproofing
If you want to stay safe and secure in wet, muddy, or hazardous conditions, waterproof work boots are a must! Whether your job requires working with water, mud, or hazardous materials, these boots can give you the protection you need to stay safe.
When it comes to choosing a pair of Vibram-soled work boots, one should make sure to consider the type of waterproofing that is being utilized. Breathable membranes, waterproof leather, and waxed leather all provide different levels of protection. Breathable membranes are ideal for outdoor activities, as they allow the foot to "breathe", and keep the feet dry and comfortable.
Waterproof leather is excellent for industrial settings, as it is durable and keeps the boots in their original condition for a longer period of time. Waxed leather is an excellent choice for protecting the boots from water seeping in and damaging them. Whatever the situation, there is a waterproofing option to suit the needs of the job.
Final Verdict
High-quality work boots with Vibram soles provide ultimate comfort, performance, and protection. This globally recognized sole brand is renowned for its premium rubber compounds. Vibram's name is synonymous with durability, traction, and waterproofing, making it the perfect choice for any job, no matter the environmental conditions.
It's a battle of the boots, and the Ariat Men's work boots come out on top! Combining comfort with superior durability, this shoe's full-grain leather and Vibram outsoles make it a winner. But if you're looking for a bargain, the Timberland PRO Men's Helix 6" work boots are a great choice. Waterproof leather and alloy safety toes make this a great option for a low budget.
FAQs
Can I use work shoes with Vibram soles for construction?
Yes, you can use work shoes with Vibram soles for construction. Vibram soles are designed to provide excellent traction and stability on various surfaces, making them ideal for work on construction sites. Additionally, the material is resistant to abrasion, so it can withstand the wear and tear of a construction site. 
How to maintain Vibram soles work shoes?
Caring for your Vibram soles work shoes is essential for optimal performance and longevity. Start by using a damp cloth or brush to remove any dirt and debris, then let them air dry completely before storing. To protect the soles, apply a waterproofing agent to prevent cracking and reduce wear. Also, use a protective product on the upper material to keep it looking like new. Follow these simple steps and your Vibram soles work shoes will last longer and look great!
What is so special about Vibram soles that they are preferred by those who wear work boots?
Vibram soles are known for their superior grip, durability, and comfort. They are made with a special rubber compound that is designed to provide the best traction on slippery or uneven surfaces. The rubber also has excellent shock-absorbing qualities, which makes it ideal for people who work in environments where they will be exposed to a variety of surfaces. Additionally, Vibram soles provide better stability and support for the feet, reducing the risk of injury.
How long should Vibram soles last?
The soles' longevity depends on the frequency of wear and the intensity of activity. In harsh conditions, these soles may only last up to one year; however, if you're simply wearing them casually, you can expect a lifespan of up to five years. On average, though, these soles should remain sturdy for at least three years.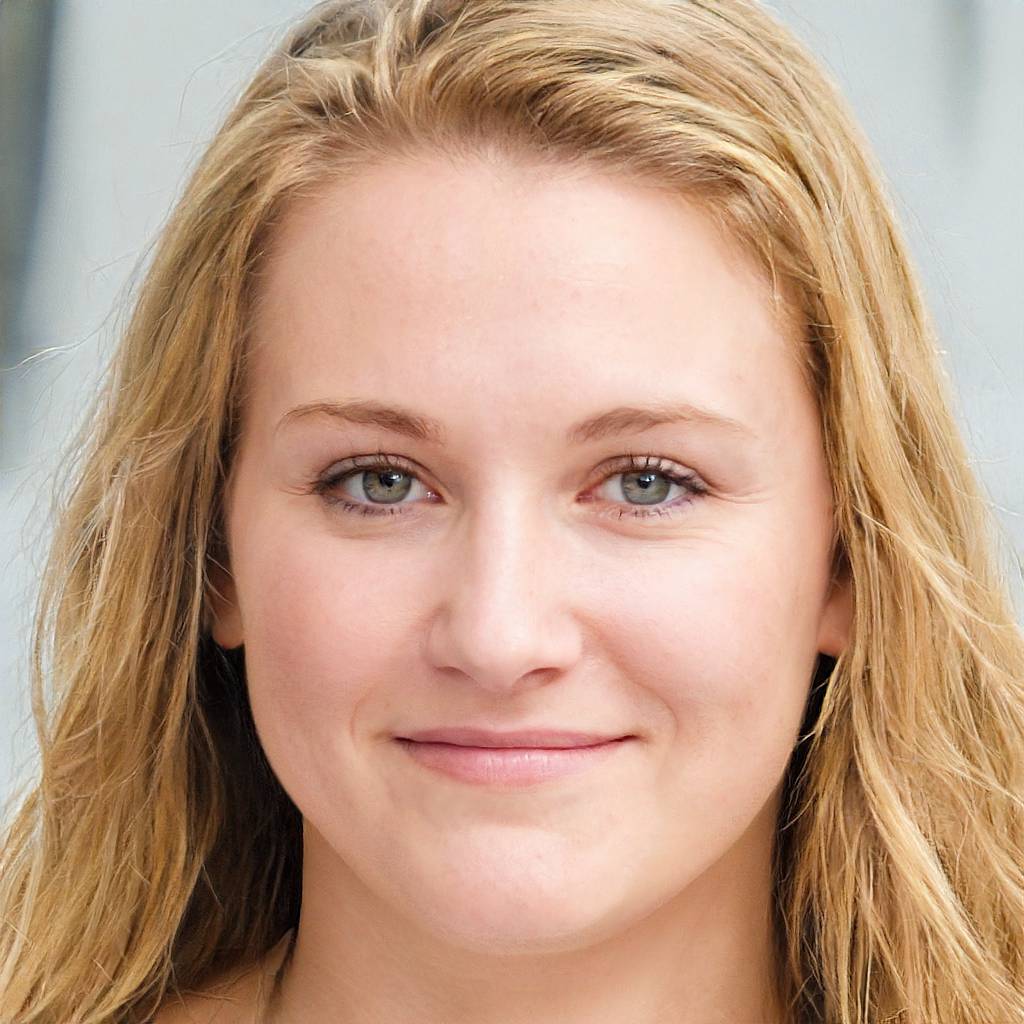 Sarah is the brains behind BootsNerd. Sarah Jaffe is a writer, editor, and boots lover based in Brooklyn, New York. She has done BA (Hons) in Footwear Design from De Montfort University, UK. She loves to write about boots and has a particular interest in vintage and sustainable fashion.