Last Updated on January 17, 2023 by Sarah Jaffe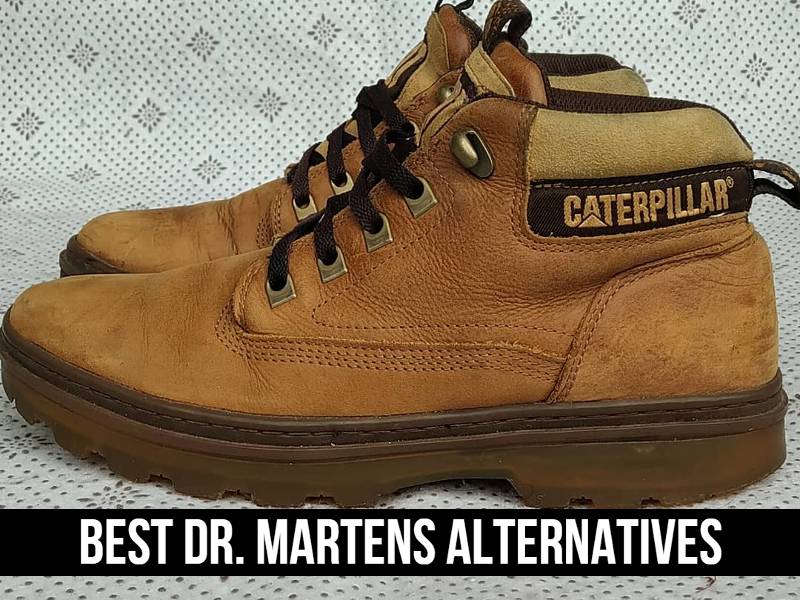 The Dr. Martens boots have been an iconic footwear style since the 1950s. They are known for their durability, comfort, and timeless design, but sometimes our bank accounts just cannot allow us to buy these premium boots as they usually are $100 or more per pair.
For those of you who are on a budget, there are some great boots that look just as great as Dr. Martens and are much more affordable. Whether you are looking for a classic boot, a lace-up style, or a trendy combat boot, there is an alternative shoe out there that will fit your style and budget. No matter which one you choose, you can rest assured that you will be getting a stylish boot without breaking the bank.
6 Best Alternatives to Dr. Martens Boots – Reviewed and Expert Picked
In this section, we'll cover some of the best Dr. Martens alternatives that you can find on the market. We'll discuss the materials, design, and price of each boot, so you can make the best decision for yourself and find the perfect boot to fit your individual style.
1. ICHIGO Lace-up Combat Boots (Best in the Low Budget)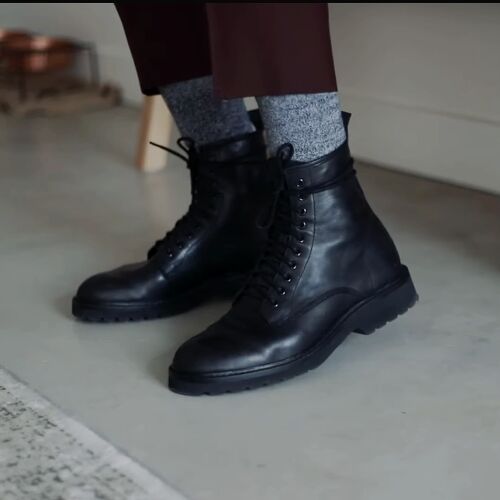 Key Specifications:
| | |
| --- | --- |
| Shaft | 5.12 inches |
| Platforms | 0.83 inches |
| Heels | 1.77 inches |
| Sole | TPR rubber non Skid |
Ichigo Lace-up Combat Boots are the perfect choice for those who want to stand out in a crowd and still maintain comfort and protection. Not only is its faux leather construction cost-effective and durable, but it's also water resistant, making it ideal for outdoor activities and wet weather. Plus, it's lightweight so your feet won't be weighed down, yet you still have the protection you need.
We adore the Thermoplastic Elastomers (TPE) sole of this shoe; it's like a guardian angel for your feet! With awesome shock absorption qualities, it will ensure a comfortable stride for miles and miles. And with remarkable resistance to wear and tear, you can count on it to protect your feet from the elements for an extended period of time. Too, TPE is temperature-proof, so you don't have to worry about your shoe cracking or becoming brittle in any climate.
Moreover, these boots are equipped with metal eyelets, offering strength and stability for the shoe. The eyelets provide a secure fit for the laces, evenly distributing the tension and preventing any discomfort or blistering. With the metal eyelets, the laces are guaranteed to stay in place and provide optimal support for the feet.
Knowing the circumference of the shaft for ICHIGO boots can be critical for finding the ideal fit. Measuring 10.83 inches, it helps the wearer identify the size they need to purchase, and ensures that when worn, the boot lays comfortably without being too tight or too loose. With the right circumference, you can avoid any potential tripping or slipping that could occur when the boot is too large.
2. Vostey Men's Chukka Boots
Key Specifications:
| | |
| --- | --- |
| Platform height | 1.10 inches |
| Permit better airflow | Allows feet to stay drier |
| Hugs ankle | Provides a luxurious feel with every step |
| Exquisite craftsmanship | Intricate stitching for durability |
Vostey Men's Chukka Boots have an outsole that offers a firm grip on slippery surfaces, with the natural rubber providing superior traction and cushioning. The flexibility of the rubber ensures that your feet stay comfortable and fatigue-free while being tough enough to resist wear and tear, giving you long-lasting protection and stability in any weather.
You will be glad to know that this gadget feature shoelace that has been carefully polished with wax treatment, ensuring that they are both beautiful and generous in appearance. These laces are also incredibly comfortable and never feel too tight against the foot.
Another great thing about them is that they boast exquisite craftsmanship and intricate stitching that ensure unparalleled strength and durability, while also providing an elegant, stylish look. The exquisite stitches form an intricate pattern that wraps around the entire body of the shoe, creating an effortless seal that prevents any cracking or fraying.
Vostey Men's Chukka Boots make your outdoor experience truly extraordinary all because of the skin-friendly soft fabric at the shoe mouth that ensures your ankles are comfortably protected from any sudden shocks. They are ready for any adventure, from traversing mountains to snow days and business meetings, to long days of cycling.
3. Dirty Laundry Women's Margo Ankle Boot (Best Overall)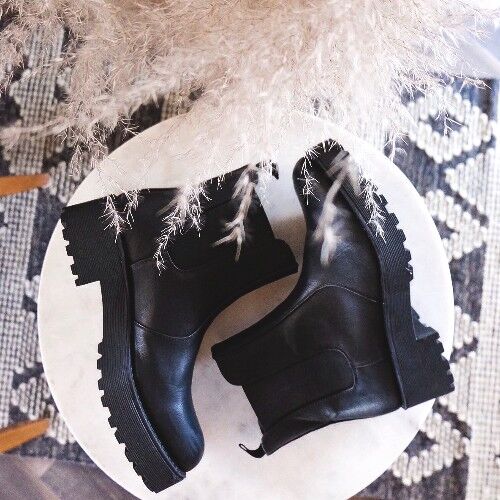 Key Specifications:
| | |
| --- | --- |
| Rubber heel | 2 inches |
| Protection | Superior shock absorption |
| Chunky platform sole | 1.5 inches |
| Shaft | 6-inch Protects against dirt,and debris |
Dirty Laundry Women's Margo Ankle Boot is designed to provide the ultimate comfort and support for your feet. Its ankle-grazing shaft makes sure that you have the flexibility you need to move freely, while the black elastic gussets on each side provide a cozy fit and reduce the risk of pressure and chafing.
From my personal experience with this item, I can tell you that it is the perfect companion for your daily adventures. Its 2 inches rubber heel gives you increased stability and balance, reducing the risk of slips and falls. Its superior shock absorption protects your feet and ankles as you walk, run, or jump. Too, it helps improve your posture and provides a more even weight distribution for greater overall comfort.
Additionally, these shoes provide a 1.5″ chunky platform sole that helps to lessen the load on feet and ankles, allowing for enhanced comfort and less exhaustion. Moreover, this chunky platform sole distributes the pressure of the wearer's weight across the entire foot, avoiding any potential pain that may be caused by wearing high-heeled shoes.
Dirty Laundry Women's Margo Ankle Boot is your foot's best friend. Its convenient pull tab located on the back of the boot makes it a breeze to get your feet in and out of the boot. No more struggling to put on or take off your shoes. The looped handle makes it easy to grip and pull, so even those who have difficulty bending over or reaching their feet can slip in and out of their shoes with ease.
4. Bruno Marc Men's Combat Military Boots
Key Specifications:
| | |
| --- | --- |
| Timeless cap toe | Natural sheen |
| Heel height | 1 inch |
| Platform | 0.5 inches |
| Lining | Plush fabric Keeps the foot warm and dry |
Bruno Marc Men's Military Boot is the perfect accompaniment for any man who loves to get outside and explore. With its rugged textured Thermoplastic Elastomers outsole, you can traverse even the toughest terrain with ease and confidence. Due to the superior grip and traction, you can feel safe knowing that your feet are secure, while the lightweight design won't bog you down if you decide to go longer.
Most customers are attracted to this purchase because they provide optimal support and comfort with its leather-covered insole. Its sweat-absorbing technology keeps your feet dry and comfortable throughout the day, allowing you to enjoy the outdoors or work in any environment with ease.
In addition to that, their upper is constructed with polyurethane, which has become an invaluable material for the construction of outdoor footwear that can stand up to the elements. Its combination of durability and flexibility makes it the ideal choice for off-road exploration or any other activity that requires superior protection and performance. With polyurethane, your shoes can take on whatever terrain you throw at them and still hold up to the wear and tear of a demanding lifestyle.
Bruno Marc Men's Combat Military Boots employs a lace-up closure that is not only adjustable – so you can get the perfect fit – but also dependable, with laces that won't come undone during wear. This type of closure allows you to access the tongue of the boot easily and quickly, meaning you can adjust the laces as needed.
5. Steve MaddenTornado Combat Boot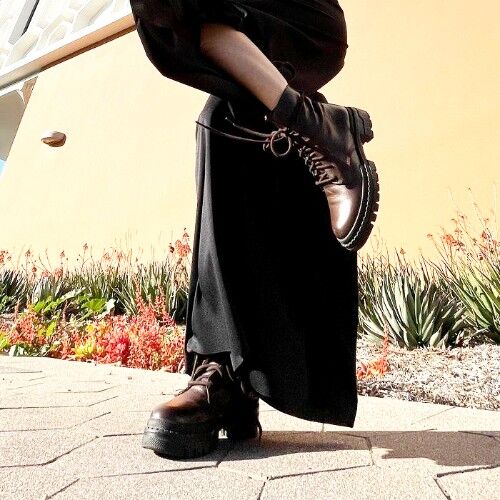 Key Specifications:
| | |
| --- | --- |
| Heel height | 2.5 inches |
| Weight | 1 pound 4.5 oz (per shoe) |
| Cushioned footbed | Absorbs the impact of each step |
| Metal eyelet design | Creates strong, secure closure for laces |
Steve Madden Tornado Combat Boot takes comfort and convenience to a higher level with its functional inside zipper. With a simple pull of the zipper pull, the internal coil of zipper teeth opens up, permitting you to slip into the boot with ease. Too, the zipper ensures a snug fit, while keeping the laces secure and in place.
Our team of experts testing these boots tell us that they have the highest quality lug rubber sole that won't let you slip, no matter where your journey takes you. Not only are they non-slip, but they are also highly wear-resistant, ensuring that they will be your trusty companions for years to come.
Another great thing about this product is that it offers superior ankle support and stability with its 8-inch shaft height. This height helps to protect the ankle from rolling or spraining as well as keeping dirt, debris, and water out to ensure comfort and dryness. The extra height also helps to keep the foot secure and in place, so you won't slip or lose balance.
Steve Madden Tornado Combat Boot's 10.5-inch shaft circumference is the ideal friend for your feet. It provides secure, snug fit and optimal ankle support so the boot won't slip or rub against your skin. Not to mention, the extra stability and support it offers can be very helpful in strenuous activities or when standing for long periods of time. Plus, with its locking circumference, your feet won't slip out when you least expect it, ensuring comfort and stability.
6. Lugz Men's Convoy Fashion Boot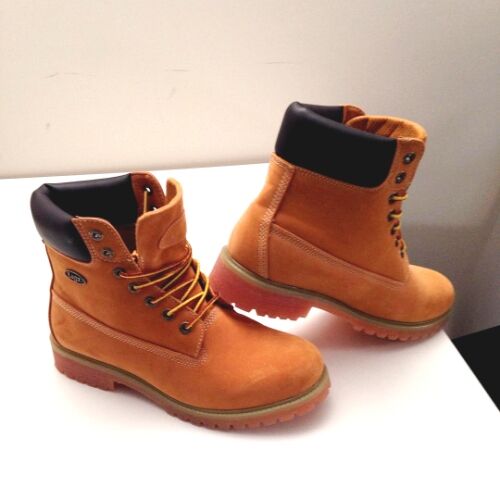 Key Specifications:
| | |
| --- | --- |
| Padded collar and tongue | Snug fit |
| Shaft height | 6 inches |
| Provides extra ankle support | Reduces fatigue when walking |
| Rubber outsole | Cushions foot from impact |
Lugz Men's Convoy Fashion Boot boasts a luxurious padded insole designed to provide superior cushioning and comfort. The soft foam construction absorbs the shock of your steps to reduce pressure on the feet so that you can walk for miles without fatigue. This insole also offers additional support and stability for a balanced stride, as well as keeping your feet cool and dry for a blister-free experience.
You will be happy to know that this item is crafted with a breathable lining, permitting your feet to stay cool and dry all day long. This fabric is lightweight and wicks away moisture and sweat, keeping feet from getting too hot and uncomfortable. Plus, this breathable fabric helps to keep feet dry and fights against bacteria and fungi buildup, preventing odors and other problems.
We were very impressed by the fact that these shoes bring together classic Lugz logo hardware and eyelets to give you a steady grip and reduce pressure on the foot. With eyelets spaced evenly, you can pull the laces tightly but without straining your feet. The secure fit is made even better with the logo hardware on the side of the boot, which also adds an aesthetic appeal. Lacing up is made easy and the laces won't come undone thanks to the secure fastening system.
Furthermore, this unit boasts a synthetic upper that is an exemplary union of strength, breathability, and lightweight durability. Its water and dirt-resistant construction ensure protection from whatever Mother Nature throws your way. So, whether you're headed out for a hike or a night on the town, you can trust that the Lugz Men's Convoy Fashion Boot is up for the challenge.
The Qualities of Dr. Martens boots you should look for in Alternatives
Dr. Martens boots are a classic style staple that, due to their popularity, are often difficult to find in stock. If you are looking for a similar style boot, it is important to understand the key qualities Dr. Martens offer and to make sure any substitute has them.
Given below are the features to look for when buying an alternative to Dr. Martens boot:
Heat-sealed welts
Heat-sealed welts are a type of welt, which is the part of the boot that attaches the upper to the sole. The heat-sealed welt is made from a synthetic material and is heat-sealed to the sole of the shoe. This process creates a strong bond and creates a water-resistant seal.
There are two main types of heat-sealed welts on Dr. Martens's substitute boots – the Goodyear welt and the cemented welt. The Goodyear welt is the most common type of welt and is made from a leather strip that is stitched, crimped, and sealed to the sole of the shoe. This type of welt is often used in high-end boots as it creates a very strong and durable bond. The cemented welt is a more affordable option and is made from a synthetic material that is heat-sealed to the sole of the shoe. This type of welt is not as strong as the Goodyear welt but it still creates a strong bond and can last for many years.
Air-cushioned soles
These soles help to absorb the impact of walking, running, or jumping on hard surfaces, reducing the strain on your feet, ankles, and other joints. This can help to prevent tiredness, blisters, and strain injuries. They also provide insulation from cold weather and can help to reduce the risk of slipping on wet surfaces.
The most common type of air-cushioned sole is the EVA (ethylene vinyl acetate) sole. This is a lightweight and flexible material that offers excellent cushioning and shock absorption. It is also highly durable and long-lasting, making it a great choice for everyday wear.
Other types of air-cushioned soles include PU (polyurethane) and TPU (thermoplastic polyurethane) soles. These are both more durable and supportive than EVA, making them a great choice for activities that require more support or protection.
Reinforced heel and toe areas
When looking for an alternative to Dr. Martens's boots, make sure to pay attention to the heel and toe areas. These are the areas that face the most wear and tear, and can easily be damaged over time. Reinforcing these areas will add extra support and durability, so your boots can stand up to regular use and last longer.
There are several types of reinforced heel and toe areas that can be found in Dr. Martens's substitute boots. The most common type is reinforced leather, which is a layer of leather that is bonded to the main body of the boot to increase durability and protection in these areas. Other types of reinforced heel and toe areas include rubberized toe caps, plastic toecaps, and steel toe caps. All of these reinforced heel and toe areas provide increased protection and support for the wearer.
Good arch support
For Dr. Martens Alternatives Boots, good arch support is key. It's like an insurance policy for your feet: providing the cushioning and support you need to protect yourself from aches, pains, and worse. Plus, it helps your body weight distribute evenly over your feet for an extra layer of relaxed comfort. So get the coverage you need and get the most out of your boots.
There are a few arch support options to take into account. For those looking for superior arch support, built-in arch support is the way to go. The more expensive boots are equipped with this feature, offering specialized support to the arch. If your budget doesn't allow for built-in arch support, removable arch support and aftermarket arch support are both great substitutes. The removable arch support can be bought separately and inserted into the boot, while aftermarket arch support is an insert designed to fit the shoe and provide arch support.
Slip-resistant treads
Slip-resistant treads provide extra grip and stability, a must for anyone walking in wet, icy, or slippery conditions. With their superior grip, the chances of slipping or falling are greatly reduced. And if you're trekking, camping, or working in an industrial environment, the extra stability they provide on uneven or rough terrain is invaluable.
For a sure-footed grip on slick surfaces, nothing beats a rubberized sole with a raised pattern. Not only does it provide extra traction and stability, but it also cushions and absorbs shocks from the ground. Other types of slip-resistant treads include metal studs, which can provide extra traction on icy surfaces, as well as nubbed treads which can provide additional grip and stability when walking on uneven terrain.
Durable, high-quality leather or synthetic uppers
When it comes to purchasing Dr. Martens's substitute, the material of the uppers is an essential factor to consider. Opt for a sturdy, top-grade leather or synthetic material to ensure your boots will stand up to wear and tear, providing durability and longevity.
When it comes to selecting the perfect Dr. Martens substitute boot, leather uppers are the way to go. From cowhide and sheepskin to more exotic hides such as ostrich and alligator, leather is renowned for its protection and durability, though it does come at a price.
Alternatively, man-made materials such as nylon and polyester are often more cost-effective but don't offer the same level of robustness as leather. Lastly, for those looking for something lightweight and breathable, canvas uppers may be the answer. While canvas may not be as tough as leather or synthetics, it is a great choice for those who simply want a comfortable boot.
Waterproofing
The importance of waterproofing when buying Dr. Martens Alternatives Boots cannot be understated. Without it, your feet and the boots could be left exposed to the elements like water, dirt, and debris, leading to discomfort and potential damage. With waterproofing, however, you can rest assured knowing that your feet and the boots are safe and protected, no matter the weather.
There are different types of waterproofing to consider when choosing Dr. Marten's substitute Boots. The most common form is water-repellent treatments, which reduce the absorption of water and help keep the boots looking cleaner for longer. Some boots are also treated with waterproof membranes, which are designed to keep the feet and the boots completely dry by creating an impermeable barrier. Some boots are completely waterproofed with rubber or synthetic coatings, which create a sealed barrier against moisture and dirt.
Final Verdict
Finding the perfect alternative to Dr. Martens's boots does not have to be a daunting task. With a variety of styles, colors, and materials, there is something for everyone. Whether you want a classic style, something more modern, a vegan alternative, or a budget-friendly option, there is a boot that fits the bill.
The Dirty Laundry Margo Ankle Boot is the overall top choice with its classic look, ankle-grazing shaft, and black elastic gussets, making it a great balance of style and durability. But if you're looking for something on the budget-friendly side, ICHIGO Lace-up Combat Boots offers a faux Leather material, TPR rubber sole, and cushioned footbed for comfort without breaking the bank. So take your pick and step out in style!
Thank you for reading!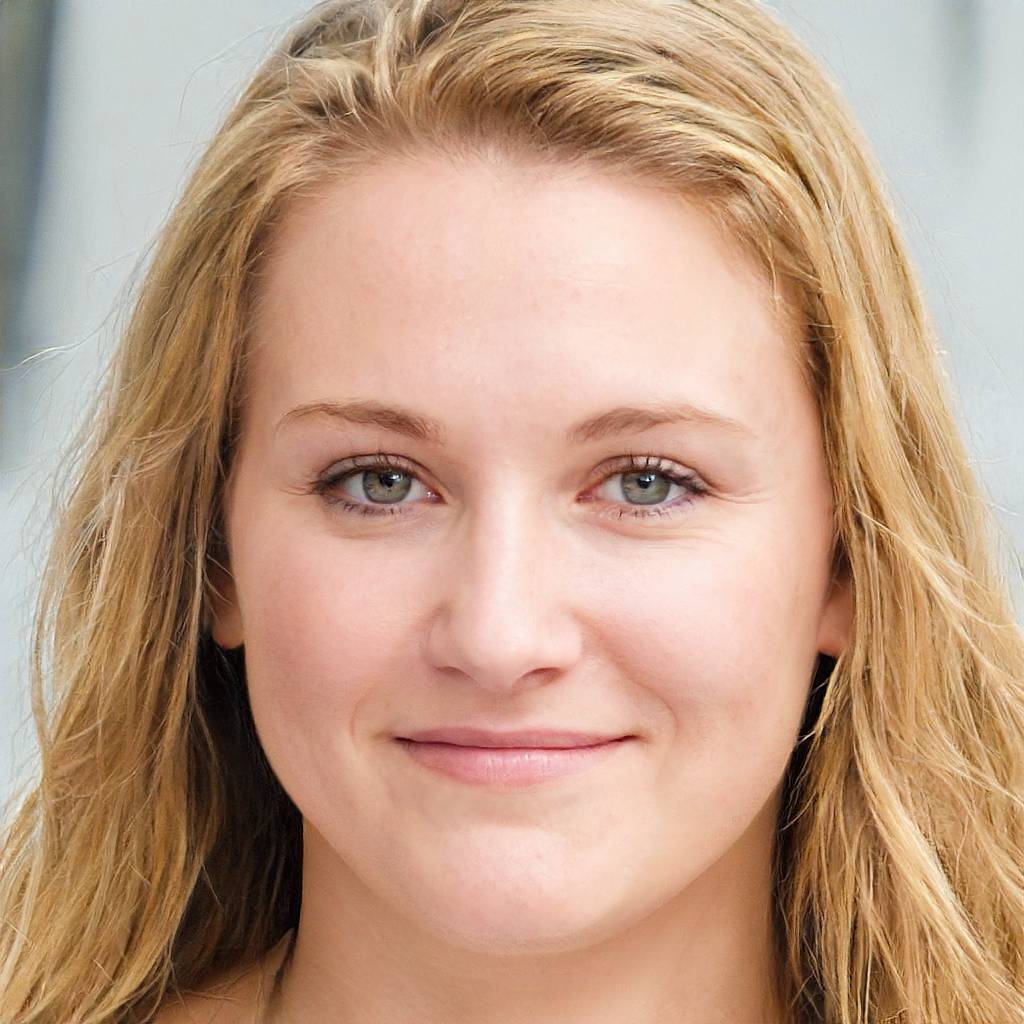 Sarah is the brains behind BootsNerd. Sarah Jaffe is a writer, editor, and boots lover based in Brooklyn, New York. She has done BA (Hons) in Footwear Design from De Montfort University, UK. She loves to write about boots and has a particular interest in vintage and sustainable fashion.