Last Updated on November 21, 2023 by Sarah Jaffe
No one wants to experience the distress of plantar fasciitis. To make sure you are in the best of health, it is imperative to choose the right type of work boots. Providing the necessary support and cushioning, these boots can make a world of difference in alleviating the pain and suffering caused by this condition.
An overwhelming majority of people, 83.2%, wear footgear that is not suitable for their feet, according to a study in the Journal of Family Medicine and Primary Care. In contrast, a mere 16.8% of people do wear shoes that meet recommended guidelines of having a heel height between 0.5-4 cm, thick soles, and arched or cushioned insoles. Of those suffering from plantar fasciitis, 82.2% reported wearing shoes with minimal heel height, and 55.5% wearing shoes with hard, non-cushioned insole without built-in arch support.
List of 6 Best Work Boots for Plantar Fasciitis
Best Work Boots for Plantar Fasciitis – Our Top Picks!
After careful research and consideration, we have compiled a list of the 6 best work boots for plantar fasciitis. Each of these boots has been carefully selected for its comfort, support, and durability.
How the perfect work boot can be beneficial for Plantar Fasciitis
Perfect work boots for Plantar Fasciitis offer several benefits:
Arch Support: They provide adequate arch support to reduce strain on the plantar fascia, promoting a more natural foot position.
Cushioning: Quality cushioning absorbs shock, minimizing the impact on the feet and reducing discomfort associated with Plantar Fasciitis.
Stability: The boots offer stability, particularly in the heel and midfoot areas, which is crucial for those with Plantar Fasciitis to prevent further stress on the foot.
Proper Fit: Well-fitted boots prevent unnecessary movement within the footwear, reducing friction and irritation that could exacerbate Plantar Fasciitis.
Heel Support: A firm and well-constructed heel cup provides additional support and helps in maintaining proper alignment, alleviating strain on the heel.
Contoured Insole: Boots with contoured insoles conform to the natural shape of the foot, providing comfort and additional support where needed.
Breathability: Good ventilation helps keep feet dry, preventing conditions that could worsen Plantar Fasciitis.
Durability: Durable materials ensure that the boots maintain their supportive features over time, offering long-term benefits for individuals dealing with Plantar Fasciitis.
Choosing the right work boots that address these aspects can significantly contribute to managing and alleviating the symptoms of Plantar Fasciitis during long work hours.

We hope that this section will help you to make an informed decision when selecting the best work boot for your needs.
1. Thorogood Work Boots for Plantar Fasciitis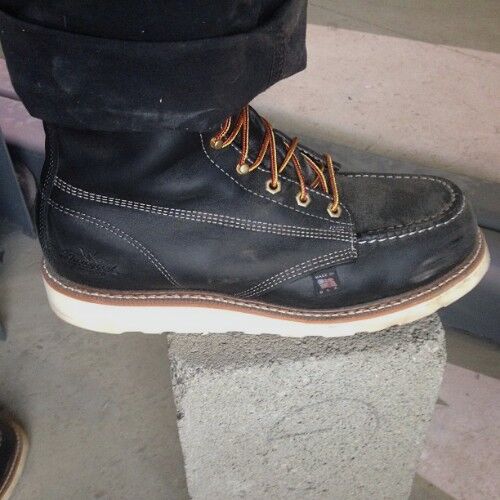 Thorogood has crafted a work boot unlike any other. Equipped with a removable ultimate shock absorption footbed, it guarantees to provide cushioning and moisture-wicking power to prevent any discomfort from the very start. This innovative feature utilizes dual-density polyurethane concentrated in key parts of the foot, so you can be sure that each step is as comfortable and dry as possible.
You will be glad to know that this unit feature Goodyear storm welt construction, which is an unbeatable combination of superior wear resistance, and a moisture seal between the upper and midsole. This makes them the perfect choice for the hard-working man, guaranteeing the utmost dependability and longevity.
Moreover, its shank is made from fiberglass which gives these mens shoes the flexibility of elasticity and the strength of rock to provide a solid structure that can withstand any pressure, no matter how intense it may be. This shank also ensures that these boots won't lose their shape, even after enduring the toughest of jobs.
Thorogood has 6-inch flexible ankle support that can be a great asset to those suffering from plantar fasciitis. By providing extra support to the lower leg and ankle, this support can help to reduce the strain on the plantar fascia, which is the tissue band that runs from the heel to the toes and supports the arch of the foot.
2. Caterpillar Women's Work Boots for Plantar Fasciitis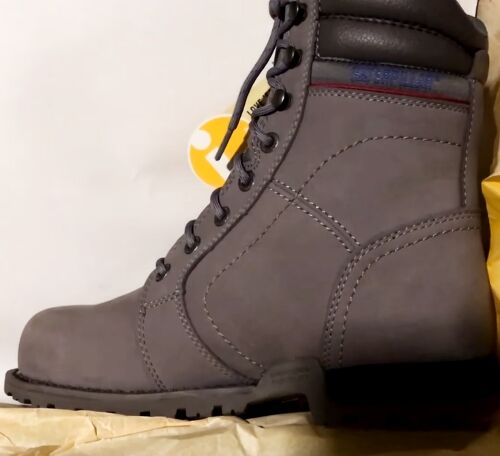 No other footwear is as reliable and comfortable as Cat Footwear's revolutionary new Patented iTechnology construction. Featuring Goodyear welted forefoot and cemented heel, they provide superior durability and cushioned athletic comfort for all-day wear. Whether you're facing a long day at work or an intense outdoor adventure, they are just what you need to get through it!
One of the best things about them is that they are crafted with nubuck leather of the highest quality, ensuring you are provided with a durable, soft, and supple material that is also highly resistant to water and other elements. This type of leather is known for having a unique texture that molds to the shape of your foot, providing extra cushioning and support; aiding in reducing pressure on the plantar fascia, and increasing overall foot comfort and support.
Furthermore, this item offers a layer of protection from compression and impact, thanks to their steel toe protection certified to the ASTM F2413-11 I/75 C/75 standard. The steel toe acts as a shield, capable of withstanding up to 2500 lbs per square inch and 75 lbs impacts, defending feet against the pain of plantar fasciitis.
For those who suffer from plantar fasciitis, the 8-inch shaft height of a boot can be a saving grace. This height offers extra ankle stability and support, helping to keep the foot in proper alignment and reducing strain on the plantar fascia. Too, the extra stability can help to reduce the risk of injury due to misalignment of the foot.
3. ARIAT mens Work Boots for Plantar Fasciitis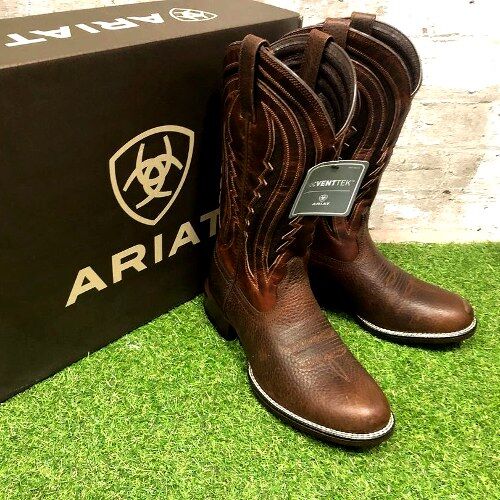 For those who have to work long and hard, Ariat's Groundbreaker pull-on boots are an absolute must-have. Not only are these boots stylish with a western flair, but they also boast four-layer rebound system (4LR) technology, extra metatarsal protection, and stability technology, making them perfect for any construction, warehouse, factory, or farm work.
From my personal experience, I can tell you that these boots have been designed for the modern man who demands both durability and comfort. The Duratread outsole offers oil and slip resistance, and the 90-degree heel provides extra support. No matter the terrain, you can rely on these boots to provide the utmost support and traction while never compromising on comfort.
For those battling plantar fasciitis, the 11.5-inch shaft height of a boot may be a blessing in disguise. Extra ankle stability and support provided by this height work to keep the foot properly aligned and alleviate stress on the plantar fascia. Moreover, the added stability helps to shield against injuries caused by misalignments of the foot.
ARIAT mens Work Boots with EVA midsole are designed to provide superior cushioning and support, helping to reduce the pressure on the plantar fascia. The midsole combines the lightweight, soft feel of Ethylene-Vinyl Acetate (EVA) foam with the stability of polyurethane, helping to reduce the strain on the feet and ultimately reducing the pain from plantar fasciitis.
4. Timberland PRO Men's Work Boot for Plantar Fasciitis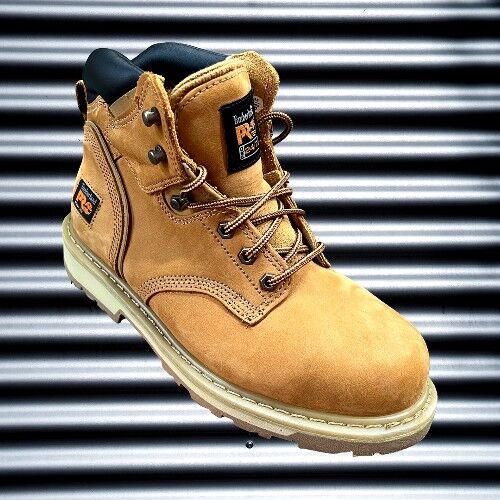 Now you can experience unprecedented comfort and performance with the Timberland Pit Pro work boot. Designed with an innovative anti-fatigue technology insole, it utilizes an inverted cone foam that will help reduce shock and replenishes energy with each and every step.
Wouldn't it be great to have peace of mind knowing that you're protected from workplace mishaps? With these shoes, you get just that! Featuring steel safety toes that meet the ASTM F2413-11 standards for protective footwear, you can be sure that your toes won't be crushed or stubbed on the job. And if a fall or accident were to occur, you can rest assured that you're protected from serious injury.
We just can't get enough of these EVA midsole marvels. Their incredible cushioning and shock absorption capabilities keep your feet and ankles free from fatigue and potential harm. Plus, their lightweight and flexible design work with your every move, giving you unbeatable comfort and protection for a totally unrestricted fit.
No matter what Mother Nature throws your way, Timberland's Nubuck leather upper has your back! Its waterproof membrane keeps your feet dry and protected in wet conditions, while the leather ensures long-lasting durability for any element you may come across. So you can confidently walk through puddles with no worries.
5. Carhartt Men's Work Boots for Plantar Fasciitis
Carhartt Men's Work Boots for Plantar Fasciitis provide the ultimate protection from the hazards of the job with steel toe technology that meets ASTM F2413-18 standards. These sturdy boots are designed to resist the impact of falling and rolling objects, absorb compression from heavy objects, and provide insulation against the electrical current, keeping your feet safe and secure.
We were absolutely wowed by this product. It takes comfort and support to a whole new level with its PU Strobel pads situated between the upper and the sole of the boot. These pads give you a cloud-like cushion that softens the impact of standing on hard surfaces while absorbing shock from walking on uneven terrain.
In addition to that, they are equipped with a 6.25-inch shaft height are the ideal option for those seeking relief from plantar fasciitis. Not only do they provide extra support to the ankle and arch of the foot, but they also offer superior protection from environmental elements like rain, snow, and debris.
Carhartt Men's Work Boots are crafted with premium, oil-tanned leather to deliver the utmost relief from Plantar Fasciitis. This luxuriously supple material is designed to give your feet maximum flexibility, durability, and breathability. It also helps keep the boots in their original shape, providing you with ultimate comfort and a greater range of motion.
6. Georgia Men's Work Boots for Plantar Fasciitis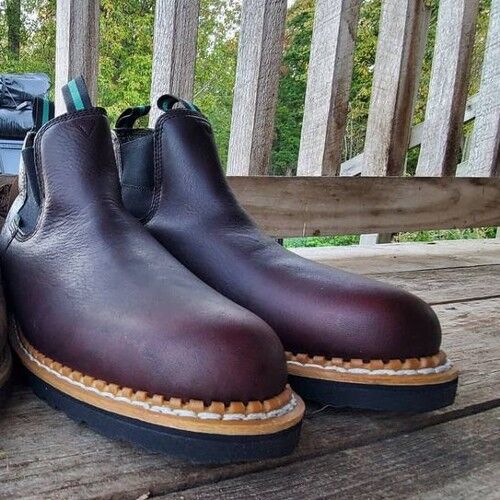 Georgia Men's Work Boots with oil-resistant polyurethane outsoles provide slip-proof protection and comfort for those with Plantar Fasciitis. The non-marking material keeps surfaces looking pristine, and its exceptional durability ensures no abrasions or damage even in tough conditions.
We love that the EVA midsoles from this brand have no match when it comes to providing excellent cushioning and impact protection. Whether you're going for a morning jog or enduring a long day on your feet, these midsoles let you move freely, keeping your feet and ankles safe from exhaustion and harm. Rather than weighing you down, they're light and bendable, adapting to each step you take.
Another great thing about this unit is that it is the ideal choice for those who need to stay on their feet for extended periods of time. With the help of their mesh-covered cushion footbeds, these boots offer maximum cushioning, keeping your feet cool and comfortable. This also helps to reduce odors and minimize the risk of foot injury due to excessive moisture.
Georgia Men's Work Boots provide an added layer of arch support through the steel shank, which can help to reduce the strain on the plantar fascia and alleviate the pain associated with plantar fasciitis. This extra support helps to keep the foot's arch in place and allows the thick band of tissue to move freely and without tension, aiding in the relief of discomfort.
Tests we have performed for selecting the best work boots for Plantar Fasciitis
While there aren't specific tests for selecting work boots for Plantar Fasciitis, you can follow these guidelines which we have gone through.
Arch Support Test: We have checked if the boots provide adequate arch support. This is crucial for Plantar Fasciitis.
Cushioning Test: Pressed the insole to assess the level of cushioning. Boots with extra padding can help absorb shock and reduce impact.
Flexibility Test: This is very important. We have ensured the boots are flexible at the ball of the foot but offer stability in the midfoot and heel. This balance is essential for comfort.
Heel Cup Test: A firm heel cup is important for stability. Pressed on the heel area to confirm it holds its shape.
Insole Check: Some boots allow for the use of custom orthotic insoles. Checked if the insole is removable or if there's enough space for inserts.
Comfort Evaluation: Last of all, Walked around in the boots for continuous 1 hour to assess overall comfort. Paid attention to any pressure points or discomfort that may exacerbate Plantar Fasciitis.
Remember, individual preferences and the severity of Plantar Fasciitis can vary, so it's crucial to find boots that suit your specific needs and provide the necessary support.
Best Work Boots for Plantar Fasciitis – Buying Guide
Searching for the perfect pair of work boots for plantar fasciitis doesn't need to be complicated! If you know what to look for, you can find a pair that provides the comfort and support you need to get through a hard day's work with ease. Here's what you need to know to make the best choice:
Contoured & Cushioned Footbeds:
When it comes to buying work boots for plantar fasciitis, it is essential to consider contoured and cushioned footbeds. This is because the contoured footbeds help to support the arch, which is a crucial factor for anyone suffering from plantar fasciitis. The cushioning helps to reduce the amount of impact on the feet, which can help reduce the pain and discomfort associated with the condition.
There are two main types of contoured and cushioned footbeds: those with shock-absorbing properties and those with supportive properties. The shock-absorbing footbeds are designed to absorb the impact of walking and running, which helps to reduce the amount of stress put on the feet while also providing arch support.

The supportive footbeds provide a more solid base and help to keep the feet in the correct alignment, which is important for those who have plantar fasciitis.
Midsoles:
When you are in the market for work boots to help with the discomfort of plantar fasciitis, the midsole should be taken into account. This component, which exists between the inner and outer sole, is responsible for offering cushioning and support to the arch of one's foot.
There are several types of midsoles available for work boots. The most common type is the EVA midsole, which is a lightweight foam material designed to provide softness and shock absorption. Other midsoles include polyurethane, which is a stiffer material offering more support and stability; and cork, which is a more natural material and can help absorb some of the shocks from walking on hard surfaces. Each of these materials offers different levels of support and cushioning, so it is important to consider which option is best for you.
Flexible Construction:
Work boots that are constructed with flexibility and durability in mind are absolutely essential for people suffering from plantar fasciitis. A good pair of work boots won't just last for years, but also offer superior comfort that is so needed when dealing with this condition. When searching for the perfect pair of work boots, we highly suggest looking for those that are made with the Goodyear Welt, Cement, or Blake construction methods.
For the ultimate in durability and water resistance, the Goodyear Welt Construction Method is the way to go. With a narrow strip of leather stitched around the outsole and through the insole, this method is designed to last. Not only do welted stitches keep the work boot together, but a strong adhesive is used, too. Plus, if the leather strip ever wears down, you can replace it.
For a lighter, more flexible approach to work boots, the Cement Construction Method provides the answer. Instead of leather, a strong adhesive is used to attach the upper to the outsole. This method is not as water-resistant as the Goodyear Welt, but it is lighter and more flexible for lighter-duty work boots.
Blake Construction Method is similar to the Goodyear Welt, but instead of using a leather strip, the upper and outsole are stitched together directly. This construction method is lighter and more flexible than the Goodyear Welt, but it is not as durable.
Deep Medium-Sized Heels:
The deep heel cups of the work boots should be the ideal size to cradle and support your feet, without being too tall which could ultimately cause tension and pain in your feet, particularly in the heel area.
This is due to the plantar fascia, which is the ligament that connects the heel and the toe bones, being under constant strain when walking on hard surfaces. Deep heel cups are what you need to secure your heels, preventing unnecessary strain from being transferred to your feet.
Secure Fit:
When it comes to providing relief to your plantar fascia, the best thing to do is to ensure your heels are as comfortable and steady as possible. To make this a reality, invest in work boots with a secure fit to keep your feet from getting jostled around inside them.
We suggest work boots with a strong lacing system for those afflicted with plantar fasciitis, so the laces stay tight even when the shoes must contend with uneven and rocky terrain.
Easy-To-Break-In:
If you have plantar fasciitis, your work boots should be as easy to break in as possible. Taking extra steps to ensure your boots are flexible and form-fitted to your feet will alleviate the pain and discomfort associated with the condition.
Don't let that new pair of work boots take more than a week before they're broken in, two weeks tops. A quick break-in period will ensure your boots are molded to the contours of your feet while removing any additional stress that could worsen things.
Safety Toes:
Safety Toes are an important consideration when purchasing work boots for plantar fasciitis. A safety toe is a protective toe guard that is built into the boot and acts as a shield for your foot against impact and compression. There are several types of safety toes available:
Steel toes provide the most protection from impact and compression and are the most common type of safety toe. They are usually made from steel alloy and can be extremely durable and long-lasting. Steel toes are often the most expensive type of safety toe and may not be suitable for those with plantar fasciitis as the steel may further aggravate the condition.
Composite toes are usually made from a combination of materials such as Kevlar, plastic, and carbon fiber. They provide good protection from impact and compression and are typically lighter and less expensive than steel toes. Composite toes are a good option for those with plantar fasciitis as they are less likely to aggravate the condition.
When it comes to keeping your toes safe and sound, aluminum toes are the lightest and most cost-effective solution. Not only do they guard against impact and compression, but they're also much gentler on sensitive feet, like those suffering from plantar fasciitis. Plus, with the added bonus of being less expensive than steel or composite toes, you don't have to break the bank for superior protection.
Oil and Slip Resistant Outsoles:
When purchasing work boots designed to help with plantar fasciitis, it is essential to consider the outsoles. Opting for those with oil and slip resistance offers extra grip on slick surfaces, helping to protect the plantar fascia from slips, trips, and falls. This thick band of tissue that runs along the bottom of the foot is vulnerable to injury, so make sure to choose wisely!
Work boots with slip-resistant outsoles come in various types, the most popular being rubber outsoles with a tread pattern designed for a secure grip on wet or oily surfaces. Boasting deep treads for maximum grip and proper drainage, these outsoles are made of materials that are resistant to oil and other chemicals.
Leather outsoles with a rubberized coating are also a great choice as they offer better protection against slips, while also being highly durable and resistant to wear and tear.
Symptoms of Plantar Fasciitis
Plantar Fasciitis is characterized by pain and inflammation of the plantar fascia, a thick band of tissue that connects the heel bone to the toes. Common symptoms include: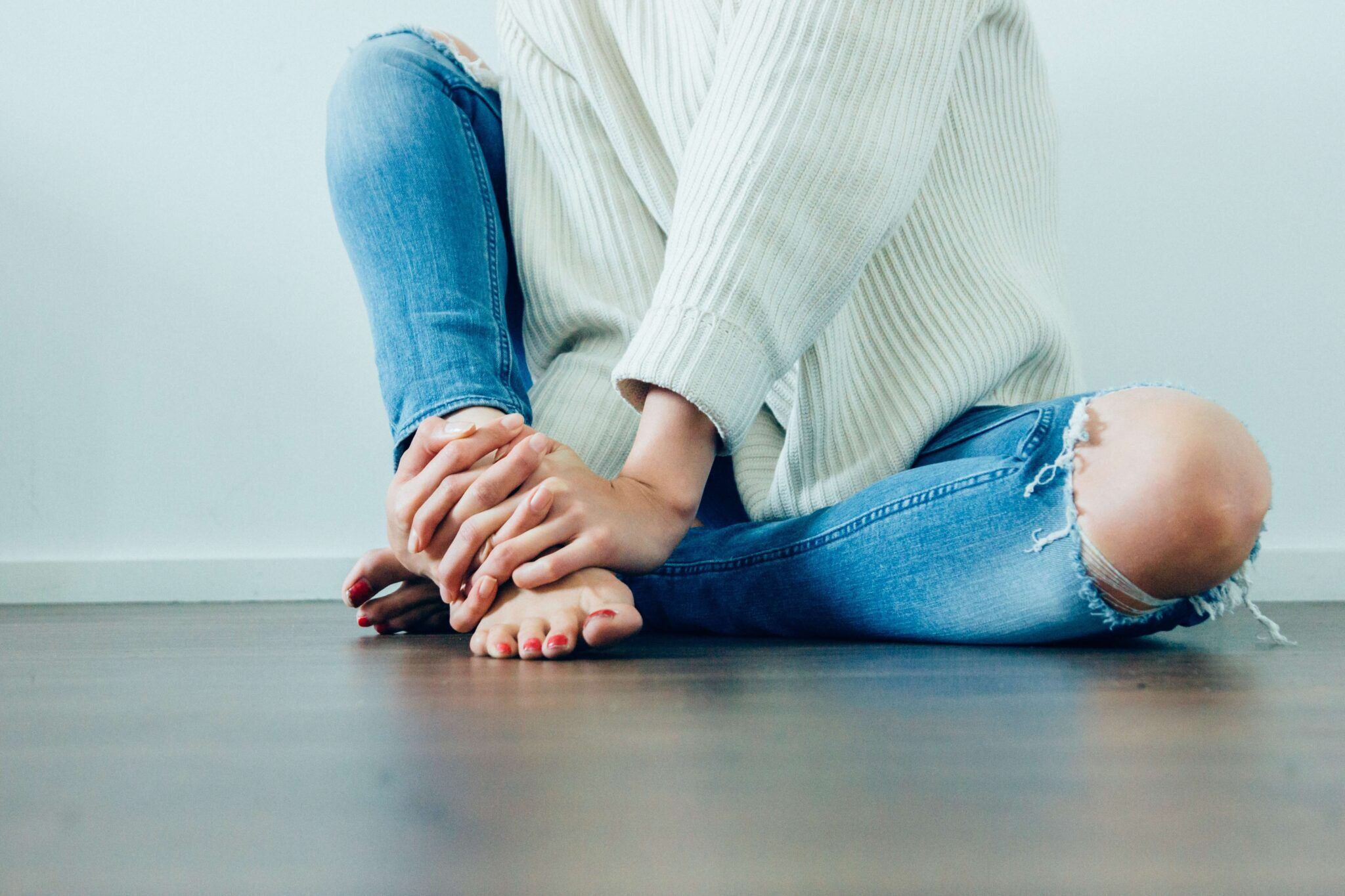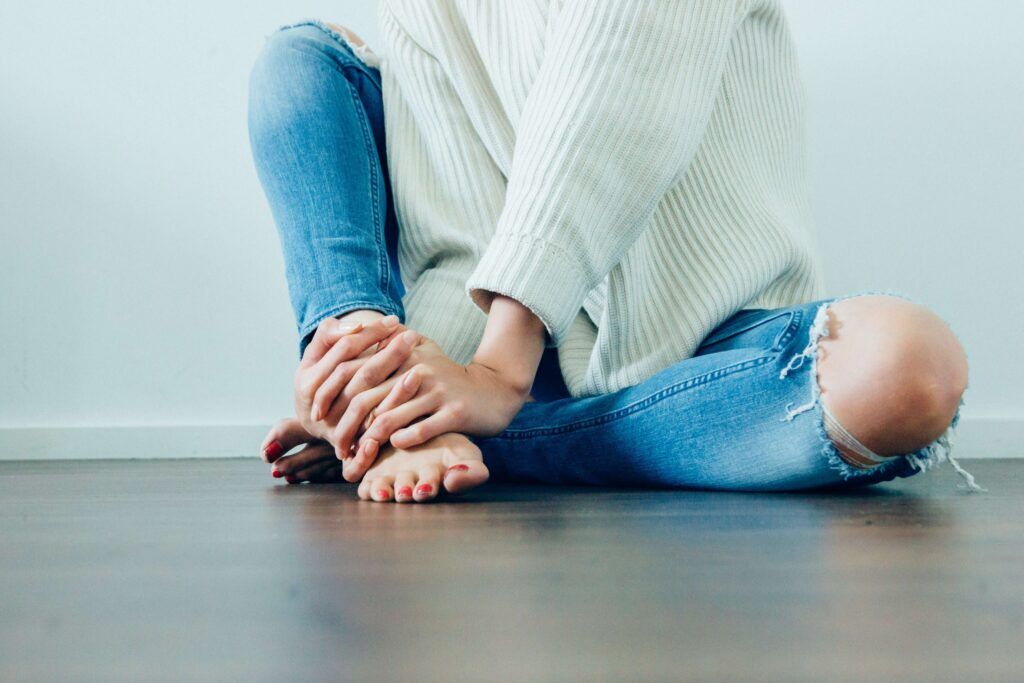 Heel Pain: Sharp or stabbing pain is often felt near the heel, especially with the first steps in the morning or after prolonged periods of rest.
Arch Pain: Discomfort or a burning sensation may be present in the arch of the foot.
Pain After Activity: Pain may increase after standing or walking for an extended period, and it can intensify after strenuous physical activity.
Stiffness: The foot may feel stiff, particularly after periods of inactivity.
Tenderness: The bottom of the foot, particularly around the heel, may be tender to the touch.
Discomfort with Climbing Stairs: Pain may worsen when climbing stairs or standing on tiptoes.
Early identification and appropriate management are essential to alleviate symptoms and prevent the condition from worsening.
More Read: Best Hiking Boots for Plantar Fasciitis
What are the causes of Plantar Fasciitis
Plantar Fasciitis commonly occurs due to overuse or strain on the plantar fascia, leading to inflammation. Key causes include:
Excessive Foot Pronation: Abnormal inward rolling of the foot while walking or running can place extra stress on the plantar fascia.
Inadequate Footwear: Wearing shoes with poor arch support, inadequate cushioning, or improper fit can contribute to the development of Plantar Fasciitis.
Overuse or High-Impact Activities: Activities that involve repetitive stress on the feet, such as long-distance running, ballet, or aerobic dance, may increase the risk.
Tight Achilles Tendon: A tight Achilles tendon can affect the flexibility of the calf muscles, indirectly impacting the tension in the plantar fascia.
Obesity: Excess body weight can strain the plantar fascia, increasing the likelihood of inflammation and pain.
Flat Feet or High Arches: Abnormal foot structures may alter weight distribution and foot mechanics, contributing to the development of Plantar Fasciitis.
Age: The risk of Plantar Fasciitis increases with age as the plantar fascia tends to lose elasticity over time.
Understanding these factors can help in preventive measures and managing the condition effectively.
How one can get comfort from Plantar Fasciitis

NOTE: Seek professional guidance from a healthcare provider for your physical concerns. This piece aims to narrate my journey with plantar fasciitis, but it should not be construed as medical advice. For those curious about my personal remedy for overcoming plantar fasciitis, I'll gladly divulge the steps I took.
Rest and Ice: Allow sufficient rest for the affected foot and use ice packs to reduce inflammation. Ice can be applied for about 15-20 minutes every few hours.
Stretching Exercises: Perform gentle stretching exercises for the calf muscles and Achilles tendon to enhance flexibility and relieve tension on the plantar fascia.
Supportive Footwear: Choose shoes with good arch support, cushioning, and a proper fit. Avoid high heels and shoes with inadequate support.
Orthotic Inserts: Custom or over-the-counter orthotic inserts can provide additional support and help in maintaining proper foot alignment.
Night Splints: Wearing night splints can help stretch the calf and the arch of the foot, reducing morning pain.
Physical Therapy: Consult a physical therapist for targeted exercises and treatments to address specific issues contributing to Plantar Fasciitis.
Anti-Inflammatory Medications: Nonsteroidal anti-inflammatory drugs (NSAIDs) may help manage pain and inflammation. Consult a healthcare professional before using them regularly.
Weight Management: Maintain a healthy weight to reduce excess stress on the plantar fascia.
Calf Muscle Massage: Gentle massage of the calf muscles may provide relief and improve flexibility.
If symptoms persist or worsen, it's crucial to consult a healthcare professional for a comprehensive assessment and personalized treatment plan. In severe cases, more advanced interventions, such as corticosteroid injections or physical therapy, may be recommended.
Final Verdict
Thanks to the advances in technology, you no longer have to suffer from plantar fasciitis while working. Just by choosing the right pair of work boots, you can be sure to continue working in comfort and with the right support. Not only do work boots with excellent arch support help alleviate pain and discomfort associated with plantar fasciitis, but they also provide you with the protection you need for your feet.
Perusing this review, you can now purchase the perfect work boot with confidence. From the toughest of tasks to the most basic, this collection of top-quality products have you covered. So, choose the pair that works best for your feet and your job, and you'll be able to continue working in comfort.
Don't let plantar fasciitis keep you from doing what you love, invest in the best work boots and get back to work the right way!
FAQS
Are work boots good for plantar fasciitis?
Work boots can provide some support and cushioning to help reduce pain from plantar fasciitis. Look for a boot with a cushioned insole, arch support, and a heel cup. The heel counter should also fit snugly to help provide extra stability. Additionally, you may want to consider adding a custom orthotic insole to your work boots for additional arch support.
How long should I wear the plantar fasciitis boot?
It is recommended that you wear the plantar fasciitis work boot for up to 4-5 hours a day, until symptoms are relieved. It is important to remember that the length of time you wear the boot will vary depending on your individual condition and progress. For best results, it is advised to wear the boot for a minimum of 3 weeks.
Are there any special insoles or orthotics that can be worn with work boots for plantar fasciitis?
Yes, there are special orthotic insoles that can be worn with work boots to help provide relief from plantar fasciitis. Orthotics are designed to help support and cushion the foot and provide arch support to help relieve pain and discomfort associated with plantar fasciitis. Some popular examples of orthotic insoles include Superfeet, Powerstep, and Spenco.
How often should I replace work boots for plantar fasciitis?
This is a difficult question to answer as it can vary from person to person depending on the level of wear and tear on the boots. Generally speaking, it is recommended to replace work boots for plantar fasciitis every six months to one year, depending on your activity level and the severity of the condition. It is important to ensure that your boots are in good condition and provide ample cushioning and arch support to help alleviate the pain of plantar fasciitis.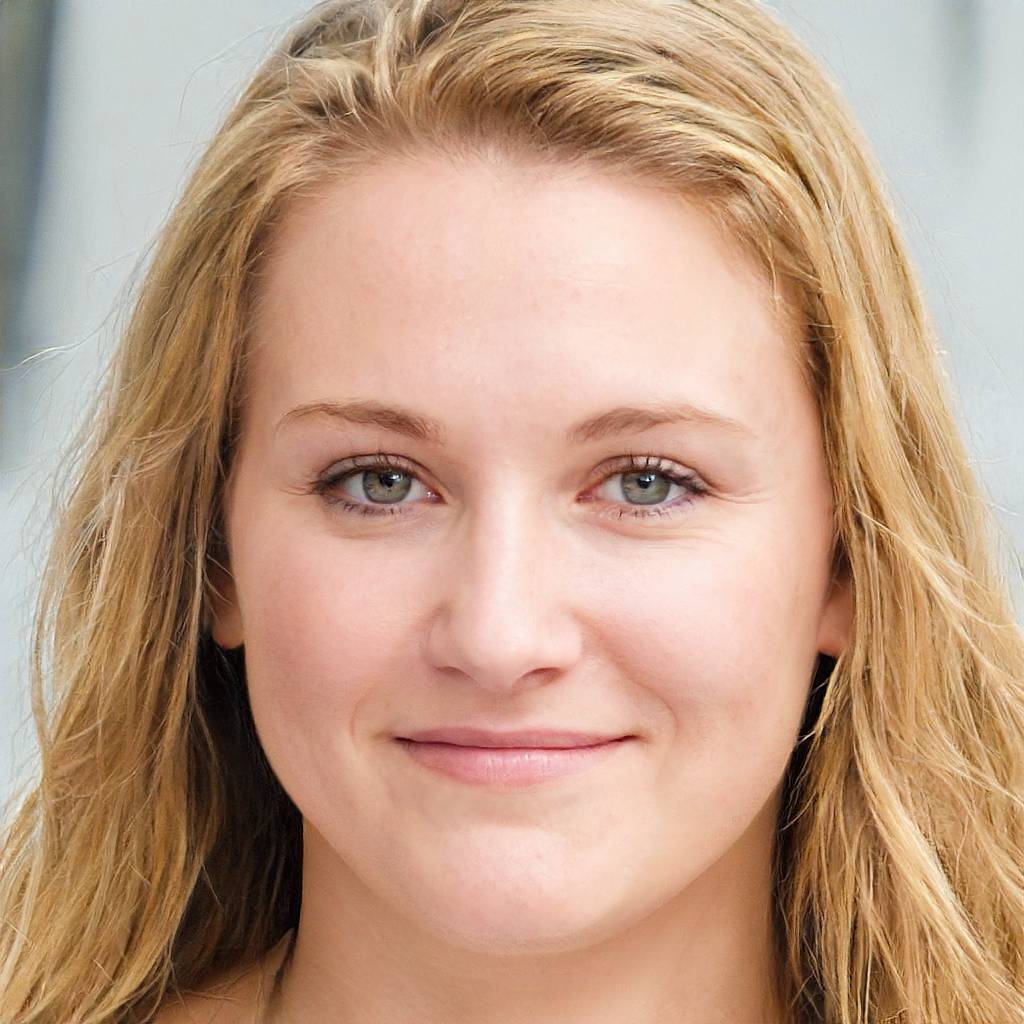 Sarah is the brains behind BootsNerd. Sarah Jaffe is a writer, editor, and boots lover based in Brooklyn, New York. She has done BA (Hons) in Footwear Design from De Montfort University, UK. She loves to write about boots and has a particular interest in vintage and sustainable fashion.