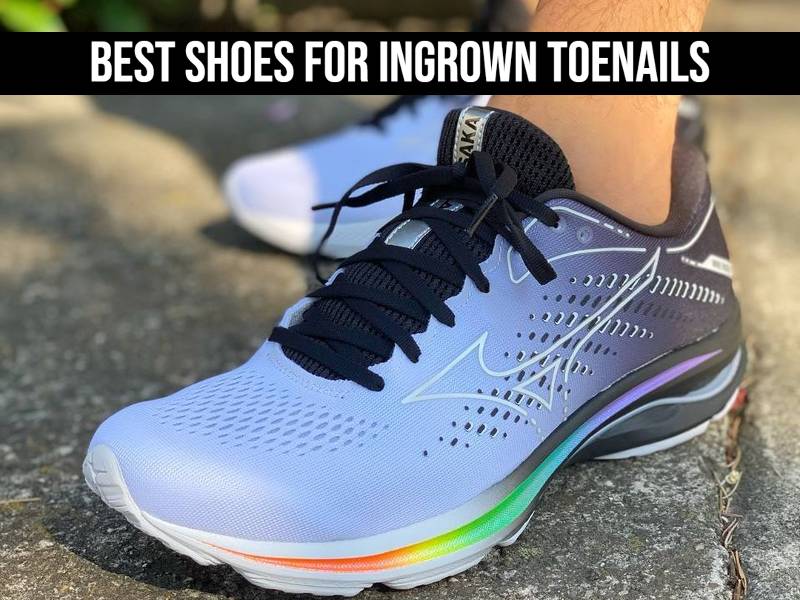 Are you struggling with ingrown toenails? Do you feel like you're stuck in a never-ending cycle of pain and discomfort? If so, you're not alone! Ingrown toenails can be a real pain, both literally and figuratively.
Ingrown toenails are a common condition where the edges of the toenail grow into the skin of the toe, causing pain, redness, swelling, and sometimes infection. An ingrown toenail occurs in 2.5–5% of people on average at any given moment which tells about the seriousness of the rising ingrown toenails problem.
The good news is that you can take steps to reduce the pain and discomfort of ingrown toenails. One of the best steps you can take is to invest in a good pair of shoes specifically designed to provide comfort and support to ingrown toenail sufferers.
The right shoes can provide relief from the pain of ingrown toenails while also promoting healthy foot growth. In this article, we'll discuss the best shoes for ingrown toenails and how they can help you find relief.
We'll also provide tips on how to choose the right pair of shoes for you and your ingrown toenail problem. So, keep reading to find out how the right shoes can help ease your ingrown toenail pain!
How to wear shoes with ingrown toenails?
If you're living with an ingrown toenail, you know how painful and uncomfortable it can be. See ingrown toenails symptoms, causes, prevalence, and diagnosis in this NCBI detailed study. While it's important to consult a doctor for proper treatment, you can also take steps to make the condition more bearable. One of the most important steps is to choose the right shoes.
When selecting shoes for ingrown toenails, the most important factor is ensuring that there is plenty of room for your toes. You should be able to wiggle your toes freely and have a bit of extra room beyond that. You should also look for shoes with a low or no heel. This will keep your foot in a neutral position and reduce pressure on the area around the ingrown toenail.
When trying on shoes, make sure to wear the same type of socks that you normally would. This will help you to gauge the fit and ensure that the shoes are comfortable. Another tip is to wear shoes in the afternoon when your feet are at their largest. That way, you can ensure that the shoes won't be too tight.
It's also worth investing in a pair of shoes that offer extra cushioning to help soften the impact of each step. Orthopedic shoes and inserts can be especially helpful in providing extra cushioning, as can insoles and other shoe inserts.
Best Shoes for Ingrown Toenails Reviews 2023
We've done the research and found the best shoes for ingrown toenails so you can stay comfortable and enjoy your day without the added pain. Children and young adults (10-20) and elderly individuals (50-60) are the most frequently affected and that's why we have listed down school shoes also along with men's and women's shoes.
These shoes are designed to provide the necessary support for the foot and to reduce the risk of future ingrown toenails. We've taken into account cushioning, materials, and fit to make sure you get the best shoes for your feet.
1. New Balance Women's Minimus Shoes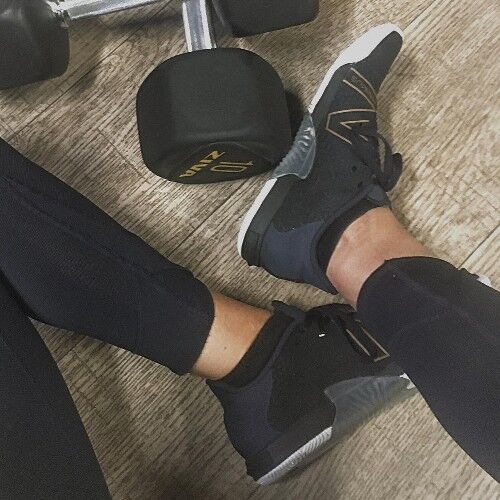 These New Balance Women's Shoes have been designed with a rubber sole that provides cushioning and support for improved comfort. The lightweight mesh upper helps to improve airflow and the Boa Fit System TPU-infused construction makes the shoes more durable.
The premium liners and Minimus construction enable sock-free training and provide permanent comfort, as well as the Extreme Heel design. The shoes are crafted with care to provide a super-cushioned, lightweight ride.
Since these shoes are designed with cushioning and support, they are perfect for those who suffer from ingrown toenails. The cushioning prevents your toenails from being aggravated while the support keeps its position correct.
The mesh upper is lightweight, and breathable, and keeps the foot cool and comfortable. The Boa Fit System ensures that the shoes fit perfectly and are easy to put on and take off. The Extreme Heel design helps to keep your feet in the correct position and prevents the toenails from becoming irritated.
Furthermore, these New Balance Shoes feature a full-coverage rubber midsole that provides more cushioning for improved comfort and outstanding support. The premium liners also provide permanent comfort and help to keep your feet cool and comfortable.
2. ASICS Women's Gel-Kayano Shoes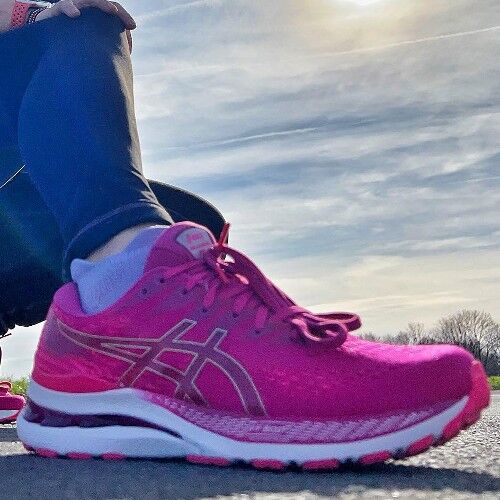 The ASICS Women's Shoes are a great choice if you have ingrown toenails because they have a number of features that make them a good choice.
The OrthoLite X-55 sock liner with a rubber sole increases comfort while running, as it offers superior cushioning and breathability. It reduces friction and protects the feet from blisters and other irritations.
Second, the outsole for AHAR Plus is 50% more durable than regular ASICS High Abrasion Rubber. This means that the shoes won't wear down as quickly and will last longer. This durability helps to reduce the risk triggered by excessive wear and tear.
As a result of the Trusstic System technology, the sole unit is lighter while providing stability and support. In addition to providing extra cushioning for the feet, this helps prevent slips and falls.
Extra stability and ventilation are provided by the engineered mesh upper. This helps to keep the feet cool and dry, as well as reducing the chance of developing ingrown toenails due to excess sweat.
Finally, the Dynamic DuoMax Support System offers less weight and more platform support. As your foot rotates inward, this reduces the impact on your body, thereby reducing the risk of ingrown toenails.
3. Saucony Men's Kinvara Shoes
The Saucony Men's Kinvara is ideal for those suffering from ingrown toenails, providing an unbeatable combination of comfort and support. The shoes feature a synthetic and mesh upper, a synthetic sole, and a lightweight 1.36 lb. design, making them the ultimate in lightweight performance and long-lasting durability.
With its synthetic and mesh upper, the Kinvara provides a breathable, supportive fit. The lightweight material ensures an ideal fit for those with ingrown toenails, by providing enough cushioning to prevent further irritation and discomfort. The traditional lace-up design also ensures a secure fit, helping to prevent slipping and discomfort.
A PWRRUN cushioning system further enhances comfort and support underneath the foot of the Saucony Kinvara 12. This cushioning allows for a smooth transition from landing to takeoff, which is critical in the case of ingrown toenails. In addition to evenly distributing foot pressure, the cushioning also makes the shoes comfortable for long walks.
The Synthetic outsole provides excellent grip and traction, making these shoes great for running and walking. The outsole is also designed to provide an efficient, springy return of energy, helping to make your stride more efficient and comfortable.
4. Under Armour Unisex Child School Shoes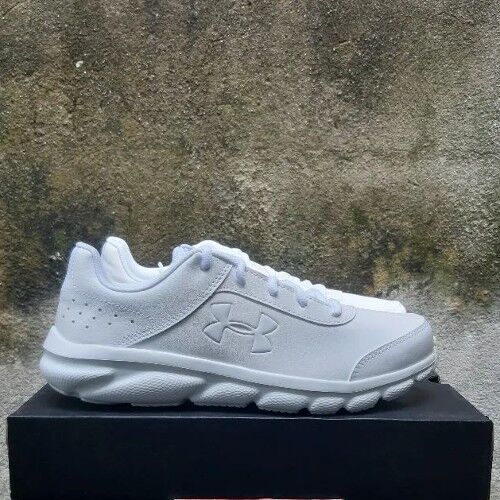 Armour Unisex School Shoes is a revolutionary pair of shoes designed with school children in mind to combat the dreaded ingrown toenails. Whether you're running around on the playground, in the classroom, or up and down the halls, they'll be the ideal companion to help keep your feet feeling comfortable and your toes healthy.
The lightweight mesh upper is designed to provide maximum breathability, allowing your feet to stay cool and comfortable no matter how active you are. The sturdy leather overlays provide stability while simultaneously locking in your midfoot, ensuring that your feet remain secure and in place.
As you take each step, the EVA sockliner helps cushion your feet, and the one-piece EVA midsole ensures a powerful takeoff after soft landings. The solid rubber outsole covers high-impact zones, making sure that your feet stay protected and that your shoes last for as long as possible.
The shoes also have an anti-ingrown toenail design. The lightweight mesh upper allows air to flow freely around your feet, preventing potential foot odors and helping to prevent toenails from growing too long and becoming ingrown. The firm rubber outsole also provides traction and support for the toes, helping to keep them in the right position and preventing them from becoming ingrown.
5. Mizuno Men's Wave Running Shoes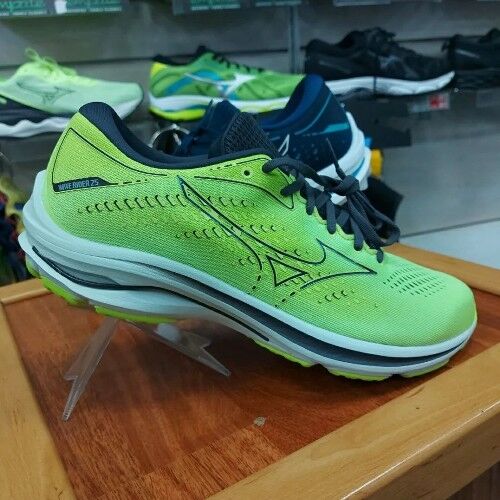 Mizuno Men's Running Shoes are built with a combination of cutting-edge technology, superior comfort, and lightweight design, which makes these shoes the perfect choice for any runner.
Rubber Sole provides excellent traction on almost any surface, ensuring the best running experience and protecting you from shocks. The MIZUNO ENERZY (FOAM) has been designed to provide adaptability in its application, while still preserving softness and resilience. By doing this, you will be able to boost your performance capacity, helping you to get the most out of your run.
It provides a solid foundation and greater cushioning thanks to its MIZUNO WAVE plate, which distributes impact energy over a larger surface. This will ensure the best possible protection while running, while still providing a comfortable ride.
The X10 Outsole is made from durable carbon rubber, allowing your shoes to stay in great condition for longer. In this way, you won't have to worry about wear and tear during your runs.
Additionally, the U4ic Midsole provides optimal shock absorption, durability, and ride quality. During your run, your feet will remain comfortable and supported. Engineered mesh upper ensures maximum performance and is both breathable and tough.
Buying Guide:
Having an ingrown toenail can be painful and uncomfortable. In fact, according to a recent study, over 20% of all foot issues are caused by ingrown toenails. It can be difficult to know what shoes are best to buy when you have this issue. This guide will provide you with tips and advice on the best shoes for ingrown toenails.
1. Consider the fit
A shoe's fit is an important factor when choosing the best shoes for ingrown toenails. Shoes should not be too tight or too loose as it can cause further irritation to an ingrown toenail. It is important that shoes provide sufficient room for the toes to move freely and not rub against the edge of the shoe.
In addition, the toe box and heel of the shoe should be wide and fit securely without slipping. To keep feet dry and comfortable, shoes should also be breathable.
2. Look for cushioning
Having the right cushioning can help alleviate the pressure on the toes and reduce the risk of further ingrown toenail issues. Cushioning can be found in the midsole of the shoe, which is the area between the sole and the upper. This area should be made of a foam material that can absorb impact and help control motion. As well as providing cushioning, the foam should not cause additional discomfort if it is too thick.
Additionally, look for shoes with air pockets in the midsole to provide extra cushioning and shock absorption. Shoes with good cushioning can help reduce the pain caused by ingrown toenails and prevent further complications. It's important to pick the right type of shoes that provide the right amount of cushioning to ensure the best possible result.
3. Choose breathable material
When choosing ingrown toenail shoes, choosing breathable material is crucial. Breathable materials such as canvas, cotton, linen, and mesh allow air to move through them and keep feet dry. This helps prevent the buildup of moisture and sweat around the toenail, which can cause irritation or infection. It also allows the skin to breathe and keeps it feeling cooler and more comfortable.
Furthermore, breathable materials shield your feet from harsh, unforgiving shoe surfaces. This can lessen pain and discomfort by easing pressure, friction, and irritation at the site of the ingrown nail. Breathable materials are essential for keeping your feet dry and comfy so you can concentrate on curing your ingrown toenail.
4. Look for an Adjustable strap
Choose an adjustable strap while looking for the finest shoes for ingrown toenails. This is because the straps can help to provide extra support and stability in regions where the foot may be more sensitive. Further, adjustable straps can ease pain and discomfort from ingrown toenails by reducing pressure.
Also, they offer a more snug fit, which helps stop the shoe from slipping off the foot. A shoe with adjustable straps can also make it more comfortable for the person wearing it by allowing him or her to adjust the amount of tension on their foot. For someone who already suffers from ingrown toenail pain, this is quite helpful.
5. Durability
A shoe's durability is key when it comes to treating an ingrown toenail. Durable shoes are made from materials such as leather, canvas, and synthetic fabrics that can withstand wear and tear. Leather is one of the most durable materials, as it is resistant to scuffs and scratches. Similarly, the canvas is a durable material, but it is less resistant to wear over time. Synthetic fabrics are the most affordable option, but they are not as durable as leather or canvas. They can stretch and become worn over time, so they need to be replaced more often.
When choosing shoes for ingrown toenails, you should also consider the sole of the shoe. A rubber sole is more durable and slip-resistant than foam, which can wear down quickly. More expensive shoes may have "memory foam" insoles that provide additional cushioning and stability. It is also important to have a sturdy, reinforced heel counter in order to ensure durability. By doing so, you'll keep your foot in place preventing ankle and foot injuries.
Conclusion
When it comes to finding the best shoes for an ingrown toenail, it's important to find shoes that are comfortable, supportive, and have enough space for your toes. Shoes with a wide toe box, minimal structure, and good cushioning can reduce the pressure on your toes and allow them to heal. A good choice is to wear shoes made of materials that breathe, like canvas, leather, or mesh.
Men, women, school, and running shoes, as well as New Balance shoes, are discussed above for every category so that everyone can look according to his or her need. Hence, with the right footwear, ingrown toenails can be managed and discomfort reduced.
FAQs
Is it safe to wear sandals if you have an ingrown toenail?
Sandals can be a good option for people with ingrown toenails, as they can allow air to circulate around the toe and help it heal. However, it's important to look for sandals with wide-toe boxes and adjustable lacing or straps to ensure a comfortable fit. Avoid sandals with pointed toes or hard materials, as these can put extra pressure on the toe and aggravate the condition.
Is it better to wear sandals or closed-toe shoes for ingrown toenails?
It depends on the severity of the ingrown toenail. If the nail is very painful and inflamed, it is best to wear closed-toe shoes to prevent further irritation. Closed-toe shoes can help keep the toenail area clean and protected from bacteria.
On the other hand, sandals can provide comfort and air circulation to the area but can also be a source of friction, which can cause further problems. If the ingrown toenail is not severe, wearing either type of shoe is fine, but be sure to discuss with your doctor the best option for you.
How often should I replace my shoes to avoid ingrown toenails?
It is recommended that you replace your shoes every 6-12 months depending on how much you wear them. However, if you constantly have issues with ingrown toenails, you may need to replace your shoes more frequently. Worn-out shoes can cause ingrown toenails due to an ill-fitting shoe that can cause too much pressure on the toe.
Are there any home remedies I can use to treat an ingrown toenail?
Yes, there are several home remedies you can try for an ingrown toenail. The most important thing to do is to keep the area clean and dry. Soak your foot in warm water with Epsom salt or apple cider vinegar to reduce inflammation and help the nail grow out. Additionally, you can gently massage the skin on the affected area and use a cotton swab to apply an antibiotic ointment. If these methods don't work, you should consult your doctor for further treatment.
What type of shoes should I avoid if I have an ingrown toenail?
It is best to avoid wearing shoes that are too tight, have a narrow toe box, or that place pressure on the affected area. Wearing footwear that fits properly will ease the pressure on your ingrown toenail. Additionally, wearing sandals or open-toe shoes can also help provide relief and protect the affected area.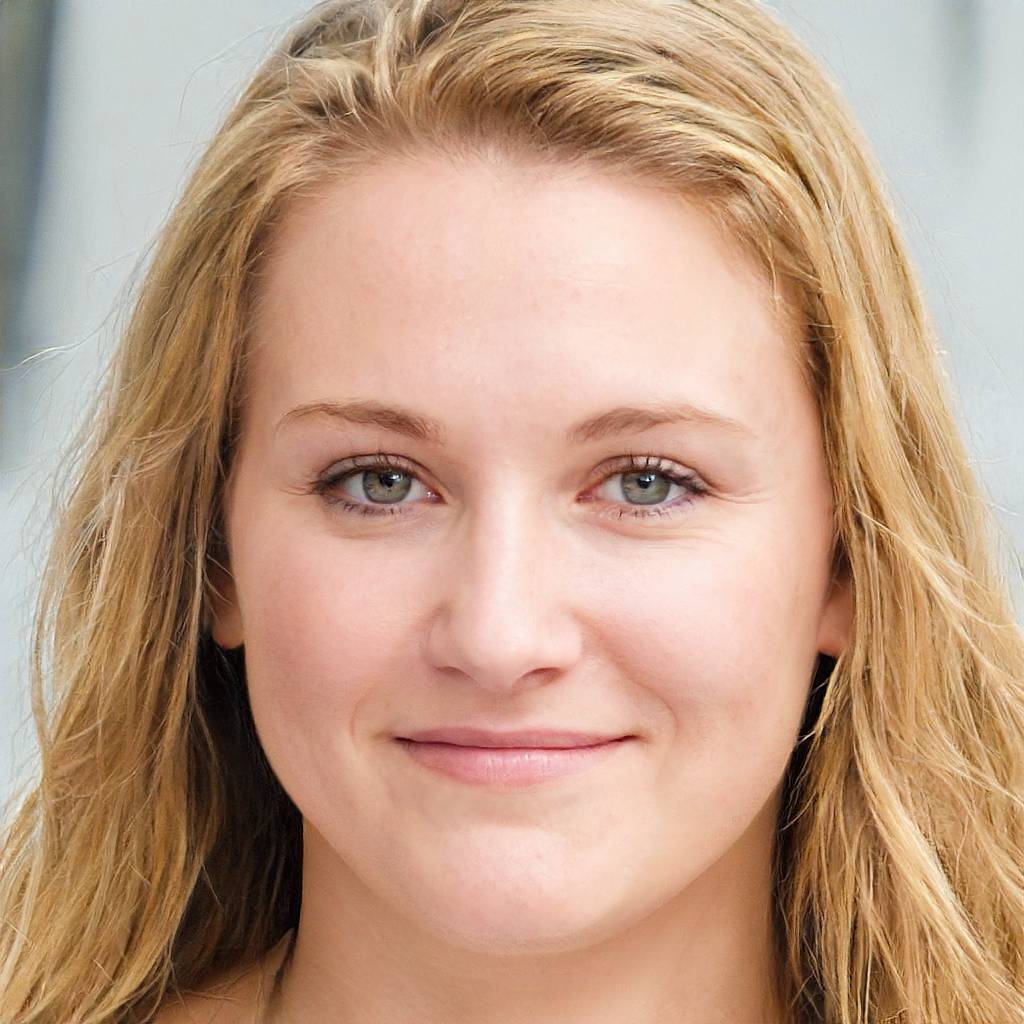 Sarah is the brains behind BootsNerd. Sarah Jaffe is a writer, editor, and boots lover based in Brooklyn, New York. She has done BA (Hons) in Footwear Design from De Montfort University, UK. She loves to write about boots and has a particular interest in vintage and sustainable fashion.