Last Updated on March 4, 2023 by Sarah Jaffe
We understand how it feels to be on our feet all day, navigating rough terrain and dealing with varying weather conditions. No matter what you do, whether you're a delivery driver or a construction worker, sturdy boots are essential. A suitable pair for walking can make a significant difference in preventing injuries and reducing foot fatigue.
Construction, manufacturing, and agriculture workers need work boots to protect and support their feet in hazardous conditions. You need durable and slip-resistant pairs for walking all day, and they should be comfortable as well.
A survey by the American Podiatric Medical Association found that almost two-thirds (64%) of Americans wear shoes that hurt their feet, and nearly three in 10 (29%) who wear painful shoes say they do so for work.
Here is a list of the best work boots for walking all day
Best Work Boots For Walking All Day – Our Top Picks
I know firsthand how important it is to have the right pair of work boots when you're on your feet all day. That's why I made it my mission to find the best work boots for walking all day by doing the research and testing myself.
My research led me to test each pair of boots for performance and durability. I paid close attention to the materials used in their construction, like leather, rubber, and synthetic materials, and how well they provided breathability, insulation, and waterproofing.
But I didn't stop there. I also looked for features that would make a real difference, like arch support, shock absorption, and slip-resistance. And I made sure to test the fit and comfort of each pair of boots to ensure they could stand up to the challenge of all-day wear.
After all my research and testing, I can confidently say that I've found the top-rated work boots that are perfect for walking all day. I'm excited to share my findings with you so you can have the comfort and support you need to tackle any job with ease.
1. Wolverine Men's Legend 6 Inch Waterproof Comp Toe Work Shoe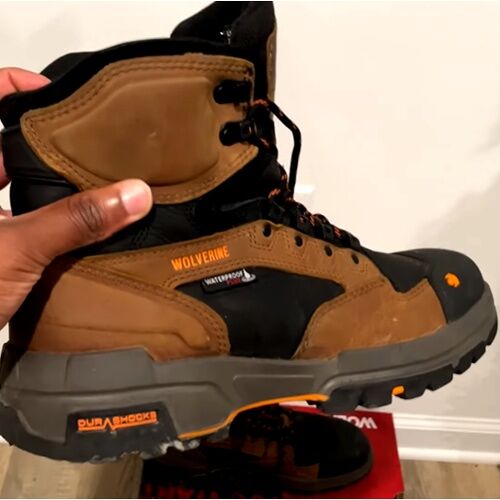 The Wolverine Dura shocks add comfort to every step, allowing you to work more efficiently. For people who spend long hours on their feet, this feature can help reduce foot fatigue and overall body fatigue. Providing cushioning in the heel and flexibility throughout the step, the unique cushioning design further enhances comfort.
One of the most notable features of these shoes is the Wolverine h-plate suspension system. By stabilizing the foot, this system creates four independently responsive quadrants that harness the energy of the wearer's step to propel them forward. People who work on uneven surfaces or in slippery conditions can benefit from this technology, especially those who require a high level of stability in their footwear.
These shoes are made of 100% leather, which is a testament to their quality and durability. Natural leather is a durable material that can withstand wear and tear over time.
Moreover, the rubber sole provides excellent traction and grip on a variety of surfaces, which can be especially useful in slippery or wet conditions.
From the arch, the shaft measures approximately 6 inches, providing ample ankle coverage. It is especially helpful for those who need extra ankle support or work in environments that could lead to ankle injuries.
The black and yellow color scheme of the boots not only looks stylish, but also makes them highly visible on the job site. This makes them an excellent choice for those who work in low light.
2. Composite Toe Waterproof Wedge Work Boots
When it comes to work boots, you want something that's lightweight yet durable. That's exactly what you get with these boots – a perfect combination of 100% Textile and Synthetic materials.
Not only does this ensure that the boots are tough enough to handle daily use, but it also means that you won't feel like you're lugging around a pair of cinder blocks on your feet. It's an essential feature that makes these boots stand out from the rest.
A key feature of the Keen Utility is its rubber sole, which gives it a distinct edge over other work boots. The rubber sole is designed to provide excellent traction on a variety of surfaces, including wet and slippery surfaces.
For individuals who work in hazardous environments, the sole is also slip-resistant. This feature ensures that the wearer can walk safely on any surface, without fear of slipping and falling.
One of the most significant advantages of the Keen Utility is their waterproof capability. This feature ensures that the boots can withstand the elements, including rain, snow, and other wet conditions. It is crucial for people who work outdoors or in environments where water is frequently present. The waterproof feature ensures that the wearer's feet remain dry and comfortable, even in the wettest conditions.
Keen Utility also includes KEEN Luftcell technology. The technology is designed to provide superior cushioning to the feet. It ensures that the wearer's feet stay comfortable even after hours of walking or standing. The cushioning also helps to reduce fatigue and foot soreness, allowing the wearer to remain productive for longer periods.
The Goodyear welt construction is a method of attaching the sole to the upper of the boot. It is a superior method of construction, as it ensures that the boots remain stable and durable, even after extended use.
The full-grain leather has been treated with a special coating that prevents it from absorbing certain chemicals, such as acids and alkalis. Due to its high durability, it is unaffected by harsh weather conditions.
3. WOLVERINE Men's Raider Work Boot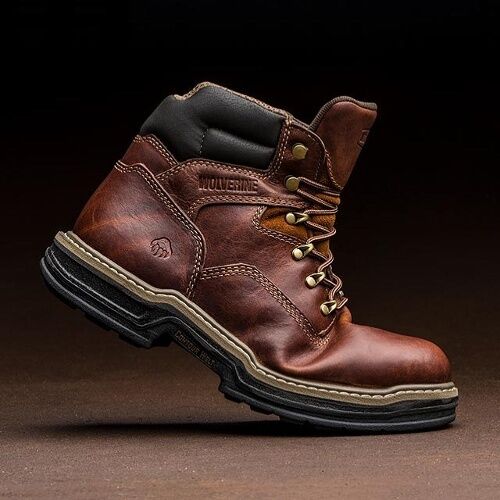 This full-cushion insole is the secret ingredient that makes Wolverine boots the ultimate choice for those who need unbeatable comfort and support. With every step, the Multishox insole provides cushioning and absorbs impact, giving your feet, knees, and hips the relief they need to keep going strong.
Whether you're working long hours on your feet or tackling hard surfaces, the Multishox insole is the ultimate solution for preventing fatigue and pain.
Another remarkable feature of the Boot is the multishox lugged rubber outsole. This provides excellent traction and slip resistance, making it a wise choice for individuals who work in environments with wet, oily, or slippery floors.
The multishox lugged rubber outsole ensures that you can maintain stability and balance while walking or working on any surface, enhancing your safety and preventing workplace accidents.
WOLVERINE's Boot is also breathable thanks to its CK mesh lining. This feature ensures that your feet remain cool and dry, even in hot and humid environments.
The CK mesh lining also helps to prevent odors and moisture from building up in the boots, reducing the risk of bacterial and fungal infections.
Its 100% leather construction makes it durable and tough. The leather material is known for its strength, resistance to wear and tear, and its ability to withstand harsh working conditions.
The rubber sole of the WOLVERINE is another standout feature that enhances its durability and longevity. Rubber soles are known for their slip and oil resistance, making them appropriate for a variety of work environments. The rubber sole also provides excellent shock absorption, helping to reduce the impact of each step and protecting your feet from injuries.
4. KEEN Utility Men's Atlanta Cool Low Steel Toe Work Shoe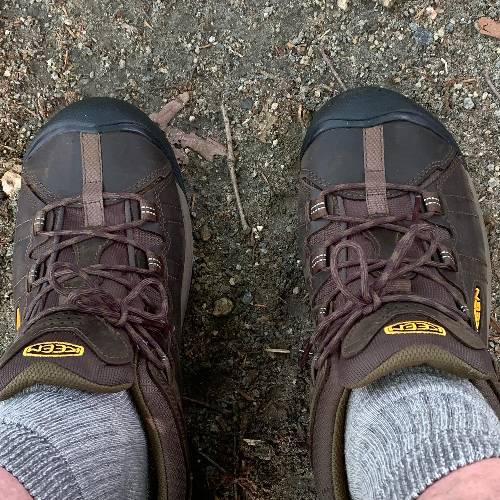 Comfort, protection, and style come together in the KEEN Utility Atlanta. This shoe is designed to withstand long hours of work without compromising on comfort or performance. Let's dive into the technical aspects of this shoe and why it's the suitable choice for those who need to be on their feet for long hours.
To start with, one of the standout features of the Work Shoe is the Ethylene Vinyl Acetate (EVA) sole. Lightweight and flexible, this sole type provides superior cushioning. It ensures that every step you take is comfortable and supported, even on hard surfaces. Moreover, this type of sole is slip-resistant, which is crucial for those working in potentially hazardous environments.
Another feature of the shoe that contributes to comfort and stability is the Torsional Stability Shank. From the heel to the ball of the foot, it provides torsional stability. This means that the shoe won't twist or bend when you're walking or standing, which is essential for maintaining good posture and preventing injuries.
The removable metatomical dual density eva footbed is designed to provide targeted support and comfort to the feet. Footbeds contour to the shape of the foot, reducing fatigue and alleviating pressure points. The dual-density compression molded EVA footbed adds an extra layer of cushioning, ensuring that your feet are comfortable all day long.
For those who need steel-toed footwear for their job, the left and right asymmetrical steel toes in Atlanta provide protection without sacrificing comfort. The steel toes are designed to meet or exceed ASTM F2412-11 and F2413-11 I/75 C/75 EH standards. Your feet are well-protected in this way.
5. Vionic Women's Joy Bethany – Ladies Waterproof Ankle Boot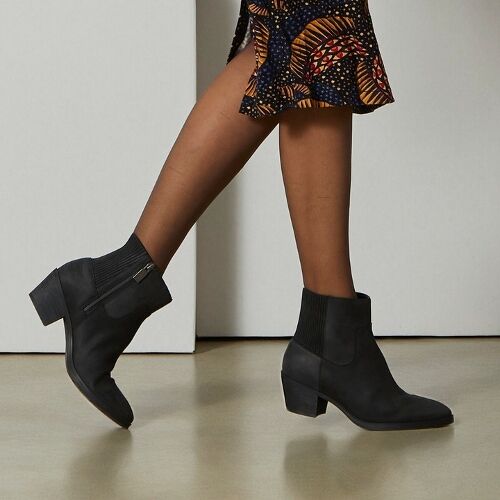 What sets this shoe apart from others on the market is the innovative VIO MOTION SUPPORT system. It has three zones of comfort, including a deep heel cup, supportive arch, and soft footbed. The combination of these zones provides exceptional stability and cushioning, reducing the risk of fatigue and pain in the feet, ankles, and legs.
The Joy Bethany is also equipped with Seam-Sealed Technology, ensuring that your feet stay dry and comfortable even in wet weather. Water cannot seep into the shoe, keeping your feet dry and reducing blister and irritation risks.
In addition to the Seam-Sealed Technology, the Joy Bethany is crafted with Waterproof Leather, ensuring that the shoe remains durable and sturdy in any weather condition.
The leather used in this boot is of the highest quality, providing excellent protection and support to the feet while maintaining a sleek and stylish appearance.
Joy Bethany's Waterproof Zipper is another innovative feature. This zipper is designed to keep water out, preventing any moisture from seeping into the shoe. Zippers are also made of durable materials, ensuring long-term durability.
Guide on Choosing Boots For Walking All Day – What to look for?
Are your feet sore after walking for a long time? Would you like some extra support if you were on your feet all day? Do your feet swell uncomfortably at the end of the day? We feel you. That's why we've taken the time to evaluate each of our featured boots on a variety of factors including comfort, durability, traction, and style.
1. Comfort
Comfort is one of the most critical factors to consider when choosing work boots for walking all day. Wearers of the shoes can benefit from a variety of features that make them comfortable and enable them to walk for long periods of time without feeling fatigued.
Look for cushioning, arch support, and shock absorption, a sturdy sole reduces fatigue and helps prevent injuries. Soles made from quality materials, such as Vibram, are particularly effective at absorbing shock and adding cushioning to the boot.
To ensure safety and comfort while working, the Canadian Centre for Occupational Health and Safety recommends that good footwear should have certain characteristics.
These standards are outlined in CSA Z195:14 (R2019) Protective Footwear: "The inner side of the shoe must be straight from the heel to the end of the big toe. Furthermore, the shoe must grip the heel tightly to prevent it from slipping out. The forepart of the shoe should allow freedom of movement for the toes to avoid any restriction or discomfort.
Moreover, the shoe must have a fastening across the instep to prevent the foot from slipping when walking. Heels should not exceed 60 mm (about 2.5 inches) in height and should not be lower than the ball of the foot."
2. Durability
When choosing a suitable product, durability is obviously an influential factor. Durability refers to the ability of the shoes to withstand wear and tear, and to remain functional over a long period of time. Due to their harsh conditions and constant use, durability is especially critical.
According to Safety and Health Magazine, "the weight of work boots affects fatigue on the feet and legs, with heavier boots causing quicker fatigue. It is a misconception that heavier boots are more durable. While full-grain leather and welted construction are durable, they cannot be made very light due to the weight of the materials. However, there are now many synthetic and mesh boots designed for the workplace that are lightweight and highly durable. Exploring work boots with alternate materials is a simple way to reduce fatigue and improve comfort."
There are several factors that can impact the durability of the shoes:
Material: The material used to construct the shoes has a significant impact on their durability. As an example, leather is a common material used in shoes because it is durable and long-lasting. Synthetic materials can also be durable and lightweight, and they may also be more flexible and lightweight than leather.
Construction: A boot's construction also affects its durability. The most suitable boots should be durable and able to withstand repeated wear and tear. To prevent premature wear and tear, high-stress areas, like the toe and heel, should be reinforced.
Sole: When it comes to durability, the sole is also crucial. Rubber soles or other durable materials should be used if they are to withstand daily wear and tear. To prevent slips and falls, the sole should also provide good traction.
Fit: Proper fit is crucial for both comfort and durability. If they are too loose or too tight, they may wear out faster or cause discomfort that can lead to premature wear and tear.
Maintenance: Regular maintenance is essential to keep them durable. This includes cleaning them regularly, conditioning leather to prevent cracking, and replacing worn-out soles.
3. Traction
When searching for the perfect shoes, traction is an obvious consideration. On a variety of surfaces, from slick tile and hardwood floors to asphalt and concrete, traction can provide stability and support. A high-traction sole helps prevent falls and injuries in wet and slippery conditions.
Furthermore, traction can also reduce fatigue and discomfort when walking long distances, making it easier to stay on your feet the whole day.
When selecting the appropriate shoes for walking all day, look for shoes with rubber outsoles that provide excellent grip. Moreover, look for grooved and lugged outsoles for maximum grip and superior traction on a variety of surfaces.
4. Waterproof
In wet or muddy conditions, waterproof boots keep feet dry. They are typically lined with a waterproof membrane to prevent water from getting inside and causing discomfort. Moreover, they often feature breathable materials that keep feet dry and comfortable. Neoprene, Gore-Tex, and leather are some of the most common waterproofing materials used by manufacturers.
If you need to work in wet or muddy conditions, waterproof boots can be an excellent choice. Moreover, waterproof shoes provide more support and durability than non-waterproof shoes, which makes them ideal for those who walk a lot.
5. Heat Resistant
The shoes that are heat resistant protect the feet from hot surfaces. Leather, fire-resistant fabrics, and rubber are common materials used in their manufacture. Many of them have an additional layer of insulation, such as a composite toe, to provide an extra layer of protection against hot surfaces.
When walking on hot surfaces, heat-resistant shoes can protect the feet from burns and other potential injuries. By providing a protective layer, they can also reduce fatigue when working on hot surfaces.
Those who walk or stand on hot surfaces constantly may benefit from heat-resistant shoes. Workplaces such as factories or jobs requiring exposure to hot surfaces can be included in this category. Construction sites and agricultural fields can also benefit from them if they are working outdoors in hot environments.
6. Style
Style is influential when choosing the most suitable shoes for working the whole day. As well as providing sufficient support and protection, the boot's style should be comfortable and allow for natural foot movement. This could meanshoes with a steel toe, slip-resistant soles, waterproofing features, and padding around the ankles and heel. Style should also match the user's outfit while remaining fashionable.
Conclusion
Choosing the right work boots is essential, as they can provide comfort, protection, and support throughout long days of walking. For these purposes, Wolverine's Legend 6 Inch Waterproof Comp Toe Shoe and Vionic's Joy Bethany – Ladies Waterproof Ankle are both excellent choices.
To ensure the highest level of comfort and safety, these shoes feature cushioned midsoles, waterproof materials, and slip-resistant outsoles. Furthermore, both the Wolverine Men's Legend and Vionic Women's Joy Bethany are stylish and durable.
Those looking for the best shoes for working are recommended to check out these two models.
FAQs
Can work boots help prevent foot fatigue?
It is possible to prevent foot fatigue. You can reduce the strain on your feet and legs by wearing work boots, which provide extra cushioning and support for your feet. The shoes that are properly fitted can also reduce the risk of injury and keep your feet comfortable all day long.
Are slip-resistant outsoles important in work boots?
The shoes should have slip-resistant outsoles. Certain work environments can be hazardous due to slips and falls caused by improper traction. As a result, they are an essential part of any boot, as they cushion the feet and reduce fatigue.
Can I wear my work boots for activities outside of work?
That depends on what kind of activities you plan to do outside of work. If you are doing something that requires protection and support, then yes, you can wear them. However, if you are doing something casual like going out to dinner, it would be better to wear something more appropriate.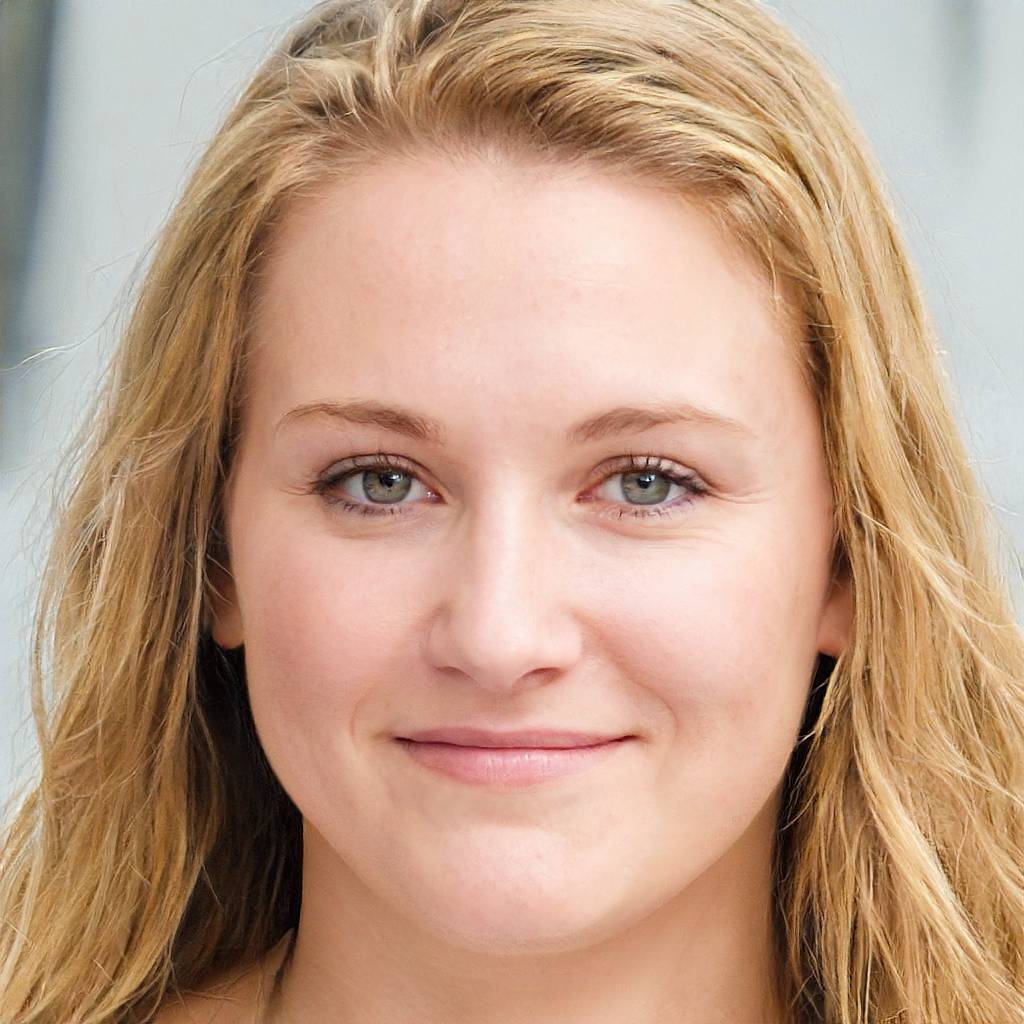 Sarah is the brains behind BootsNerd. Sarah Jaffe is a writer, editor, and boots lover based in Brooklyn, New York. She has done BA (Hons) in Footwear Design from De Montfort University, UK. She loves to write about boots and has a particular interest in vintage and sustainable fashion.